Air conditioning is a great feature to have in your Maryland home, but it takes a bit of care and knowledge to make sure your system runs properly, remains efficient, and lasts as long as possible. To get the most out of your air conditioner, follow these simple tips:
Do Have Your System Professionally Installed
From properly calculating cooling loads and selecting the best equipment to installing and charging the systems, it takes a professional to install a central air conditioner correctly. If your system is oversized, undersized, incorrectly charged, or haphazardly installed, it may not cool properly, its service life may be shortened, or it may even be unsafe. Always use a qualified HVAC professional that you can trust to install or replace your air conditioner.
Don't Skip Annual Maintenance
Between work and family life, it can be easy to forget about routine air conditioning maintenance, but it is essential to the performance and longevity of your system. By having your air conditioner serviced annually, you can improve its cooling performance, keep your utility costs as low as possible, and avoid unnecessary breakdowns and repairs. Typical maintenance includes things like changing the air filter, cleaning the coils, checking the refrigerant levels, and inspecting the electrical system.
Do Check the Air Filter Often
A dirty air filter can decrease the air quality in your home, reduce the cooling performance of your air conditioner, or even cause breakdowns, malfunctions, or system damage. You should check the air filter in your air conditioner monthly during the cooling season and replace it if it looks dirty or clogged.
Don't Let Debris Collect Near the Outdoor Unit
Your air conditioner relies on airflow to do its job efficiently. If tall grass, weeds, toys, lawn furniture, or debris accumulate around the condenser unit outside your home, the cooling performance of your air conditioner may suffer, and it could lead to system malfunctions. Trim tall grass and weeds near the condenser unit, and keep a two-foot area around it free of debris.
Do Install a Programmable Thermostat
A programmable thermostat can help you keep your cooling costs as low as possible without sacrificing your comfort. By raising the temperature a few degrees while you are at work or away from home, then returning it to normal an hour or so before you come back, your home will be cool and comfortable when you arrive while minimizing the energy used during your absence. This can have a significant impact on your utility costs.
Don't Ignore Strange Noises, Smells, or Behaviors
If your air conditioner is making strange noises, producing unusual odors, or acting abnormally in any way, call a professional as soon as possible. Prompt air conditioner repairs can help you avoid unnecessary damage to your system, minimize repair costs, and prevent a complete breakdown that leaves you without cooling during the summer.
Air Conditioning Services in Maryland
When you want to keep your air conditioner running at its best, trust our team at GAC Services. We offer air conditioning maintenance, repairs, and installations throughout Maryland, including Montgomery County, Howard County, and Frederick County. Our experienced, certified HVAC professionals can help with any heating or cooling problem you may encounter, and we offer cost-effective, reliable services that you can count on.
Give us a call today at (240) 233-8498 or contact us online to schedule air conditioning services in Maryland today!
Financing Options Available
At GAC, we understand how important a functioning HVAC system is for your home. This is why we offer flexible financing options to help you take care of your new HVAC purchase, so you can get back to taking care of what matters most to you.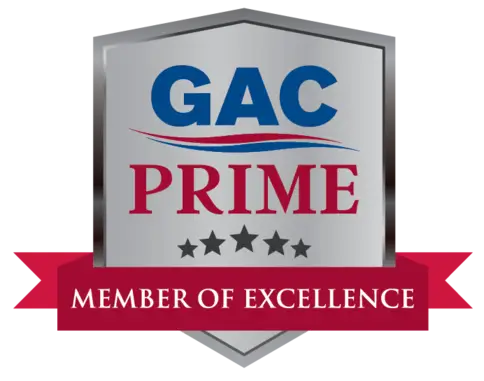 A well-maintained HVAC system can save you from having to invest in costly repairs down the road. Learn more about the priority maintenance services offered by GAC Services.