Your #1 Source for Maryland Electricians!
Have you heard the good news? GAC Services is pleased to now offer comprehensive electrical repairs, replacements, upgrades, and installations to customers throughout the Frederick County and Montgomery County areas. Our master electricians are ready to tackle or troubleshoot your toughest electric problems and help you save money on your energy bills in the process.
At GAC Services, our electrical services include networking wiring services, such as Cat 6 wiring.
If you're interested in having network cabling installed in your Maryland business or home, contact us today for an estimate. We're based in Gaithersburg and serve the surrounding areas, including Germantown, Rockville, Potomac, and Bethesda.  
We're looking forward to serving you and hopefully making you a customer for life!
Residential & Home Network Wiring Services
Wireless might be the trend these days, but there are many benefits to having home network wiring. It's private; it's fast; it's reliable, and more. Using Ethernet cables to connect your TV, computer, or other devices that use large amounts of bandwidth helps free up wifi bandwidth for other devices, like phones, tablets, or laptops. Our electricians can increase your technical capabilities by combining different systems on Ethernet cables and Coaxial cables.
Our Gaithersburg-area team of electrical experts can help you decide which network speed, cable paths, and number of ports are best for your home network cabling needs.
Cat 6 Wiring
If you need Cat 6 wiring in Maryland, GAC can help. Whether you're just looking to wire a room or two in your home or require networking throughout your entire building, no job is too big or too small for our master electricians.
We'll help ensure that all of your cabling and hardware are compatible and that your network speed, port locations, and number of ports will allow you to maximize productivity.
What is Cat 6 Wiring?
Short for Category 6, Cat 6 cabling is the latest generation of standard Ethernet cable defined by the Electronic Industries Association and Telecommunications Industry Association.
Commercial & Home Network Upgrades
Network lagging? Your network speed impacts every device on your network, so if you have slow streaming or download times, it might be time for an upgrade! Give our electricians a call at GAC!
Get an Estimate on Network Wiring in Maryland
When you schedule service with GAC, you'll benefit from our:
On-time service
100% satisfaction
Upfront pricing
Factory-trained technicians
Uniformed employees
Fully stocked trucks
Respect for your home
These are just a few reasons why your neighbors love working with GAC. This commitment to excellence, along with our friendly and honest professionals, has helped us satisfy tens of thousands of customers throughout Maryland over the years. And it is this that we consider the GAC difference.
Contact us for an estimate on your commercial or home network wiring or upgrade today.
Network Cabling FAQs
Are a network cable and an Ethernet cable the same thing?
An Ethernet cable is a cabling network wire that is usually used in LAN (local area networks), MAN (metropolitan area networks), and WAN (wide area networks).
Network cables include all types of cables used in various networks. They are used to connect and transmit data between a network and computers. Ethernet crossover, twisted pair, coaxial, and fiber optic are the most frequently used network cables.
What is the most common type of network cabling?
The most common type of network cabling is unshielded twisted pair (UTP), followed by Ethernet cables.
What is the difference between Cat 5 and Cat 6 network cabling?
Both versions are basically Ethernet cables, but with different amounts of plastic/isolation around them and different sizes of twisted wires on the inside. They will both end with the same connector and fit in the same devices but vary in the internet speeds they transmit to your devices.
What areas of Maryland do you serve?
GAC Services proudly serves Montgomery, Frederick, Howard, and Carroll counties. If you're unsure if we can provide you with network cabling and wiring services, just contact us! 
Join GAC's Prime Maintenance Membership
High-performance seasonal tune-ups
20% discount on heating and cooling services
10% off electrical repairs
Emergency service
Reduced diagnostic fee
And more!
Financing Options Available
At GAC, we understand how important a functioning HVAC system is for your home. This is why we offer flexible financing options to help you take care of your new HVAC purchase, so you can get back to taking care of what matters most to you.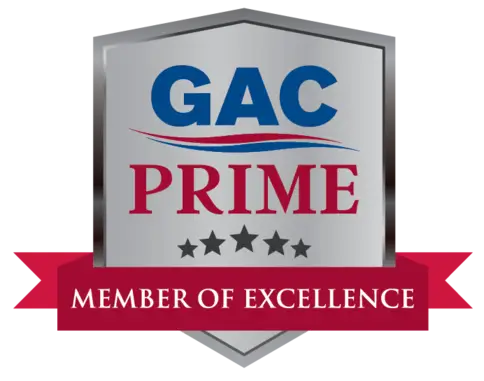 A well-maintained HVAC system can save you from having to invest in costly repairs down the road. Learn more about the priority maintenance services offered by GAC Services.