Generator Services in Montgomery, Frederick & Howard Counties, MD
According to the US Department of Energy, well over one million Maryland residents experience significant power failure events each year. Heavy storms, hurricanes, and harsh winters have left our homes and businesses without power for days. For many, this can be detrimental to business, or worse, detrimental to your health. Some people with certain medical equipment cannot afford to go without power at all. Over the years, generators have become increasingly popular in Maryland.
Generators offer you power when and where you need it. If you're at home during a power outage, generators provide power when you need it most.
To learn more about generators or to schedule a service appointment, contact GAC Services online or call us at (240) 233-8498. Whether you're looking for generator installation in Rockville or a repair diagnosis on your Generac generator in Bethesda, GAC Services is the name to know!
Portable Generators
Portable generators offer the luxury of power when you don't have it at a fraction of the cost of whole-house generators. You can use your portable generator to power up your most vital appliances when your home loses electricity, for your home DIY projects, or even during a backyard BBQ.
Portable generators vary in price and size, so it is best to evaluate how you are going to be using your generator before purchasing it. Unlike whole-house generators, you have to manually add fuel to your portable generator before each use. Once your generator is running, all you have to do is connect extension cords to your generator power source.
Whether you use your portable generator recreationally or to provide emergency power during a power outage, you want to make sure you find a unit that is the right size for your home.
GAC Services is a Maryland retailer for portable generators. Call our generator experts at (240) 233-8498 to talk about buying the right portable generator to fit your needs!
Home Backup Generator Options
Our team at GAC Services can install, repair, and maintain a variety of home backup generators throughout Montgomery County. There are several options to consider when deciding what type of home backup power system. We offer the following options from Generac, based on the type of coverage you're looking for.
Essential Circuit Coverage
Some homeowners choose an economical approach to emergency power solutions by selecting essential circuit coverage from Generac when choosing a generator. In the event of a power outage, essential circuit coverage solutions will do exactly what their name implies: They will provide coverage for essential circuits.
In an emergency, essential circuit coverage will power the basics, including your:
Furnace
Sump Pump
Water Heater
Refrigerator and Freezer
Lights
If you would prefer the economical solution of covering only the most important circuits in your home during an outage, rather than covering all circuits in your home, then essential circuit coverage may be the right choice for you.
Managed Whole-House Coverage
As long as you don't intend to turn on every appliance in your home at the same time during a power outage (which the majority of people do not do), a managed whole-house generator could be the right choice for you in the case of an emergency.
This option offers whole-house coverage through a managed power solution. A Generac managed whole-house generator manages the power requirements of each of your individual appliances. Any non-essential circuits are ignored when the generator gets close to maximum capacity, eliminating the risk of overload. Then they're cycled back on when the essential circuits (such as lights, water heater, sump pump, etc.) are taken care of.
If you're looking for a little more than just-the-basics coverage in the case of emergency, you can provide yourself with substantial coverage by selecting a managed whole-house generator, without a significant increase in your investment.
Complete Whole-House Coverage
When you choose complete whole-house coverage from Generac, in the case of a power outage, every circuit in your home will come on and stay on for the duration of the power outage, no matter how many circuits you need to back up.
If you want to be able to use every appliance in your home at your convenience when the power goes out, then a complete whole-house coverage package is your best bet. These options provide the most protection for your family and your home in the case of an emergency. They are capable of covering every circuit in any size home so you're safe and comfortable no matter what.
The experts at GAC Services can install, repair, and maintain any of the coverage solutions listed above. We can also help you figure out which of these coverage options would be the best fit for your home size, lifestyle, and budget.
Call us at (240) 233-8498 today to learn more or schedule an appointment for generator installation in Montgomery County!
Generator Maintenance in Gaithersburg, Rockville, Bethesda & the Surrounding Areas
You should service your generator at least twice a year to make sure it works when you need it the most. The average generator maintenance service appointment only takes an hour. Scheduling annual preventative maintenance appointments means you can rest assured that your generator will provide quality power throughout its service life.
During your annual maintenance appointment, our team of licensed electricians will:
Remove or upgrade any worn out parts
Inspect your battery and clean the connections
Verify that your control panel readings and indicators are working
Change the fuel and filters
Check the fluid levels
Test the load bank
Investing in annual preventative maintenance can save you money on costly repairs. It can also help you avoid needing to upgrade or replace your generator in the future.
It is also helpful to keep a record book of all of your generator repair services and any issues you have had with your generator. If your generator is under warranty, this will help to make sure you will get full coverage to cover any issues related with your generator.
Don't wait until emergency strikes to make sure that your generator is functioning properly—by then, it could be too late! Call us at (240) 233-8498 today to schedule generator maintenance near Gaithersburg or contact us online to learn more.
Generator Repair Service in Your Maryland Home
At GAC Services, we know that in the case of an emergency, you can't afford to lose power. When you use a generator as an emergency power source in your home, you need to know the number of a reliable electrician if your unit stops working. That's where our team comes in.
Our master electricians provide quality generator repair services in Frederick County, Montgomery County, and Howard County. In the event your generator is not working properly, count on us for dependable repair services.
A generator is great for ensuring that you can still use your essential appliances in the event of a power failure, but only if it actually works when you need it! Call us at (240) 233-8498 or contact us online today to schedule a generator repair in your Maryland home.
Generator Transfer Panel Switches
GAC Services can also install a generator transfer switch/panel in your home, which allows you to manually turn on your generator to power your devices in the event of a power outage.
Normally, you would have to run multiple extension cords into your home, then hook up each of your major appliances directly to your generator. With a transfer switch, our team of electrical contractors will connect your generator to the panel, which will automatically connect to all the electrical wiring in your home.
To learn more about generator options or to schedule a service appointment, contact GAC Services online or call us at (240) 233-8498! We are based in Gaithersburg and offer services in Silver Spring, Olney, Clarksburg, Clarksville, and nearby!
The GAC Difference
"What do our customers want?" That's the question that's been driving the way we do business at GAC from the very beginning—back when you might have known us as Gaithersburg Air Conditioning & Heating! While our name may have changed, the way we do business hasn't.
Up-front pricing. 100% satisfaction guarantee. On-time service. Factory trained and nationally certified technicians. Respect for your home.
These are just a few reasons why your neighbors love working with GAC. It is this commitment to excellence, along with our friendly and honest professionals that has helped us satisfy tens of thousands of customers throughout Maryland over the years. And it is this that we consider the GAC difference. Contact us to schedule service today. We provide generator services in Frederick, Gaithersburg, and surrounding areas in Maryland. We looking forward to serving you and hopefully making you a customer for life!
Join GAC's Prime Maintenance Membership
High-performance seasonal tune-ups
20% discount on heating and cooling services
10% off electrical repairs
Emergency service
Reduced diagnostic fee
And more!
Financing Options Available
At GAC, we understand how important a functioning HVAC system is for your home. This is why we offer flexible financing options to help you take care of your new HVAC purchase, so you can get back to taking care of what matters most to you.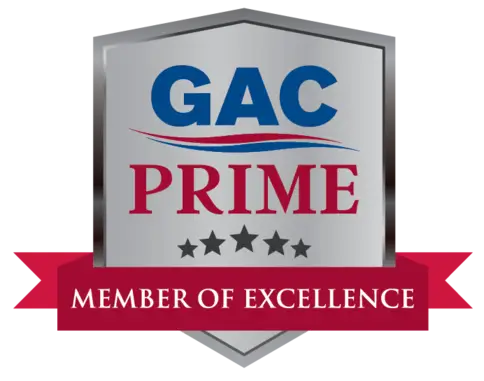 A well-maintained HVAC system can save you from having to invest in costly repairs down the road. Learn more about the priority maintenance services offered by GAC Services.