The Maryland area is no stranger to rough storms and wild weather. And because of this, we're also no strangers to power outages—often quite lengthy ones. Are you looking for a way to keep your home up and running, even when utility power decides to take a leave of absence? If so, you'll find exactly what you need with our generator installation services.
GAC Services offers top of the line products backed by trained professionals with years of experience. We've been the team to know for perfect electrical service in Maryland for years, and we stop at nothing to ensure you get the absolute best in all regards when we're on the job. When you want a generator that performs perfectly for years to come, give us a call.
Ready for a generator installation in Frederick, Montgomery, or Howard County? Contact GAC Services online now or call us at (240) 233-8498 for perfect generator services near you!
Why Are Generators So Important in Maryland?
Power outages can be annoying at best, and quite stressful at worst. They can be a source of lost convenience, they can cause property damage, and above all, they put a hard stop to your day to day life. And worst of all, they can take days, weeks even, if the problem is with your utility provider.
A generator essentially completely mitigates any problem you might have, helping you retain full or partial functionality no matter what comes your way. Whether the weather starts acting up, or something goes awry in your home, you can be secure in the knowledge that you're well covered and in good hands.
Generator Installation in Gaithersburg & Surrounding Areas
Our team offers Generac brand generators to our Maryland clients because when we choose Generac we know we're giving our clients a superior product. For reliability and functionality, there's no one better, and with a wide array of affordable options, there is a perfect generator for any home and any need.
You can trust GAC Services to provide:
Portable generators — Portable generators are ideal for single-circuit operation in a home setting. They can reliably provide power to lights and similar functions, helping you stay safe in the event of an outage.
Essential coverage generators — These backup generators are set up to operate all major and vital home functions, including lights, HVAC, water heaters, and more. This is an excellent option if you anticipate short to moderate term outages when storms are in our area.
Managed home generators — Managed generators are a great "middle of the road" option, supplying power to all main functions as well as a minor additional coverage for select circuits.
Whole-home generators — Whole-home systems are the serious business, supplying perfect power automatically to all circuits within your home (within the generator's range). With a whole-home system, you needn't fear single storms, downed lines, or even days of no utility power.
Generac Generators
If you're looking for a portable or whole-home generator system in Maryland, look no further. Our electricians carry extensive experience and specific training when it comes to servicing Generac brand generator systems! Our team will expertly assess your needs, helping you choose the ideal option for cost-effectiveness and reliable power solutions.
And we can even do one better! Our specialists can help keep your Generac generator working at peak condition for years to come, offering extensive and thorough maintenance services.
Complete Home Power Solutions in Maryland
Not sure what generator would work best to suit your needs? Don't stress it! Our experts are here to help, and after a brief conversation, we can help you determine what system suits your unique needs best for new installation or replacement.
Contact us online now to learn more about our Generac generator options, or to get your home power solution!
Frequently Asked Generator Questions
How loud are standby generators?
Home standby generators designed for use in residential areas comply with noise levels that allow you to function day to day without any disruption.
How do I power a generator?
Turn fuel valve on
Turn choke on
Turn ignition (or engine switch) on
Pull recoil cord
After the engine starts, move engine choke to "run"
How do I know what size generator I need?
To determine what size generator you need to power your whole house:
Figure out the starting wattage (i.e. "surge" wattage) of the appliances and fixtures you want to power
Find a generator powerful enough to exceed the combined wattage of everything that needs electricity
The GAC Difference
"What do our customers want?" That's the question that's been driving the way we do business at GAC from the very beginning—back when you might have known us as Gaithersburg Air Conditioning & Heating!
While our name may have changed, the way we do business hasn't.
Up-front pricing. 100% satisfaction guarantee. On-time service. Factory trained and nationally certified technicians. Respect for your home.
These are just a few reasons why your neighbors love working with GAC. It is this commitment to excellence, along with our friendly and honest professionals that has helped us satisfy tens of thousands of customers throughout Maryland over the years. And it is this that we consider the GAC difference.
Contact us to schedule service today. We provide generator services in Frederick, Gaithersburg, and surrounding areas in Maryland.
We're looking forward to serving you and hopefully making you a customer for life!
We proudly serve the following locations in Maryland:
Montgomery County: Ashton, Barnesville, Beallsville, Bethesda, Boyds, Brinklow, Brookeville, Burtonsville, Cabin John, Chevy Chase, Clarksburg, Damascus, Derwood, Dickerson, Gaithersburg, Garrett Park, Germantown, Glen Echo, Kensington, Laytonsville, Montgomery Village, Olney, Takoma Park, Poolesville, Potomac, Rockville, Silver Spring, Spencerville, Washington Grove
Howard County: Clarksville, Columbia, Cooksville, Dayton, Ellicott City, Fulton, Glenelg, Highland, Woodbine
Frederick County: Adamstown, Braddock Heights, Buckeystown, Frederick, Ijamsville, Middletown, Monrovia, Mt. Airy, New Market, Urbana
Join GAC's Prime Maintenance Membership
High-performance seasonal tune-ups
20% discount on heating and cooling services
10% off electrical repairs
Emergency service
Reduced diagnostic fee
And more!
Financing Options Available
At GAC, we understand how important a functioning HVAC system is for your home. This is why we offer flexible financing options to help you take care of your new HVAC purchase, so you can get back to taking care of what matters most to you.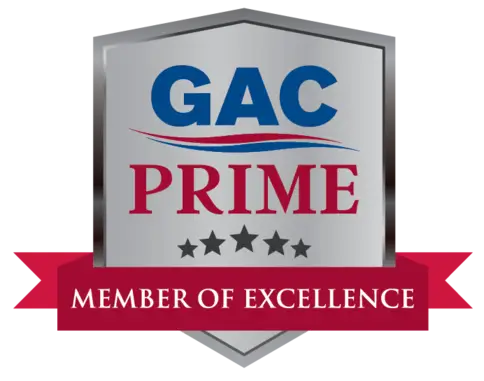 A well-maintained HVAC system can save you from having to invest in costly repairs down the road. Learn more about the priority maintenance services offered by GAC Services.