Whether you are looking to upgrade your electrical outlets to USB wall outlets, need new outlets installed as part of a home addition or remodel, or need to troubleshoot some non-working outlets, the electricians at GAC Services are ready to tackle all of your outlet replacements in Maryland.
We've always been your #1 choice for cooling and heating services in Maryland, and we're pleased to now offer comprehensive electrical repairs, replacements, upgrades, and installations to customers throughout the Frederick and Montgomery County, MD areas.
Contact us today to schedule service. We're looking forward to serving you and hopefully making you a customer for life!
USB Wall Outlets
Doesn't it seem like there are never enough outlets to charge all of your family's phones, tablets, and other devices? Why bother with bulky chargers taking up your outlet space when you can plug your devise directly into your outlet? With new USB wall outlets, you can keep your outlet spaces available while charging up to two USB devices. It's so simple yet so convenient!
Looking to maximize your outlet space? Contact us today to replace your current outlets with USB wall outlets.
(240) 233-8498
GFCI Outlets
GFCI stands for Ground Fault Circuit Interrupter. Also known as a GFI outlet, you'll recognize a GFCI outlet by its "TEST" and "RESET" buttons. This type of outlet is typically found in wet and damp locations like the kitchen or bathroom as the goal with the GCFI outlet is to help protect against electrical shocks.
The National Electrical Code (NEC) has strict code requirements for where GCFI outlets must be used, both commercially and residentially. GAC Services can help make sure you are up to code!
All Outlet Wiring
GAC can help you with all of your outlet wiring needs. Our electricians can help you wire outlets specifically for your large devices, such as your washer and dryer. As always, we're here to provide you with energy efficient solutions to save you money on your electric bills, and we always make your safety a priority.
Schedule Outlet Wiring or Replacement in Maryland
Remember that most electrical repairs and replacements are not DIY projects! Stay safe and let our master electricians tackle or troubleshoot your toughest electric problems and help you save money on your energy bills in the process.
Up-front pricing. 100% satisfaction guarantee. On-time service. Factory trained and nationally certified technicians. Respect for your home.
These are just a few reasons why your neighbors love working with GAC. It is this commitment to excellence, along with our friendly and honest professionals that has helped us satisfy tens of thousands of customers throughout Maryland over the years. And it is this that we consider the GAC difference.
Contact us for a free replacement estimate on a new installation or to schedule outlet repair service today.
We're looking forward to serving you and hopefully making you a customer for life!
Electrician in Bethesda | Electrician in Chevy Chase | Electrician in Clarksburg | Electrician in Derwood | Electrician in Frederick | Electrician in Gaithersburg | Electrician in Germantown | Electrician in Kensington | Electrician in Laytonsville | Electrician in Montgomery Village | Electrician in Olney | Electrician in Potomac | Electrician in Rockville | Electrician in Silver Spring
Join GAC's Prime Maintenance Membership
High-performance seasonal tune-ups
20% discount on heating and cooling services
10% off electrical repairs
Emergency service
Reduced diagnostic fee
And more!
Financing Options Available
At GAC, we understand how important a functioning HVAC system is for your home. This is why we offer flexible financing options to help you take care of your new HVAC purchase, so you can get back to taking care of what matters most to you.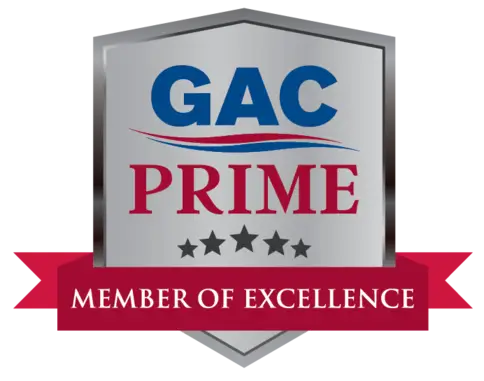 A well-maintained HVAC system can save you from having to invest in costly repairs down the road. Learn more about the priority maintenance services offered by GAC Services.