Protecting Homes in Montgomery, Frederick, Howard County and Carroll County, MD
Any interruption at all in electrical power in your Maryland home is a strong cause for concern. So when a storm strikes, or an incident puts your home's electrical at risk, you need to know you're protected against the potential damages that can be caused. To keep your home safe and secure against the threat of power surges, Gac Services offers complete whole-home surge protection systems!
Our certified and licensed electricians offer complete electrical installation services to local clients in Frederick, Howard, and Montgomery counties. We're the name to know for superior electrical service and solutions, and our team leads the industry in perfect service solutions.
Ready to install a safe and secure surge protection system for your home or business in Maryland? Contact GAC Services online now, or give us a call at (240) 233-8498 to speak with our electricians!
Whole-Home Surge Protector Installation
The initial installation of a whole-home surge protection system will determine how well it operates, and even for how long. Our services team takes your project seriously, utilizing years of experience in conjunction with top-class training and industry-leading products to provide you with a service that is absolutely flawless.
When you choose us for surge protection services, we'll come right to your home and learn all we need to know about your home's electrical. With this information we can choose the protection system that will suit your needs best, and offer a wiring and installation services that will keep you and your possessions totally safe.
What Is a Power Surge & What Causes It?
Put very simply, a power surge is a sudden and drastic increase in your home's power current. These spikes, though usually extremely brief, force vast amounts of power into your home and appliances. So much, in fact, that it can result in everything from overloaded and burnt out appliances, to creating an electrical fire.
This problem can be caused by a very wide number of issues, including:
Storms (which is one of the more common causes here in Maryland)
Incidents at the power company, or involving power lines
Bad, aged, or loose home wiring
The use of high-power appliances like

HVAC

systems
Power surges are a consistent threat in our area, and you need to be equipped to take on anything that comes your way in order to avoid dangers to your health, and to the health of your vital appliances. That's why whole-home protection systems are so vital, and why GAC Services takes great care in offering the best.
What Is a Whole-Home Surge Protector?
Surge protectors whether whole-home or not, are designed to control, regulate, or outright stop dangerous spikes in electrical power. In a whole-home system your home's electrical is monitored constantly by the device. If a spike is determined, the system will instantly ground or block excess voltage, keeping it from affecting your home in any way.
Whole-home protectors are highly relied upon in Maryland homes, including those in Frederick and Montgomery County. We deal with all kinds of trouble with electrical around here, from crazy storms to traffic incidents causing a downed line. But with a surge protection system in place you know you're always guarded against costly and potentially dangerous electrical issues.
Electrician in Bethesda | Electrician in Chevy Chase | Electrician in Clarksburg | Electrician in Derwood | Electrician in Frederick | Electrician in Gaithersburg | Electrician in Germantown | Electrician in Kensington | Electrician in Laytonsville | Electrician in Montgomery Village | Electrician in Olney | Electrician in Potomac | Electrician in Rockville | Electrician in Silver Spring
Call GAC Services to Protect Your Maryland Home from Power Surges
At GAC Services, our team has the knowledge, skill, and experience to match the ideal surge protector that will serve your entire home. We can seamlessly install your new system, and ensure it can meet all of your safety needs.
Contact a GAC electrician online today to find out more, or to speak with one of our team members one-on-one, give us a call at (240) 233-8498!
Join GAC's Prime Maintenance Membership
High-performance seasonal tune-ups
20% discount on heating and cooling services
10% off electrical repairs
Emergency service
Reduced diagnostic fee
And more!
Financing Options Available
At GAC, we understand how important a functioning HVAC system is for your home. This is why we offer flexible financing options to help you take care of your new HVAC purchase, so you can get back to taking care of what matters most to you.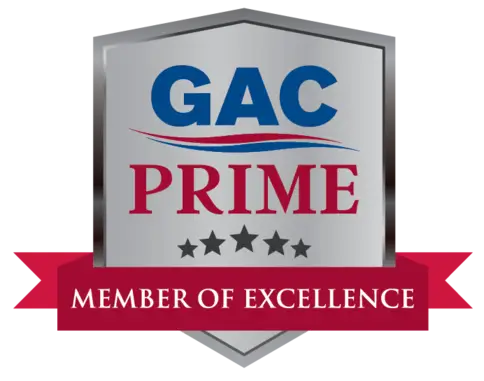 A well-maintained HVAC system can save you from having to invest in costly repairs down the road. Learn more about the priority maintenance services offered by GAC Services.