Your Local Montgomery, Frederick, Howard County and Carroll County Electricians
Heavy Ups, Panel Upgrades, Dedicated Circuitry & More
Your #1 choice for cooling and heating services in Maryland can now be your #1 choice for electric services. GAC Services is pleased to offer its customers comprehensive electrical services, including circuit breaker services, throughout the Frederick County and Montgomery County areas.
Our master electricians are ready to tackle or troubleshoot your toughest electric problems and help you save money on your energy bills in the process.
Contact us today to schedule service. We're looking forward to serving you and hopefully making you a customer for life!
Circuit Panel Heavy Ups
Keep tripping your breaker? It might be time for a heavy up! One of the most common culprits of a tripped circuit breaker is simply that your circuit is overloaded. Older homes in Maryland sometimes aren't equipped to handle a typical family's increased electrical demand. When you use more electricity than your circuit breaker can handle, your system will trip to avoid the hazards that come from an overload, such as an electrical fire.
This problem can be easily remedied with a circuit panel upgrade (called a heavy up) from the electricians at GAC Services. A heavy up increases the electrical capacity your home can handle. Our electricians can help you determine an appropriate amount of amperage for your home and what size panel you will need to accommodate it.
While tripped circuit breakers are one reason to consider a heavy up, if you're adding an addition to your home, you will also need to consider a larger circuit panel to handle the addition's increased electrical load. We also offer circuit breaker replacement.
Dedicated Circuitry
A dedicated circuit is used for a single appliance only so it has its own breaker in your electrical box. By giving the major appliances in your home a dedicated circuit, you ensure that these appliances have access to the energy they need without overloading your system.
At GAC, we install and service dedicated circuits for:
120 volt appliances
240 volt appliances
Electric car chargers
HVAC equipment
Hot tub wiring
Etc.
The GAC Difference
"What do our customers want?" That's the question that's been driving the way we do business at GAC from the very beginning—back when you might have known us as Gaithersburg Air Conditioning & Heating!
While our name may have changed, the way we do business hasn't.
Up-front pricing. 100% satisfaction guarantee. On-time service. Factory trained and nationally certified technicians. Respect for your home.
These are just a few reasons why your neighbors love working with GAC. It is this commitment to excellence, along with our friendly and honest professionals that has helped us satisfy tens of thousands of customers throughout Maryland over the years. And it is this that we consider the GAC difference.
Contact us to schedule circuit breaker service in Maryland.
We're looking forward to serving you and hopefully making you a customer for life!
Join GAC's Prime Maintenance Membership
High-performance seasonal tune-ups
20% discount on heating and cooling services
10% off electrical repairs
Emergency service
Reduced diagnostic fee
And more!
Financing Options Available
At GAC, we understand how important a functioning HVAC system is for your home. This is why we offer flexible financing options to help you take care of your new HVAC purchase, so you can get back to taking care of what matters most to you.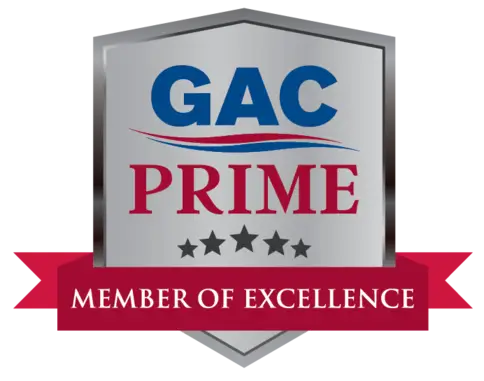 A well-maintained HVAC system can save you from having to invest in costly repairs down the road. Learn more about the priority maintenance services offered by GAC Services.