New Construction Wiring & Remodeling Rewiring Services in Montgomery County, Frederick County, Howard County and Carroll County, MD
Whether you're remodeling your existing home or building a new property, you need a trusted electrician for wiring and rewiring services. Electrical work is not a DIY job, so turn to GAC Services for optimal safety, efficiency, and reliability. Our certified master electricians are ready to tackle your most challenging electrical wiring problems.
To schedule trusted wiring and rewiring services in the Gaithersburg area, please call GAC at (240) 233-8498 or contact us online.
Home Appliance Wiring Services in Maryland
Before installing a new appliance, you need an electrician to prepare the wiring. GAC has the up-to-date knowledge and tools necessary for the job. Our home appliance wiring services always begin with an electrical assessment. If we determine that adding an appliance could stretch your home's electrical structure, we may recommend an electrical panel upgrade or heavy up.
Our appliance wiring services include:
HVAC wiring
Refrigerator wiring
Outlet wiring
Oven and range wiring
Indoor wiring
Outdoor and security wiring
Dishwasher wiring
Garbage disposal wiring
Washer/dryer wiring
Pool, spa, and hot tub wiring
Home remodeling wiring services
And more
Contact us today to schedule appliance wiring in the Gaithersburg area.
Does Your Home Need to be Rewired?
As a homeowner, electrical safety should be a top concern. Improper wiring could lead to electrocution or an electrical fire, so it's vital to correct hazards as soon as possible. Here are some signs your home needs to be rewired:
Frequently blown fuses or tripped breakers
Hot electrical outlets or visible burn marks
Buzzing, sizzling, or crackling sounds from light switches, outlets, or appliances
An electrical burning odor
Dim or flickering lights
Aluminum or knob-and-tube wiring
If you notice any electrical problems in your Maryland home, don't put your family at risk—call GAC at (240) 233-8498 to schedule electrical rewiring today!
Remodeling Wiring Services – Kitchen & Bathroom Renovations
When remodeling your kitchen or bathroom, you may choose to add new lights, circuits, outlets, and switches. You may even be adding all-new rooms to your home, which could push your electrical panel beyond its limits. Don't worry—we can upgrade your panel if necessary to ensure it provides ample power for your modern lifestyle.
Regardless of what your project entails, GAC can get it done. Contact us to request remodeling wiring services in the Gaithersburg area.
Maryland New Construction Electrical Wiring
Building a new home is your chance to strategically plan your electrical system from the ground up. Do you want a built-in sound system? Smart lighting and appliances? Hidden outlets? These are just a few of our capabilities. Let us help you plan now to save time, money, and headaches down the road.
Get your new construction wiring project started—call us at (240) 233-8498 today!
Home Security Installation & Outdoor Wiring
Put your mind at ease with a video and audio surveillance system wired and installed by our expert electricians. We can also install outdoor electrical fixtures, including built-in speakers and lighting. Then, if you have any old outdoor electronics that no longer work, our team can rewire them.
Contact GAC today for home security installation or outdoor electrical wiring.
Schedule Electrical Wiring & Rewiring in Montgomery County, Frederick County & Howard County, MD
At GAC, we strive to be more than just an electrical contractor—our goal is to improve people's lives through better safety, enhanced efficiency, and greater reliability. Trust us for all your wiring and rewiring needs, and you can rest assured knowing your home is compliant with today's electrical standards and building codes. We care about our customers and want to keep them comfortable and safe!
Let us put our 50+ years of electrical experience to work for you! Call us at (240) 233-8498 or contact us online to request wiring or rewiring services in your Maryland home.
Join GAC's Prime Maintenance Membership
High-performance seasonal tune-ups
20% discount on heating and cooling services
10% off electrical repairs
Emergency service
Reduced diagnostic fee
And more!
Financing Options Available
At GAC, we understand how important a functioning HVAC system is for your home. This is why we offer flexible financing options to help you take care of your new HVAC purchase, so you can get back to taking care of what matters most to you.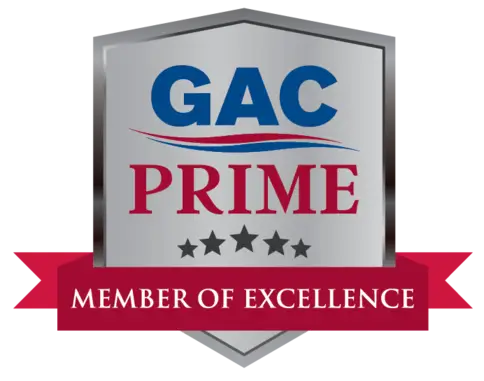 A well-maintained HVAC system can save you from having to invest in costly repairs down the road. Learn more about the priority maintenance services offered by GAC Services.