WARRANTY & LIABILITY OF THE SERVICE PROVIDED
WARRANTY: All parts supplied by the company shall be free of defects in design and workmanship. If any services or parts provided by the Company prove defective within the first year (12 months) following service or installation, the Company shall, at its option, either repair, replace or issue a credit for any such part or service unless the defect was caused by the Customer. The warranty relates only to the original repair and does not extend to all components of your system.
OUR LIMITED LIABILITY: The Company will take all reasonable precautions to avoid injury to persons and damage to property, but we will not be liable for any damages unless caused by our gross negligence or willful misconduct. The maximum liability shall not exceed the service charge price paid by the customer to the Company. The Company shall not be liable for any energy or fuel costs associated with the equipment operation or consequential or incidental damages of any nature such as Customer's loss of use of its facilities, loss of revenues, loss of anticipated profits, or the cost of replacement heat or air conditioning.
CONDITIONS OF THE PEAK PERFORMANCE MAINTENANCE AGREEMENT
If you have chosen to enroll as a member in our Prime Maintenance Membership (PPMA) Program, here is a summary of what you can expect and the conditions of membership:
THE COMPANY AGREES TO PROVIDE:
GAC Services will provide, twice per year, a qualified technician to inspect your air conditioning and heating system for proper operation to ensure that it is in the best possible, most efficient condition for the cooling or heating season.
Any repairs deemed necessary upon inspection will be brought to the Customer's attention along with our recommendation. All repairs will be billed at regular company rates less a 20% discount.
Any service call placed by the Customer will receive priority service over our non-member customers, which generally results in same day service.
If, during the term of your membership, you require an emergency service call, you will be charged our normal diagnostic fee in order for us to mobilize a technician to your home and diagnose the problems associated with your system. Once our technician has found the problem, he will inform you as to what repair(s) might be needed and the associated costs of the repairs. You will receive your repairs at our discounted PPMA member pricing!
This agreement is transferable upon the Company receiving written notice and the Company providing approval.
It is agreed that this agreement covers only electrically operated units inside the equipment and does not cover electrical, plumbing, ductwork, original ductwork design, equipment cabinets, sabotage, or damage caused by floods, acts of God or freezing. Any adjustments or repairs made on the aforementioned equipment by others without written pre-approval of the Company shall terminate its obligation hereunder and no refund of money will be granted.
All pieces of HVAC equipment located at the listed property must be included in this agreement. To eliminate confusion, the company will not engage in a Prime Maintenance Membership on a partial system or on less than all systems located at the property.
THE CUSTOMER AGREES TO:
Operate the HVAC equipment and systems according to the manufacturer's and our technician's recommendations.
Promptly notify us of any unusual operating conditions of the equipment and systems.
Permit only our service personnel to perform maintenance and/or repairs on the HVAC equipment and systems.
Assist our office staff in scheduling maintenance inspections when requested.
WHEN MEMBERSHIP STARTS:
Membership starts once we receive full payment for the agreement and will continue until the expiration date. The Equipment must be in good operating condition on the day the agreement takes effect. The Company reserves the right to reject any agreement if, on inspection by a technician, equipment is found to be in poor operating condition. No service will be rendered under this agreement if the customer has a past due account with the Company.
HOW TO OBTAIN SERVICE:
Customers can obtain service under the agreement by calling (240) 233-8498. Service will be scheduled during the Company's regular working hours Monday through Friday 8:00AM to 5:00PM, except holidays. Emergency service is available until 9:00PM throughout the week, on the weekends and on holidays at an additional cost.
AGREEMENT RENEWALS:
This agreement is automatically renewable annually, but may be terminated by either party upon thirty (30) days written notice. A refund for the remaining agreement period will be made on a prorated basis with deductions for work already performed.
LOYALTY DISCOUNT:
As a discount to our loyal customers, for as long as you renew your membership we will hold your current rate constant! This is a great way to offset the constantly rising cost of maintenance and repairs over the years.
OTHER:
The Company will not be required to furnish, without extra cost, any items of material, labor or equipment which are recommended or required by insurance companies, governments, home inspectors, or any other authorities.
EXCLUSIONS:
This agreement is in no way a warranty on your equipment or HVAC systems. The purpose of membership in our PPMA program is to help ensure your systems are working at their most efficient levels and to help prevent problems and prolong the life expectancy of your HVAC systems. It is impossible for anyone to prevent all unforeseen problems associated with HVAC system operation. If at any time your systems do not function properly, you will be required to pay our mobilization/diagnostic fee in addition to any repair charges as outlined herein.
Join GAC's Prime Maintenance Membership
High-performance seasonal tune-ups
20% discount on heating and cooling services
10% off electrical repairs
Emergency service
Reduced diagnostic fee
And more!
Financing Options Available
At GAC, we understand how important a functioning HVAC system is for your home. This is why we offer flexible financing options to help you take care of your new HVAC purchase, so you can get back to taking care of what matters most to you.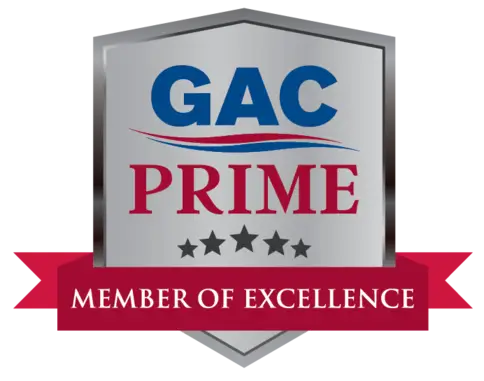 A well-maintained HVAC system can save you from having to invest in costly repairs down the road. Learn more about the priority maintenance services offered by GAC Services.