Your Local Montgomery, Frederick, Howard County and Carroll County Electricians
Your #1 choice for cooling and heating services can now be your #1 choice for electricians in Maryland. GAC Services is pleased to offer comprehensive electrical services to our customers throughout Frederick County, Howard County, and Montgomery County, MD areas.
The licensed electricians at GAC Services are trained in the following electrical services:
Our master electricians are ready to tackle or troubleshoot your toughest electric problems and help you save money on your energy bills in the process. We also provide a comprehensive list of electrical safety tips to keep your Maryland home safe and secure from electrical issues.
Contact us online or call us today at (240) 233-8498 to learn more about our Maryland electric services or to schedule an appointment with our home electricians!
Our Electrical Services
Though GAC Services is best known as a heating and cooling company, you can now consider us your local electric company, as well! Our team of skilled electricians is experienced in everything from power outlet replacement to lighting installation and beyond.
Our comprehensive list of electric services in Maryland includes:
Whatever your electrical needs may be, our electrical contractors can take care of them!
Contact us online or call us at (240) 233-8498 today to schedule an appointment. We even offer electrical services for property management companies!
Electrical Installation in Your Maryland Home
GAC Services is proud to offer electrical installation services to our customers in Montgomery and Frederick counties. Our master electricians have the knowledge and skill necessary to provide residential and commercial electrical installations.
We offer the following electrical installation services:
Outlets and switches
Smoke and carbon monoxide detectors
USB/outlet combinations
Dedicated electrical circuits for appliances, HVAC units, and more
Network wiring
Recessed lighting
Attic and gable fan installation
Transfer panels for generators
Electrical rewiring and system upgrades
And more!
Contact us online or call GAC Services at (240) 233-8498 for exceptional service and top-notch electrical installation services!
Electric Repair Services in the Gaithersburg Area
Electrical repairs can be dangerous and should not be taken on as DIY projects. Stay safe—let our master electricians tackle or troubleshoot your electric problems and help you save money on your energy bills in the process.
Our list of electrical repair services in Maryland includes, but is not limited to:
Circuit breaker repairs
Portable generator repair
Attic and gable fan repair
Outlet repair and replacement
Wiring and rewiring
And more!
Whatever electrical problem you may be facing, our electricians can fix it! Call us at (240) 233-8498 today or contact us online to schedule electrical services in Maryland.
Frequently Asked Electrical Questions
[bc_accordion] [bc_card title="Q: Why do my smoke detectors keep beeping?"]
Answer: If a smoke detector keeps beeping, chances are you will need to replace its battery. The batteries in your home's smoke detectors should be replaced annually to ensure maximum safety. But, if a battery is low, your smoke alarm will beep intermittently until the battery is replaced.
[/bc_card] [bc_card title="Q: Can I do my own electrical work?"]
Answer: There is no right answer to the question of "Can I do my own electrical work?" The answer depends on the electrical issue at hand. For example, changing a bulb or fixing a tripped breaker an easy fix for any homeowner. However, DIY electrical work can be very dangerous. If you're unsure what your electrical problem is, we recommend calling an electrician to diagnose and repair your electrical issue. Otherwise, you risk personal injury, electrical fire, or even death.
[/bc_card] [bc_card title="Q: Why do my lights flicker at home?"]
Answer: Flickering lights are annoying and may be a sign of a potentially dangerous electrical problem, or something simple – like a bulb that is on the fritz. If replacing a light bulb doesn't work, call an electrician right away. Your flickering lights could be due to loose wiring and lead to an electrical fire.
[/bc_card] [bc_card title="Q: How do I reset a tripped breaker?"]
Answer: A tripped breaker is a nuisance. When it trips, an entire electrical circuit will not work, causing any electrical appliances or devices to not work as well. To fix it, follow the steps below:
Locate your circuit breaker panel (usually found in your basement, garage, or closet).

Locate the tripped breaker. This is indicated by a breaker that is switched to the "off" position (not aligned with all the other breakers) and usually displays a red or orange color.

Reset the breaker by flipping it to the "off" position. Then, switch the breaker to the "on" position (you should hear a clicking or snapping noise when it is properly in place).
[/bc_card] [bc_card title="Q: My breaker keeps tripping, what do I do?"]
Answer: If the same breaker trips again and again, call GAC Services. You may have too many electrical appliances and/or devices plugged into the same circuit, resulting in an electrical overload and causing your breaker to trip. Or, you may have a deeper electrical issue on your hands. A GAC electrician will help diagnose your issue and recommend a plan of action to fix your breaker.
[/bc_card] [bc_card title="Q: Why is my breaker panel hot to touch?"]
Answer: If you find your breaker panel is hot, it is most likely overheating. This is a serious problem that could cause arcing in the breaker and needs to be replaced ASAP.
[/bc_card] [bc_card title="Q: What does GFCI stand for?"]
Answer: GFCI stands for "ground fault circuit interrupter."
[/bc_card] [bc_card title="Q: Where should I install a GFCI protected outlet?"]
Answer: GFCI outlets should be installed in wet areas throughout your home. These include unfinished basements, garages, any outside outlet, bathrooms, kitchens, and anywhere within six feet of any sink.
[/bc_card] [bc_card title="Q: What are the buttons on my GFCI outlet for?"]
Answer: Your GFCI outlet includes two buttons – a Test button (black) and a Reset button (red). Pushing the black test button will turn off the outlet and all other outlets within its circuit. The red Reset button turns the outlet (and all others included within the circuit) back on.
[/bc_card] [bc_card title="Q: How can I lower my electric bill?"]
Answer: Lowering your electric bill is not a one-time fix. You must first change your daily habits. Be sure to turn off all lights or electrical devices not in use when leaving a room – like TVs. If you have outdoor lighting, install a timer to make sure it is only on when necessary. If you have a heat pump, electric furnace, or air conditioning system, try keeping a consistent thermostat to so your HVAC system runs for shorter periods of time, ultimately reducing the amount of electricity consumed. Lastly, you can also set your thermostat slightly lower in the winter and higher in the summer to reduce HVAC operating time.
[/bc_card] [/bc_accordion]
You May Also Be Interested In:
Join GAC's Prime Maintenance Membership
High-performance seasonal tune-ups
20% discount on heating and cooling services
10% off electrical repairs
Emergency service
Reduced diagnostic fee
And more!
Financing Options Available
At GAC, we understand how important a functioning HVAC system is for your home. This is why we offer flexible financing options to help you take care of your new HVAC purchase, so you can get back to taking care of what matters most to you.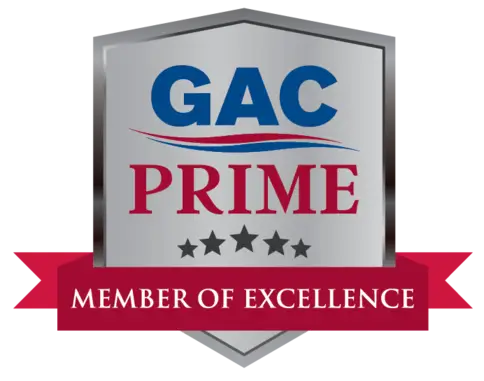 A well-maintained HVAC system can save you from having to invest in costly repairs down the road. Learn more about the priority maintenance services offered by GAC Services.