Installing Ceiling Fans in Montgomery County, Frederick County, Howard County and Carroll County
Ceiling fans provide an exceptionally cost-effective and energy efficient method of controlling and improving the comfort in your home. Hiring an electrician for installation of a ceiling fan is critical for safety reasons, as well as for ensuring your ceiling fan is installed correctly.
GAC Services offers top-class ceiling fan installation services to all of our patrons in Montgomery County, Frederick County, and Howard County in Maryland.
The certified electricians at GAC carry years of experience installing ceiling fans in Maryland. When you need service and quality you can trust, you can always be glad you chose GAC!
Need attic or ceiling fan installation services for your Maryland home? Contact GAC today!
The Benefits of Ceiling Fan Installation in Maryland Homes
Wondering what a new ceiling fan can do for your home? Ceiling fans can offer:
Better home comfort. Ceiling fans can pull year-round duty in helping keep your home comfortable. In the summer, fans can run counterclockwise, or "forward" to generate a flow of cool air. In wintertime, ceiling fans can be adjusted to run in the opposite, clockwise direction to redirect warmer air downward, providing better warmth to your living space.
Lower energy costs. Because of the additional comfort control allowed by ceiling fans, homeowners can keep HVAC systems at lower settings to reduce energy consumption. Every single degree on your thermostat represents up to twelve percent more energy consumed, and since ceiling fans use barely any energy at all, this can contribute to considerable savings.
In-home lighting. By choosing a ceiling fan that features lighting, you can improve safety, visibility, and function in your home.
Aesthetics. Ceiling fans can be an aesthetic choice as well! They come in near endless appearances, sizes, and varieties, allowing decisions to be exceptionally diverse. Ceiling fans also help to break up "blank" ceiling space, making rooms feel more comfortable.
Why Hire an Electrician for your Ceiling Fan Installation in Maryland?
Many homeowners opt to attempt DIY ceiling fan installation or replacement. While it sounds like a money-saving solution, DIY ceiling fan installs are risky.
Installing a ceiling fan involves a considerable amount of electrical work. It's easy to make mistakes when wiring a ceiling fan yourself. Those errors can be dangerous. A licensed, trained electrician will avoid DIY fan wiring dangers.
The initial installation of a ceiling fan also "sets the tone" for how your ceiling fan will operate over its lifespan. A professionally installed ceiling fan will work optimally, while a poor installation can lead to premature mechanical failure or a sooner than anticipated need for replacement.
Choose GAC to Install a Ceiling Fan in Your Maryland Home!
Our certified electricians have been providing top-notch quality and care for years. If you need ceiling fan installation in the Maryland-DC suburbs we can provide our superior service to ensure your electrical needs are swiftly and effectively met!
Speak with us today for pricing or to schedule ceiling fan installation services!
Frequently Asked Questions
Do I need to hire an electrician for ceiling fan installation in Maryland?
It always makes sense to hire an electrician to install a ceiling fan. While you may be able to do your own electrical work (depending on jurisdiction), a licensed electrician will ensure the job is done correctly and safely. A DIY ceiling fan installation is one of the easiest jobs to do wrong. Don't put your safety and your home in jeopardy — call a pro.
How much does ceiling fan installation cost?
Ceiling fan installation costs are minimal, especially compared to the cost of fixing DIY fan installation mistakes. The total price depends on the complexity of the job, but we're happy to give you transparent pricing — feel free to call us for an estimate and to ask questions at (240) 233-8498.
Do I need a permit to install a ceiling fan in Maryland?
Requirements vary from one municipality to the next. An electrical permit is required in Rockville for any electrical work, for example, and Rockville-licensed Master Electricians must secure the permit. Your GAC electrician will ensure your new ceiling fan installation complies with all applicable codes.
Can I hire a Home Depot electrician to install a ceiling fan?
Home Depot, Lowe's, and other home improvement retailers provide ceiling fan installation services by subcontracting work to third-party installers. While this sounds convenient, what do you know about the electrician doing the work? Do you get to choose a contractor you trust? Usually not.
When you hire a GAC electrician to install a ceiling fan in Maryland, you can see your electrician's license, you get a factory-trained and certified technician, and you're hiring a local, family-owned electrical company doing business in Maryland since 1970.
Join GAC's Prime Maintenance Membership
High-performance seasonal tune-ups
20% discount on heating and cooling services
10% off electrical repairs
Emergency service
Reduced diagnostic fee
And more!
Financing Options Available
At GAC, we understand how important a functioning HVAC system is for your home. This is why we offer flexible financing options to help you take care of your new HVAC purchase, so you can get back to taking care of what matters most to you.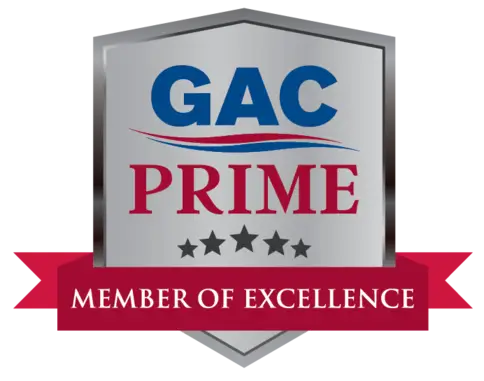 A well-maintained HVAC system can save you from having to invest in costly repairs down the road. Learn more about the priority maintenance services offered by GAC Services.