Your #1 Choice for Electricians!
GAC is proud to offer electrical installation services to our customers in Montgomery and Frederick counties. With a master electrician on staff, we have the knowledge and expertise to provide all types of residential and commercial electrical installations.
Contact our team of electricians today to schedule electrical installation in your Maryland home!
Our Electrical Installation Services
Whether you're looking to save energy or power new appliances—or both! —GAC is the one to call. We are known for outstanding customer service and unparalleled technical proficiency.
Electrical Rewiring and System Upgrades
When you build an addition or garage onto your home, or need to upgrade an older electrical system, a heavy up or panel upgrade can increase the electrical power in your home or business, allowing everything you need to run safely.
Transfer Panels for Generators
Transfer panels ensure that if your power goes out, all your essential systems will keep running. Don't let a power outage take you by surprise! Installing a transfer panel for use with your generator is also an important safety measure. The panel allows you to connect your generator to your home's circuit breaker panel. It also keeps the generator's power from running through your home's power line, which will keep power company workers safe when they come to work on the electrical lines in your area. In addition, the transfer panel keeps your generator from being damaged when power is restored.
Attic and Gable Fan Installation
Installing an attic or gable fan can keep your home cooler during hot months while keeping your attic dry when it's cold out. And since they run in conjunction with a thermostat, they only turn on when needed.
Recessed Lighting
Looking to save energy? Recessed lighting not only adds a modern touch to your home, but can help with your electric bills too! Our electricians can install recessed lighting with LED lamps. LED lamps give out even, bright light, ideal for kitchen task lighting and other applications.
Network Wiring
We install network wiring in cables up to Cat-6. Having a wired network in your home gives you a high-speed network for gaming, internet, streaming, and more without having to worry about the security of a Wi-Fi network.
Device Installation and Replacement
Our electricians can install and replace all types of electrical units, including:
Outlets and switches – If you have an older home with loose or failing outlets and switches, replacing them is a smart idea. We use high-quality electrical components that offer long life spans.
Smoke and carbon monoxide detectors – Make sure these safety systems work correctly—have them installed by a professional.
USB/outlet combinations – Why use extra adapters when you can plug your USB cables directly into the wall? We can replace some of your traditional receptacle outlets with USB charger outlets in your home or business.
Dedicated Circuits
Some of today's more advanced home amenities require dedicated electrical circuits to keep your home running smoothly. We can install dedicated circuits for:
Appliances, both 120- and 240-volt
Electric car chargers
Hot tubs
New HVAC units
And more!
To schedule any of these electrical installation services for your Montgomery County or Frederick County home, give GAC a call at (240) 233-8498 or contact us online.
Electrical Installation Services in Montgomery County and Frederick County
When you call GAC for electrical installation, you get more than just a service call—you get a company doing everything it can to make you a customer for life. Choose GAC for exceptional service and top-notch electrical installation. Call us today!
Expect Excellence from GAC
On-time service
Upfront pricing
Friendly and knowledgeable technicians
Uniformed employees
Trucks fully stocked with parts and materials to get the job done right the first time
Work completed in a clean and professional manner
Give us a call today or contact us online and see why we're the Montgomery County area's go-to electrician!
Join GAC's Prime Maintenance Membership
High-performance seasonal tune-ups
20% discount on heating and cooling services
10% off electrical repairs
Emergency service
Reduced diagnostic fee
And more!
Financing Options Available
At GAC, we understand how important a functioning HVAC system is for your home. This is why we offer flexible financing options to help you take care of your new HVAC purchase, so you can get back to taking care of what matters most to you.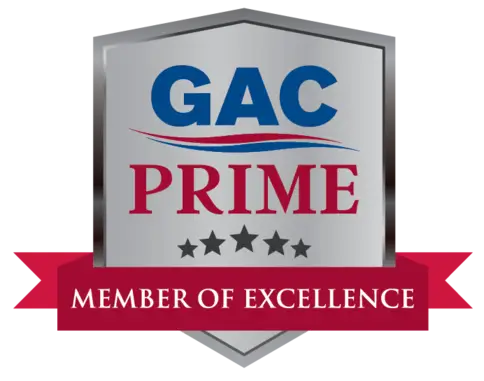 A well-maintained HVAC system can save you from having to invest in costly repairs down the road. Learn more about the priority maintenance services offered by GAC Services.