Inspections & Code Corrections From Licensed Electricians in Montgomery, Frederick, Howard & Carroll Counties
According to the National Electrical Code, all electrical installations and upgrades must have an electrical inspection performed by a licensed electrician to ensure your new electrical equipment meets minimum electrical safety requirements set forth by the National Fire Protection Association (NFPA).
GAC Services offers electrical inspections and code corrections throughout Maryland. Our electricians are industry certified and will ensure your home is safe and sound — minimizing risks of an electrical fire, electrical shock, personal injury, and property loss.
Contact the licensed electricians at GAC Services online, or give us a call at (240) 233-8498 to schedule service today!
Montgomery, Frederick & Howard Counties Electrical Standards
Montgomery County, Frederick County, and Howard County, Maryland uphold the same electrical standards for residential properties — the National Electrical Code (NFPA 70). If your home violates any of these standards, you risk personal injury, property loss, and even death.
Old equipment and unlicensed handymen all pose serious electrical issues to your home, which is why you should call GAC Services for electrical code corrections in Maryland.
Electrical Code Corrections in Maryland
At GAC Services, our electricians are licensed and trained to correct any NEC violations, including:
Loose wiring
Faulty circuit panels
Safety violations
Damaged wiring and cables
Cable anchoring
Improperly sized wiring
Heavy ups and panel upgrades
Surge protectors
Electrical box height
And more!
Code violations can result in monetary fines, personal injury, and/or property loss. Schedule your electrical inspection today to make sure your home is up to code! GAC Services has certified electrical inspectors experienced with homes in the Gaithersburg area. 
National Electrical Code Corrections Are Required Every Three Years
The NFPA updates the National Electrical Code once every three years. When an update is released, our electricians review the changes to ensure no essential modifications have been made that may endanger you or your family.
The NEC is designed to guide electrical installations and repairs. It is important your home follows all codes established in the NEC, especially with so many emerging technologies and increased electrical loads within Maryland homes. High-tech televisions, washers and dryers, and increased use of multiple electrical devices within the same circuit — cellphone and tablet chargers, televisions, cable boxes, DVD players, etc. — can all overload a circuit and result in an electrical fire.
Call GAC Services to Schedule Your Electrical Inspection in Maryland!
For electrical inspections that keep your family safe and your home up to code, call the licensed electricians at GAC Services at (240) 233-8498! Or you can contact us online to schedule service.
If you need an electrical inspection for your Maryland home, you may also be interested in one of our other electrical services below:
The GAC Difference
"What do our customers want?" That's the question that's been driving the way we do business at GAC from the very beginning — back when you might have known us as Gaithersburg Air Conditioning & Heating!
While our name may have changed, the way we do business hasn't. We offer:
Upfront pricing
A 100% satisfaction guarantee
On-time service
Nationally licensed electricians
Respect for your home
These are just a few reasons why your neighbors love working with GAC. This commitment to excellence, along with our friendly and honest professionals, has helped us satisfy tens of thousands of customers throughout Maryland over the years. And it is this that we consider the GAC Difference.
Contact us to schedule an inspection with a certified electrical inspector or speak with an electrician you can trust.
We look forward to serving you and hopefully making you a customer for life!
Join GAC's Prime Maintenance Membership
High-performance seasonal tune-ups
20% discount on heating and cooling services
10% off electrical repairs
Emergency service
Reduced diagnostic fee
And more!
Financing Options Available
At GAC, we understand how important a functioning HVAC system is for your home. This is why we offer flexible financing options to help you take care of your new HVAC purchase, so you can get back to taking care of what matters most to you.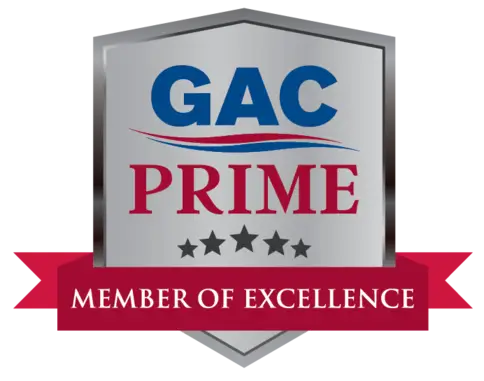 A well-maintained HVAC system can save you from having to invest in costly repairs down the road. Learn more about the priority maintenance services offered by GAC Services.