Although we all wish our air conditioners whispered as quiet as a G5 jet engine, we know that's not always the case. Depending on your AC unit's age, where it was installed, and whether or not you schedule annual air conditioner maintenance, you might notice your air conditioner making a few loud noises—some normal, some bad.
Although some of the noises your air conditioner makes are expected and can be attributed to its normal operation, there are a few sounds that warrant the help of a licensed HVAC professional. If you notice a loud, buzzing noise coming from your air conditioner, chances are your unit is malfunctioning.
Causes of an Air Conditioner's Buzzing Noise
If your air conditioner is making a buzzing noise that is loud enough to become a distraction in your home, chances are that something is wrong with your unit. When you hear a buzzing noise from your AC, you could be experiencing one of the following issues:
Malfunctioning compressor– The compressor in your air conditioning unit is the part of your cooling system that works to pressurize and cool the refrigerant in the unit. A buzzing sound means your compressor may not be working properly, or that the electrical voltage flowing through your outdoor air conditioner is not at its correct amperage.
Missing or damaged isolation feet– The compressor in your air conditioner is mounted to the base of the AC unit and sits on small rubber feet (called isolation feet). Over time and after continued use, the rubber on the isolation feet sometimes cracks and/or disintegrates, causing the compressor to become unbalanced and causing a loud, buzzing noise when operating.
Frozen AC unit– Even though your air conditioning system is meant to be used during the hottest times of the year, AC units often freeze up. Freezing is the result of refrigerant leaks and can cause a buzzing sound to be heard from your unit.
Loose parts– Your air conditioning unit is a complex system of moving parts working in sync to cool your home. If a part becomes loose or is missing (e.g. loose bearings), it may cause other parts of your system to suffer from premature wear and cause the buzzing noise you hear.
Needless to say, if you're experiencing any of the issues outlined above, it's time to call an air conditioner specialist to address the problem!
Call GAC Services at (240) 233-8498 for 24-hour emergency air conditioner repair service in your Montgomery County, Frederick County, or Howard County home in Maryland. Or if your issue is less urgent, you can contact us online to schedule an appointment.
Other Noises Your Air Conditioner Makes
Just because your air conditioner is making a noise does not necessarily mean that something is wrong. However, if you hear any of the following noises from your AC, it's best to call a licensed HVAC contractor to inspect your system:
Squealing – If your air conditioner is making a squealing sound, the belt connecting the motor to the blower may have slipped, or the bearings on your condenser fan's motor may be worn down.
Clanking, or Banging – If you're hearing these sounds from your unit, the issue is usually the blower assembly or the motor.
Clicking – If the clicking happens when your unit kicks on or shuts off, that's normal. If it's a repeated clicking noise, a relay could be defective.
Rattling – Usually, rattling sounds mean that a component in your air conditioner has come loose. The louder the sound is, the more serious the problem could be.
Humming – Your starting capacitor could be starting to fail if you're hearing a humming noise. That, or your motor may be in need of repair.
Screaming – If it sounds like your AC is screaming at you, your compressor could be failing.
If you hear your air conditioner making strange noises, call GAC Services at Maryland's choice for air conditioner repair. We offer award-winning HVAC service throughout Maryland and were named the 2015 ACCA Residential Contractor of the Year. Our other awards include:
Rated as "Best of the Best" and "Old Reliable" in Washington Magazine
Voted "Best of Montgomery County" by readers of Gazette Magazine in 2012
And more!
Contact us for an estimate on your air conditioning repair in Montgomery County, Howard County, or Frederick County, MD today!
The GAC Difference
"What do our customers want?" That's the question that's been driving the way we do business at GAC from the very beginning—back when you might have known us as Gaithersburg Air Conditioning & Heating!
While our name may have changed, the way we do business hasn't.
Up-front pricing. 100% satisfaction guarantee. On-time service. Factory trained and nationally certified technicians. Respect for your home.
These are just a few reasons why your neighbors love working with GAC. It is this commitment to excellence, along with our friendly and honest professionals that has helped us satisfy tens of thousands of customers throughout Maryland over the years. And it is this that we consider the GAC difference.
Contact us for a free replacement estimate on a new cooling system or to schedule service today.
Financing Options Available
At GAC, we understand how important a functioning HVAC system is for your home. This is why we offer flexible financing options to help you take care of your new HVAC purchase, so you can get back to taking care of what matters most to you.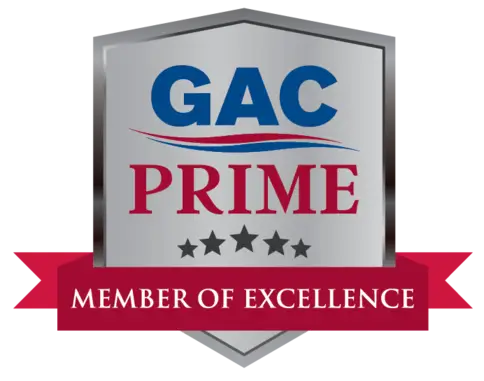 A well-maintained HVAC system can save you from having to invest in costly repairs down the road. Learn more about the priority maintenance services offered by GAC Services.