Installing your own furnace may seem like a great way to save a bit of money, but it takes years of experience to install one properly, and a faulty installation can lead to many problems, from inefficient operation and high utility bills to dangerous carbon monoxide exposure or increased risk of fire. Moreover, in nearly all areas of Maryland, permits are required to complete the work and steps like connecting to the gas line may be illegal without a licensed contractor.
Common Furnace Installation Problems
Installing a furnace is not easy, and it requires plenty of knowledge and experience to do it properly. Even HVAC contractors can occasionally make mistakes, and some, such as improper installation of the flue or gas connections, could have deadly consequences. Here are some of the most common DIY furnace installation problems:
Combustion problems – If the furnace and flue are not installed properly, your furnace may backdraft or produce excessive carbon monoxide during the combustion process, leading to illnesses or even death. Gas leaks or improper combustion could also lead to an increased risk of fire.
Improper sizing – For your furnace to operate effectively and not cost a fortune in gas bills, it must be sized properly. This requires more than a simple rule of thumb estimate. For accurate sizing, full Manual J load calculations must be performed that factor in the size of your home, the number of rooms, layout, occupancy, window sizes, insulation quality, and more.
Reliability problems – An incorrectly installed furnace will tend to break down more often and will have a shorter lifespan. Proper, professional installation can reduce repair costs and help you obtain the highest performance and longest service life from of your furnace.
Warranty problems – Furnace manufacturers require professional installation for full warranty protection. If you install the furnace yourself and there are problems in the future, it may not be covered by the warranty. This means that you will likely have to pay for the repairs yourself, even if a manufacturer defect caused the original failure.
Altogether, installing a furnace yourself is simply not worth the risk for the amount saved. It is always best to choose a qualified, professional HVAC contractor for all furnace installations, repairs, and maintenance.
Furnace Installations in Maryland
When you need a cost-effective, professional furnace installation trust our team at GAC Services. Our HVAC experts can help you choose the best furnace for your home and provide a reliable, energy-efficient installation that will give you years of dependable performance. Our company features the latest, high-performance HVAC equipment from Bryant, one of the industry's leading manufacturers. We serve homeowners throughout Frederick and Montgomery Counties, and with over 45 years of professional HVAC experience, you can count on us for all your heating, cooling, and indoor air quality needs!
To schedule a furnace installation in Gaithersburg or the surrounding communities, call GAC Services today at (240) 233-8498 or contact us online!
Financing Options Available
At GAC, we understand how important a functioning HVAC system is for your home. This is why we offer flexible financing options to help you take care of your new HVAC purchase, so you can get back to taking care of what matters most to you.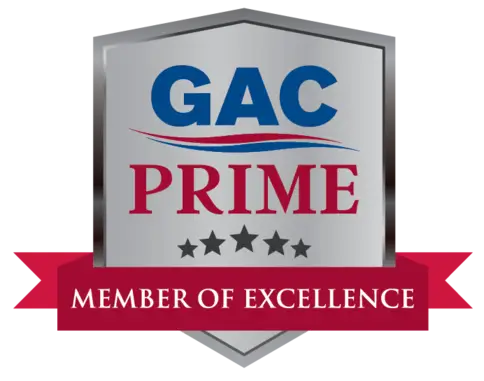 A well-maintained HVAC system can save you from having to invest in costly repairs down the road. Learn more about the priority maintenance services offered by GAC Services.