Needing an air conditioner repair service is already a bad spot to be in. Your home is uncomfortable, your system is on the fritz and you don't know why. And the worst thing that can happen is to call in an AC repair team only to find that they don't quite provide the services you were hoping for. So for Montgomery County homeowners, how can we be sure we're getting the right kind of service, and at a quality we deserve?
Easy, actually! It's just about knowing what to look for, how to find it, and how to ensure you're dealing with professionals that actually have your needs at heart. Want to find out how? Follow along with the HVAC specialists at GAC Services while we help you separate the best from the potential headaches and hassles.
How to Find the Best AC Repair Services to Suit Your Needs
The important thing to watch for are the hallmarks of true professionals. Luckily, this isn't really as hard to suss out as you might first think.
Check for certification and licensing. You absolutely, under no circumstances ever want to work with uninsured HVAC contractors or those that don't hold a license to work in Maryland specifically. These credentials not only mean you're working with a trained professional, but they also are one of the fastest ways to ensure you're not getting scammed.
Work with insured specialists. Professionals that are insured protect both you, and the service team. It is a contractor that truly cares that is insured, and when you work with them you can rest easy knowing you needn't be waiting with bated breath for something to go wrong.
You want a history of satisfaction. Take the time to look for a diverse and unbiased array of testimonials and client reviews. Paid ads are a good way for a company to get their name out there, but they do little to give you insight into how a company actually works. Do people like the contractor, and is the contractor communicative? If yes, then you've got a good team on your side!
You want knowledgeable specialists. We would highly recommend first-time clients take the time to make a phone call to schedule service. Be inquisitive and thorough. If the business is friendly and attentive, and displays clear knowledge of the problem at hand, you can feel pretty good moving forward.
Superior Cooling System Repair in Montgomery County, Maryland
With years of experience, a history of complete customer satisfaction, and a drive to offer only the absolute best, we can say for certain that you'll find all you need with the specialists at GAC Services! Contact us today to learn more about our services, or feel free to give us a call at (240) 233-8498 to speak with a GAC Services AC repair specialist!
Financing Options Available
At GAC, we understand how important a functioning HVAC system is for your home. This is why we offer flexible financing options to help you take care of your new HVAC purchase, so you can get back to taking care of what matters most to you.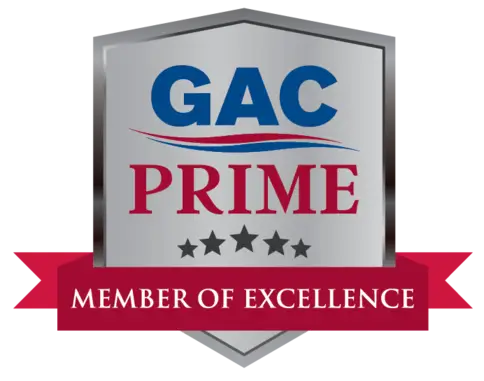 A well-maintained HVAC system can save you from having to invest in costly repairs down the road. Learn more about the priority maintenance services offered by GAC Services.