Trusted Cooling Repair Services in Montgomery County, Frederick County, Howard County and Carroll County, MD
A broken air conditioner is something nobody wants to deal with, especially during the hot, humid days common to the Gaithersburg and Frederick areas. Your home should be a cool relief from the outdoors, which is why when you need air conditioner repair, you need it fast. If you're tired of dealing with the annoyance and discomfort of a broken down air conditioner there's only one name you need to know—GAC Services!
Common Signs You Need AC Repair
Everybody experiences air conditioner break downs at some point, and just because your central air conditioning unit turns on does not necessarily mean it is working properly. Here are some common signs to look for to determine if you should call GAC Services for AC repair:
Your air conditioner doesn't cycle on or off – Air conditioners are a significant investment in your Maryland home. It's best to leave any repairs or maintenance to a licensed HVAC professional, like us!
Your energy bills have increased – If you notice your energy bills are higher than usual, it could be a sign that your air conditioner is working for longer periods of time as an attempt to cool your home—often the result of a broken system.
Your registers are dispensing warm or hot air – If you notice your registers dispensing warm or hot air into a room, it could be the result of a clogged air filter, an issue with its condenser or compressor, or a refrigerant problem. To determine the exact cause, an HVAC professional should inspect your Maryland cooling system.
Your air conditioner makes loud or strange noises – The cause of your air conditioner making loud or strange noises can be a variety of issues—including its compressor, drive motor, fan blade, electrical connections, and more—and requires an HVAC technician to diagnose and repair.
Your air conditioner's coils are frozen – Often caused by a dirty AC filter, frozen air conditioner coils may be the result of a coolant leak.
Your air conditioner is leaking – If your air conditioner is leaking fluid from the outdoor unit call GAC Services immediately. Likewise, if you notice your air conditioner is leaking moisture into your house, our friendly technician will inspect your condensation pan and drainage pipes to clean or replace them if necessary. Moisture in your home caused by a broken AC exposes you and your family to mold, mildew, and/or water damage.
You notice inconsistent temperatures in your home – Inconsistent temperatures are often the first sign of a broken air conditioner. If you notice some rooms are warmer than others or significant temperature changes within your household, contact a cooling professional.
If you experience any of the signs above, call us immediately. If left unfixed, your air conditioner may require even costlier repairs in the future. During our repairs we will inspect your entire cooling system to ensure we properly diagnose your AC unit and repair it as quickly as possible—restoring comfort and peace of mind to your family.
Can I Catch AC Problems Before Warning Signs?
You sure can! You don't necessarily need to wait until true problems manifest with your Maryland home's air conditioner to know that something is wrong. In order to keep things in order this way, it's helpful to ask these questions:
Are my costs maintaining? Sudden spikes in cost are a surefire sign that something is amiss, but even mild changes can denote a possible future issue. To keep this recognizable, it's best to try to keep a very consistent temp in the home, say 70 or 72. That way when changes in your bill occur, you know for a fact that it isn't your changes in temp doing it.
What are "normal" AC sounds? There are a few sounds that are of no concern at all, and knowing these can help you separate the risky from the mundane. For example get acquainted with the sound of your cooling system engaging,  as it will often click a bit when starting and stopping. It's only a problem if the sound persists for longer than a few seconds.
How long can my air conditioner go without service? Typically we would recommend getting your cooling system a tune-up and maintenance service once a year, and the same goes for your heating. By getting routine care, you can avoid most common repair risks outright, saving you loads of stress and cost in your Gaithersburg home.
Does the air in my home feel humid? Does the air in your home feel clammy, or damp? If you notice changes in home relative humidity, the problem could lie with windows, doors, the attic, or with your cooling system itself. If you're having humidity problems, we'd recommend an energy audit in Maryland to locate and deal with the problem.
Repair Prevention and Maintenance Services
Want to know how to keep your cooling system in top-shape, and how to avoid costly and stressful cooling repair services? Ask our professionals about scheduling an annual tune-up and maintenance service! Our service team can optimize your cooling system for comfort and flawless energy-efficiency, helping you to keep comfort high and costs down.
Looking for even more dependable service and some exclusive membership perks? Ask GAC Services about signing up for a Prime Maintenance Membership!
Schedule Air Conditioner Repair from GAC Services
No matter if your air conditioner is on the fritz, it won't turn on, or you notice a sign that your air conditioner may have an issue, call the heating and cooling experts at GAC Services! We've been helping Maryland residents maximize their in-home comfort since 1970, and we don't plan on stopping. We service all makes and model air conditioners.
Contact GAC to schedule your air conditioner repair service today! We have repaired numerous air conditioning systems in the homes of your neighbors! 
Do you live in Gaithersburg, Frederick, Clarksburg, Potomac, Bethesda, Germantown, Rockville, or the surrounding areas and need your cooling system repaired? Don't sweat! Contact us to schedule air conditioning repair services today!
Join GAC's Prime Maintenance Membership
High-performance seasonal tune-ups
20% discount on heating and cooling services
10% off electrical repairs
Emergency service
Reduced diagnostic fee
And more!
Financing Options Available
At GAC, we understand how important a functioning HVAC system is for your home. This is why we offer flexible financing options to help you take care of your new HVAC purchase, so you can get back to taking care of what matters most to you.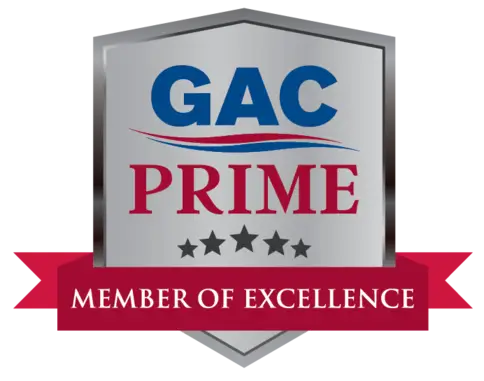 A well-maintained HVAC system can save you from having to invest in costly repairs down the road. Learn more about the priority maintenance services offered by GAC Services.