Most Nationally Awarded Bryant Dealer In the U.S.
GAC Services, a Bryant Factory Authorized Dealer in Maryland, is your one-stop-shop for all of your Bryant heating and cooling needs. No matter what type of system you have—furnace, air conditioner or heat pump—our team of factory trained technicians are qualified to perform inspections and routine maintenance on your Bryant HVAC system.
If you have a Bryant HVAC system installed in your Maryland home, give us a call. Our annual HVAC maintenance appointments will ensure your equipment runs smoothly day and night, year after year.
---
---
Benefits of HVAC Maintenance for Bryant Systems
Some homeowners schedule a maintenance for their Bryant HVAC systems every year. Other Maryland homeowners, however, believe that if their system ran fine last year, then an inspection is not needed. That's simply not the case. It's best to tune-up your Bryant HVAC system twice a year—once in the spring to ensure your cooling system is in proper working condition and once in the fall before the peak of winter arrives.
A well-maintained Bryant HVAC provides many benefits to you, including:
Improved heating and cooling capacities – A well-maintained Bryant HVAC system means your equipment works efficiently to warm and cool your home, providing accurate temperatures from room to room throughout your property.
Improved energy efficiency – After we tighten all the nuts and bolts, inspect the belts and drain lines, motors, and repair any other malfunctioning equipment necessary, you're Bryant HVAC system will operate at its peak performance levels, saving you money of your monthly energy bills. Read more about Bryant's energy efficient HVAC systems »
Reduced midseason breakdowns – As part of our HVAC tune-ups we'll repair any issues we find so you can rest assured your units won't breakdown when you depend on them most.
Reduced repair costs – Scheduling maintenance for Bryant HVAC systems is much cheaper than repairing your equipment year after year.
Lower energy bills – Because your heating and cooling systems are well-oiled, cleaned, and inspected annually, they will operate as efficiently as the day they were installed.
Did you know that Bryant requires annual maintenance to be performed on their residential HVAC systems in order to uphold their warranty? Although it's highly unlikely, we would hate to see your system fail and its replacement not be covered under a valid warranty.
Call us to schedule maintenance and uphold your Bryant HVAC warranty—(240) 233-8498.
Bryant HVAC Maintenance Agreements
As we listed above, having your system inspected annually is important to keeping your home at a comfortable temperature and maximize the efficiency of your systems. Because of this, we offer our Prime Maintenance Membership for all Bryant HVAC systems.
As a valued member of our maintenance plan, you'll receive:
Priority service
Seasonal tune-ups (semi-annually)
20% discount on all HVAC repairs
10% discount on electrical repairs
Reduced service fee
Monthly newsletter
Extreme weather preparedness alerts
Contact us to sign up for our Prime Maintenance Membership or give us a call to schedule a maintenance appointment.
Most Nationally Awarded Bryant Dealer In the U.S.
In 2013, GAC Services was named the Bryant® Dealer of the Year in the U.S. What makes a Bryant Factory Authorized Dealer unique? As a Bryant Factory Authorized Dealer, we meet and exceed Bryant's standards for superior skills and service, and we offer a 100% satisfaction guarantee on all Bryant products and service. We install, repair, inspect, and service all Bryant heating and cooling products, including:
Hybrid Heating Systems
Packaged Units
Humidifiers & Dehumidifiers
And much, much more!
Our technicians only use Bryant Factory Authorized Parts when we repair your Bryant HVAC system, so you can rest assured your heating and cooling system is of the best quality and always operating at peak efficiency.
Our Other Bryant HVAC Services
We don't just inspect Bryant HVAC systems, we also offer:
Schedule Your Maintenance Appointment
So what are you waiting for? Give us a call or fill out a contact form on the right to schedule Bryant HVAC maintenance in Maryland.
Join GAC's Prime Maintenance Membership
High-performance seasonal tune-ups
20% discount on heating and cooling services
10% off electrical repairs
Emergency service
Reduced diagnostic fee
And more!
Financing Options Available
At GAC, we understand how important a functioning HVAC system is for your home. This is why we offer flexible financing options to help you take care of your new HVAC purchase, so you can get back to taking care of what matters most to you.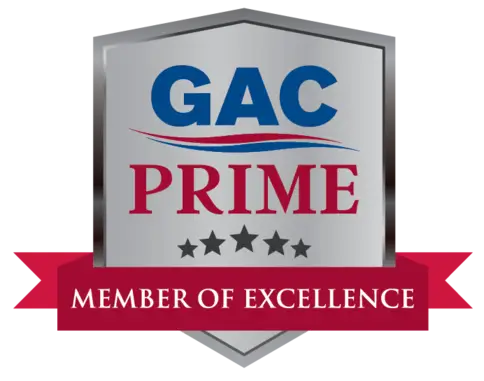 A well-maintained HVAC system can save you from having to invest in costly repairs down the road. Learn more about the priority maintenance services offered by GAC Services.