As a homeowner, one of the toughest decisions you'll have to make about your air conditioner is when it's time for a new unit. Although a new air conditioner can be a big investment, so can the costs of continuing to repair and operate an old, inefficient unit. So how are you supposed to know when it's time to replace your air conditioner? The six tell-tale signs we've listed below are sure to help you make your decision.
Signs It's Time to Replace Your Air Conditioner:
Your system is more than 10 years old. In general, you can expect a well-maintained air conditioner to last about 15 years. However, if you're in need of expensive repairs and your air conditioner is more than 10 years old, it will often make more sense to replace it. This is especially true when you consider the advancements in efficiency, we've seen with air conditioners in the recent decade.
Your home isn't comfortable. Do you have a hard time keeping your home cool? This could be the sign of an aging air conditioner or even an incorrectly sized system. You may also notice that some of your rooms are too hot while others are too cold. While these may be caused by other problems, they are often caused by an overworked air conditioning unit. Regardless of the cause, you want your air conditioner to do its job. If it's not going to keep your home cool, you'll want to replace it with a unit that will.
Air conditioner is inefficient. If your air conditioner has a low SEER rating, it can cost you a lot of money to run. SEER stands for "Seasonal Energy Efficiency Ratio,". A SEER rating is the ratio of the cooling output of an air conditioner over a typical cooling season, divided by the energy it consumed in Watt-Hours. Currently, in Maryland, newly manufactured air conditioners must have a SEER rating of at least 14. If your air conditioners SEER rating is below 14, you can cut your energy costs by replacing it with a newer, more efficient system. New energy efficient air conditioners have a SEER rating ranging from 14-20.
Your energy bills are too high. Air conditioners become less efficient the older they get and are the biggest energy hog in your home. This is because they become dirty and their parts start to break or wear down, both of which make the air conditioner work harder every time it runs. All of this leads to a significant increase in your energy bills. With new advances in technology, air conditioners are created to be more efficient. If you're looking for a way to cut energy costs, investing in a new air conditioner would help.
You are facing expensive repairs and experience frequent breakdowns. Does it seem like your air conditioner is constantly breaking down? Any time you are faced with an expensive repair on an older system, you'll want to weigh the costs of the repair against the costs of a new unit. If the cost of the repair would cover a large part of a new system, and especially if your air conditioner is showing any of the other signs in this list, it will most likely make more financial sense to replace it.
You have humidity problems. One of the jobs of your air conditioner is to regulate the humidity in your house, as well as the temperature. Homes with old air conditioners often feel too muggy in the summer and too dry in the winter. This will make it hard to feel comfortable in your home, and may lead to other problems as well. Too much moisture in the air can lead to mold and water damage and too dry air can cause your skin to dry out and feel itchy.
Your air conditioner uses R-22 Freon. Freon is being phased out by the federal government in order to conserve energy nationwide. As a result, the costs of Freon are rising exponentially. If your air conditioner uses Freon, you'll have to replace it eventually in order to switch over the new refrigerant (R410A). If you're having major problems with your air conditioner, especially if they involve the need for more Freon, it's probably a good time to replace your unit.
It boils down to Efficiency, Comfort, and Savings
When your air conditioning unit is running efficiently, you can enjoy a more comfortable home, and you can save money on your utility bills.
Contact GAC Services online to schedule a free estimate on a new system today, or call (240) 233-8498 to speak with a comfort consultant now!
Financing Options Available
At GAC, we understand how important a functioning HVAC system is for your home. This is why we offer flexible financing options to help you take care of your new HVAC purchase, so you can get back to taking care of what matters most to you.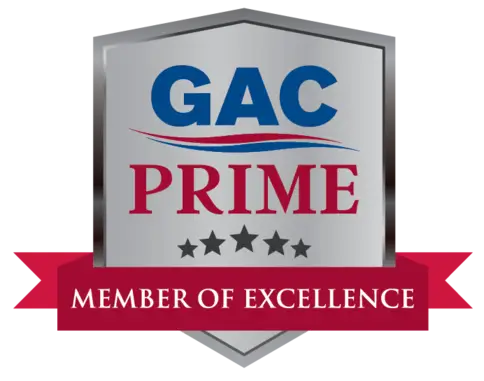 A well-maintained HVAC system can save you from having to invest in costly repairs down the road. Learn more about the priority maintenance services offered by GAC Services.