Fire Prevention Week is October 4-10, 2020!
This year's theme is "Serve up Fire Safety in the Kitchen." Kitchen fires are the leading cause of home fires, and unattended cooking fires are the leading cause of kitchen fires. With more people home due to the pandemic, everyone is cooking more! One ingredient you need every time you cook is safety.
Fire is fast, dark, and hot. You only have 1 to 3 minutes to escape most fires, so you must be prepared to leave quickly. Fires are preventable. Take some time during Fire Prevention Week to learn how to serve up fire safety in the kitchen.
Stay in the kitchen when cooking. Never leave cooking unattended.
Wear tight-fitting clothing when cooking. Loose-fitting clothing can easily catch fire.
Keep pot handles facing inward so pans can't get knocked to the floor.
Teach children to stay 3-feet away from the stove.
Put a lid on stovetop fires. Keep a pot lid handy when cooking to smother stovetop fires. Then turn off the stove.
Never use water or a fire extinguisher on a grease fire. Water and extinguishers can spread the fire. Put a lid on a stovetop fire.
Keep things that can burn (paper, potholders, towels, plastic bags) away from the stove.
For oven or microwave fires, keep the door closed, turn off the appliance and call the fire department.
If there is a fire, remember:
Leave the building immediately and call 9-1-1.
If your clothing catches fire, stop, drop, cover & roll to put out the flames.
Most fire victims are hurt trying to fight the fire. Leave firefighting to the professionals.
To keep your home safe from fire:
Make sure you have working smoke alarms.
Test your smoke and carbon monoxide alarms monthly. If the alarms have regular batteries, change them every time you change the clocks.
Unplugging Items from Overloaded Outlets or Circuits— Fires often start when too many things are plugged into a single outlet or circuit, overloading them.
Using Extension Cords Properly— Another frequent cause of fires is using extension cords, especially with appliances that generate heat like space heaters, irons, and toasters. Extension cords are designed for temporary use, but many people leave them in place permanently and forget about them. Cords can easily become pinched by furniture and, over time, lead to a fire.
Unplugging Appliances by Grasping the Plug— Do not pull by the cord.
Using Space Heaters Safely – Keep space heaters 3 feet away from drapes, furniture, or other things that can burn. Plug heaters directly into wall outlets and turn them off when you leave the room.
Using Light Bulbs of the Correct Wattage in Lamps and Fixtures— Bulbs whose wattage is too high can overheat the fixture or wiring, which can cause an electrical fire. Switching to LED lights can provide the same amount of light at a lower wattage.
Hiring a Licensed Electrician — If you need to have electrical work done in your home for any reason, hire a licensed professional who knows the code.
You can help prevent electrical fires at home simply by using your home's electrical system properly. Look around for electrical hazards in your home and correct them. Certain items can expose you and your family to the risk of fire.
In addition to using appliances and outlets safely, every Maryland resident should take steps to keep the electrical system in their home in good working order and learn the warning signs of an electrical fire or faulty electrical system.
Contact our licensed electricians to review your home's electrical system with a Home Safety Evaluation at (240) 233-8498
Small upgrades and safety checks can prevent larger problems!
Financing Options Available
At GAC, we understand how important a functioning HVAC system is for your home. This is why we offer flexible financing options to help you take care of your new HVAC purchase, so you can get back to taking care of what matters most to you.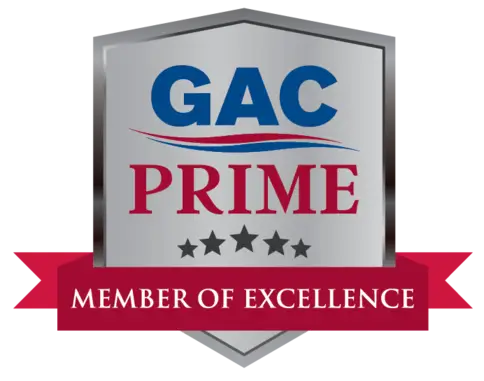 A well-maintained HVAC system can save you from having to invest in costly repairs down the road. Learn more about the priority maintenance services offered by GAC Services.