One of the greatest benefits of driving an electric vehicle is the ability to recharge it at home, while you are relaxing or sleeping. This helps you avoid hectic trips to the gas station—and all the extras you may buy while you are there. Though you can charge an electric vehicle from any standard outlet with the proper adapters, for the best performance and faster charges, it is well worth upgrading to a dedicated EV charging station.
At GAC Services, we have found that many new EV owners have questions about EV charging stations and the installation process. Here are answers to some of the most common questions we receive:
Why Do I Need a Level 2 EV Charging Station?
Many electric vehicles offer a 110-volt charging option that works with any standard outlet, but with the huge capacity of the batteries in a typical EV, the charging process would take far too long to be convenient. This method works well for remote locations where a 110-volt outlet is the only option. A dedicated Level 2 charging station ups the voltage to 220, while increasing the current to 30 or 40 amps. This allows the EV to charge 5 to 7 times faster than with a 110-volt outlet at 15 or 20 amps.
What Connector Does the EV Station Need?
Most electric vehicles require an EV charging station with an SAE J1772 connector. The notable exception is Tesla, though their cars include an adapter to use EV charging stations equipped with the SAE J1772 connector.
Do I Need a Garage to Install an EV Charging Station?
No. EV charging stations are available that are safe to mount outside, using weatherproof electrical boxes, cables, and connectors. Of course, a garage offers more security for the EV charging station and the electric vehicle itself.
How Much Power Do I Need for a Level 2 Charger?
Most hybrid and electric vehicles made today will work well on a 30 amp Level 2 EV charging station, but installing a 40 amp Level 2 charger will give you plenty of current for higher-powered electric vehicles in the future, without costing too much more up-front.
What Size Breaker Will I Need for an EV Charging Station?
If you are installing a 30-amp EV charging station, you will need a 40-amp breaker and wiring. A 40-amp EV charging station will require a 50-amp breaker and wiring, ensuring there is a decent margin of safety to avoid overloading the circuit. If your panel does not have the required space or your electrical service does not have the current capacity for the charger, a service upgrade may be required.
What Kind of Cabling is Needed to Install the EV Charging Station?
A 30-amp charger will require copper 8-2 cable with a NEMA 6-50 plug. A 40-amp charger will require a NEMA 14-50 plug with either copper 6-3 cable or aluminum 4-3 cable. Our electricians at GAC Services will select the best cabling for your needs.
How Long Should the Charging Cable Be?
Ideally, the charging cable should be at least 18 feet to reach the charging port on your EV, whether it is parked towards the charger, away from it, or just outside the garage.
EV Charging Station Installations in Maryland
An EV charging station must be installed by a licensed electrician. At GAC Services, we offer EV charging station installations throughout Montgomery County, Howard County, and Frederick County, Maryland.
Call (240) 233-8498 or contact us online to schedule an EV charger installation in Maryland!
Financing Options Available
At GAC, we understand how important a functioning HVAC system is for your home. This is why we offer flexible financing options to help you take care of your new HVAC purchase, so you can get back to taking care of what matters most to you.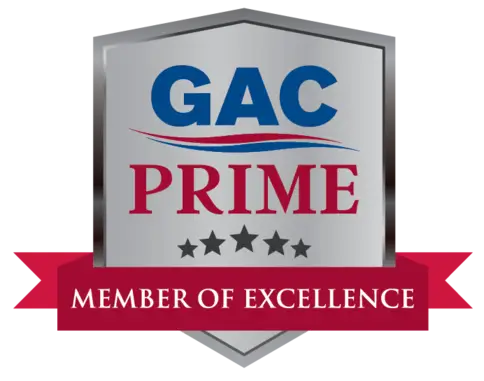 A well-maintained HVAC system can save you from having to invest in costly repairs down the road. Learn more about the priority maintenance services offered by GAC Services.