A somewhat recent addition to gas furnace systems, your igniter essentially performs the same function an older pilot light would. Igniters utilize electricity in lieu of a pilot flame, safely and quickly igniting gas when your furnace operates. These newer igniter systems have been a considerable boon to homeowners, cutting down on frustrating pilot malfunctions and cramped attempts at relighting.
However, as great as a furnace igniter is, they're not immune to damage, and are in fact one of the most commonly replaced components our experts handle. Are you having trouble with your gas furnace igniter in Maryland? Trust the certified and licensed HVAC professionals at GAC Services to provide the fast, effective repair services you need!
Need repair or replacement solutions in the Montgomery County, Frederick County, or Howard County area that are guaranteed to get the job done, and done right? Contact GAC today!
Signs You Need Furnace Igniter Repair Services
Many issues can cause igniter trouble, and they range from the odd to the mundane. Luckily, each sign is fairly unique, and our experts have all of the experience and skill needed to bring you the quality solutions you deserve.
Keep an eye out for these common igniter failure signs:
Your gas furnace isn't working after an outage. Power outages and power surges can do serious damage to many appliances and electric tools throughout the home. And, being an electrical component, your igniter is no different! If you've had a sudden outage or surge and your furnace is no longer responding, there's a good chance your igniter burned out during your power complications.
Your igniter suddenly fails. If your furnace dies suddenly, and refuses to resume operation, there is a very good chance that the igniter has simply worn out. Igniters don't tend to live as long as the furnace itself, and you should generally expect to need a replacement within a few years of a fresh installation.
Your furnace kicks off before reaching appropriate temperatures. Everything was working just fine, but then your furnace died outright and is no longer responding. If this is your current situation, we'd put good odds on an issue with your limit switch, a device that monitors the internal temperature of your furnace. This isn't actually the igniter fault, but the igniter will refuse to respond if the limit switch has activated, meaning you're going to need professional assistance.
Our Furnace Repair Process
Any time you're having an issue, or suspect an incoming problem with your furnace system, the experts at GAC would strongly suggest immediately contacting a certified professional. Catching furnace repair issues early on can save you a lot of time, money, stress, and it may even save you from a costly furnace replacement!
When you contact the experts at GAC, we dispatch a fully-trained, and highly skilled professional right away. Once we've arrived, your system will receive a total diagnostic inspection so we can be sure that we find and fix the right problem as fast and accurately as possible.
No matter the time or day, our experts are always available to bring you top-tier service, and quality solutions! If you need emergency repair services, be sure to reach out to the GAC team today!
Schedule Furnace Igniter Repair Services in Maryland
No matter the issue you may be having with your gas furnace or gas furnace igniter, our team can bring you fast, effective solutions that guarantee to restore your comfort right away. Contact us today to learn more, or to speak with one of our certified professionals!
The GAC Difference
"What do our customers want?" That's the question that's been driving the way we do business at GAC from the very beginning—back when you might have known us as Gaithersburg Air Conditioning & Heating!
While our name may have changed, the way we do business hasn't.
Up-front pricing. 100% satisfaction guarantee. On-time service. Factory trained and nationally certified technicians. Respect for your home.
These are just a few reasons why your neighbors love working with GAC. It is this commitment to excellence, along with our friendly and honest professionals that has helped us satisfy tens of thousands of customers throughout Maryland over the years. And it is this that we consider the GAC difference. Contact us for a free replacement estimate on a new heating system or to schedule service today. We're looking forward to serving you and hopefully making you a customer for life! 
Join GAC's Prime Maintenance Membership
High-performance seasonal tune-ups
20% discount on heating and cooling services
10% off electrical repairs
Emergency service
Reduced diagnostic fee
And more!
Financing Options Available
At GAC, we understand how important a functioning HVAC system is for your home. This is why we offer flexible financing options to help you take care of your new HVAC purchase, so you can get back to taking care of what matters most to you.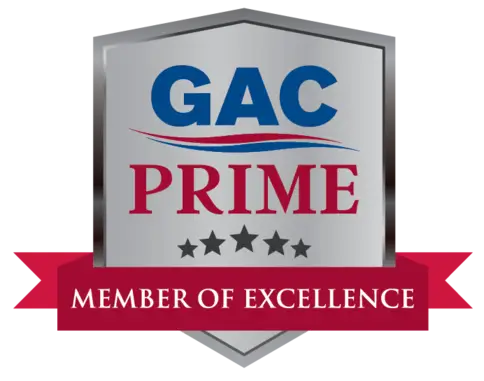 A well-maintained HVAC system can save you from having to invest in costly repairs down the road. Learn more about the priority maintenance services offered by GAC Services.