Modern furnace systems provide all of the comfort and efficiency a homeowner could ever want. They are strong, dependable, and are exceptional at keeping our Maryland winters at bay. But when you begin to take the system apart and really look deep, a furnace is essentially a collection of components and connections all working in-tandem to perform a heating function. And each and every component within the system is vulnerable to unique issues and repair concerns.
Having issues with your furnace system's blower fan? The certified team at GAC Services has the answers and services you need! Our team has been providing homeowners with top-tier repair and replacement solutions for years, and we can guarantee a fast, effective solution to suit your every need.
Contact the professionals at GAC today to get fast, effective repairs services that are guaranteed to restore your comfort in the Montgomery County, Frederick County, and Howard County areas!
Signs You May Need to Replace Your Blower Fan
First off, let's get a bit more specific. When talking about a blower fan, someone could be referencing one of two things. Most often, we're actually talking about your blower motor, the component responsible for governing the movement of air within your furnace system. You may also be referring to the fan itself as well, which is far less common, as the fan is a simple part that doesn't encounter much in the way of issues on its own.
So what kind of problems can a blower fan assembly encounter? Let's go over the most common issues you may spot:
Your furnace is running, but your home remains cool or cold. This is one of the clearest, and often the first and most common problem you can encounter with a blower assembly malfunction. What's happening here is that your furnace is still operating and generating warmth, but the blower is not circulating the air, and most probably has ceased functioning or has overheated.
Odd sounds within your furnace system. A damaged or malfunctioning blower will often generate a lot of loud, grating sound. This could be squeaking and squealing from the belt located in the system, or it may be a louder, more insidious clunk or bang. No matter the sound or source, you'll need professional furnace repair immediately for this, otherwise you might be looking at a total furnace replacement in the near future!
Fan damage. The belt in your fan assembly is quite similar to one you may find in your vehicle; and similarly it can begin to age or wear out, producing cracks and damage on the fan belt. Your furnace can often continue to function if this is your problem, but if you leave it alone, you'll soon wind up with a total furnace breakdown.
Our Furnace Repair Services in Maryland
If you suspect any issues with your furnace system, our experts would urge you to contact us right away! Catching issues early is the best way to preserve your comfort, and reduce the risk of further damage to your furnace system.
When you contact GAC for furnace repair, we'll have a fully-trained and seasoned HVAC professional on the scene as soon as possible. And once we're there, our expert will perform a complete and comprehensive analysis of your furnace system. This way we can make absolutely certain that we're bringing you the services and repairs you need in a timely and efficient manner.
Need a repair service that will never disappoint, and always puts your needs first? Contact the experts at GAC today to set your appointment!
The GAC Difference
"What do our customers want?" That's the question that's been driving the way we do business at GAC from the very beginning—back when you might have known us as Gaithersburg Air Conditioning & Heating!
While our name may have changed, the way we do business hasn't.
Up-front pricing. 100% satisfaction guarantee. On-time service. Factory trained and nationally certified technicians. Respect for your home.
These are just a few reasons why your neighbors love working with GAC. It is this commitment to excellence, along with our friendly and honest professionals that has helped us satisfy tens of thousands of customers throughout Maryland over the years. And it is this that we consider the GAC difference.
Contact us for a free replacement estimate on a new heating system or to schedule service today.
We're looking forward to serving you and hopefully making you a customer for life!
Join GAC's Prime Maintenance Membership
High-performance seasonal tune-ups
20% discount on heating and cooling services
10% off electrical repairs
Emergency service
Reduced diagnostic fee
And more!
Financing Options Available
At GAC, we understand how important a functioning HVAC system is for your home. This is why we offer flexible financing options to help you take care of your new HVAC purchase, so you can get back to taking care of what matters most to you.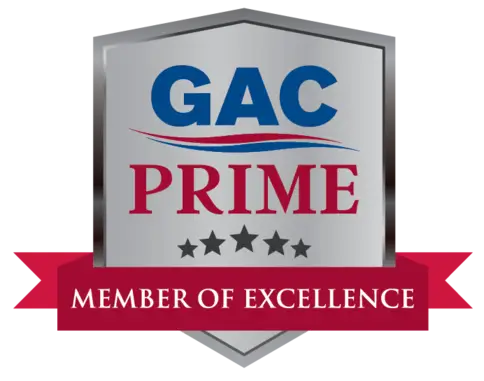 A well-maintained HVAC system can save you from having to invest in costly repairs down the road. Learn more about the priority maintenance services offered by GAC Services.