Your Local Montgomery, Frederick, Howard County and Carroll County HVAC Contractors Since 1970
Whether you need a simple furnace repair or want to replace an older, inefficient model, when you need solutions for keeping your home in Maryland warm and comfortable, trust the experts at GAC Services! Our factory-trained and nationally certified technicians are armed with the best products and can help you identify the most affordable and energy-efficient furnace to heat your home.
We offer the following furnace services to our neighbors in Maryland (including our home base of Gaithersburg):
When you're ready to experience the GAC difference and our award-winning service, contact one of our friendly professionals to schedule your furnace repair or request a free estimate on a new furnace replacement today. We're looking forward to serving you and hopefully making you a customer for life! We provide furnace services throughout Montgomery County, Frederick County, and Howard County, and we would love to welcome you to our family of happy customers!
Furnace Repair
Coming home to a broken furnace is never a welcoming situation, especially during the cold winter months in Maryland. Below-freezing temperatures can make for a very uncomfortable home environment for family, friends, and even pets. At GAC Services, we repair gas, electric, and propane furnaces throughout Gaithersburg, Frederick, and the surrounding areas.
If your furnace breaks down in the middle of winter, we offer emergency furnace repair services in Maryland so you won't be left in the cold! Whether your furnace isn't producing heat, the heating cycles on and off too frequently, the blower fan needs a replacement, your igniter isn't working, your thermocouple is acting up, or your pilot light keeps going out, there's nothing we haven't seen in our 44 years of service.
All of our service vehicles are stocked with the most common furnace repair parts, so our technicians have what they need on hand when they arrive at your home.
Furnace Installation & Replacement
Most furnaces will last 10-12 years with proper maintenance. But if you're looking to replace your old, aging system, GAC is ready to help. We install the most advanced products designed to save you money while keeping you comfortable, whether you're looking for a gas furnace, propane furnace, or variable-speed furnace (for ultimate efficiency!).
When you choose GAC for furnace installation in Maryland, we'll help you choose the right system for your needs—based on your square footage, lifestyle habits, and more. At GAC Services, we provide FREE estimates for new equipment installations, including a furnace installation. So if you need to install a new furnace in your Maryland home, we can provide a professional and affordable heating solution.
Want to go to the top of our service list if and when your furnace breaks down? Sign up for our Prime Maintenance agreement to get priority service and 20% off repairs. You'll thank us later!
In addition to our free estimates for furnace installation, we offer you the GAC difference—the cornerstone of our heating services. We promise you upfront pricing, on-time service, and respect for your home.
Furnace Maintenance
It's important that your home's heating system is prepared to handle extreme weather conditions. You wouldn't expect your car to perform properly without scheduling regular tune-ups, would you? Well, it's the same with your furnace! If you expect your unit to properly heat your home, you have to schedule regular maintenance appointments to keep it running smoothly.
There are many advantages to scheduling annual furnace maintenance. Here are just a few benefits of having your furnace inspected regularly:
Improved indoor air quality
Fewer repairs
Reduced repair costs
Improved energy efficiency
Improved airflow
And more!
When it's time to schedule an annual furnace tune-up and maintenance, be sure to contact your friendly neighborhood HVAC professionals at GAC Services.
Schedule Furnace Services in Montgomery County, Frederick County, or Howard County
Whether you're looking for furnace installation or replacement services, your unit is in need of repair, or you need to schedule your annual tune-up, GAC Services is here to help.
To schedule furnace services in your Maryland home, give us a call at (240) 233-8498 or contact us online now!
Furnace Frequently Asked Questions
[bc_accordion] [bc_card title="How long does a typical furnace last?"]
A furnace's life expectancy varies depending on where you live. For homeowners in Maryland, your furnace can last between 15 and 20 years. Furnaces last longer when properly maintained.
[/bc_card] [bc_card title="What can I do to improve the efficiency of my current furnace?"]
Regular tune-ups and maintenance checks will help improve your furnace's efficiency.
[/bc_card] [bc_card title="Should I try to keep my furnace from running too much?"]
It is beneficial to turn your thermostat down when you leave your home for longer periods of time. Lowering the temperature by just a few degrees is better than a drastic drop in temperature.
[/bc_card] [bc_card title="How often do I need a furnace tune-up?"]
At GAC Services, we recommend an AC tune-up in spring and a furnace tune-up every fall. Preventative HVAC maintenance really does pay for itself over time.
[/bc_card] [/bc_accordion]
The GAC Difference
Up-front pricing. 100% satisfaction guarantee. On-time service. Factory trained and nationally certified technicians. Respect for your home.
These are just a few reasons why your neighbors love working with GAC. It is this commitment to excellence, along with our friendly and honest professionals, that has helped us satisfy tens of thousands of customers throughout Maryland over the years. And it is this that we consider the GAC difference.
Contact us for a free replacement estimate on a new furnace or to schedule service today.
We're looking forward to serving you and hopefully making you a customer for life!
Join GAC's Prime Maintenance Membership
High-performance seasonal tune-ups
20% discount on heating and cooling services
10% off electrical repairs
Emergency service
Reduced diagnostic fee
And more!
Financing Options Available
At GAC, we understand how important a functioning HVAC system is for your home. This is why we offer flexible financing options to help you take care of your new HVAC purchase, so you can get back to taking care of what matters most to you.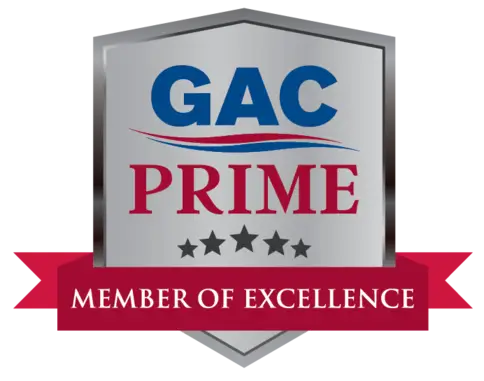 A well-maintained HVAC system can save you from having to invest in costly repairs down the road. Learn more about the priority maintenance services offered by GAC Services.