Call the Leading Electricians in Montgomery, Frederick & Howard Counties
Powering appliances safely and effectively has been a priority for homeowners for generations. But with new tools and machines coming out every single year—and many of those requiring very specific wiring and setups—the importance of professional appliance wiring has only grown. You need electricians with the up-to-date knowledge and tools necessary, and you preferably want ones that can do the job right the first time. For that and much more, you'll find the team at GAC Services to be absolutely ideal!
Our factory trained technicians and certified master electricians have been serving Montgomery, Frederick, and Howard Counties since 1970. By staying on top of all of the latest electrical technologies and installation techniques, we are uniquely equipped to provide for a wide range of needs. Whether the appliance you need is simple, or the latest in home tech, we're the electricians you can trust to do it all.
Looking for appliance wiring in Maryland? Contact GAC Services online now to get started, or dial (240) 233-8498 to speak to our electricians today!
Appliance Wiring in Gaithersburg, MD
When it comes to appliance wiring the job needs to be done with a high level of precision and skill. Failing to wire your new systems effectively can lead to considerable home damage, as well as a failure to stay within current electrical safety codes. That's why at GAC Services to strive to tackle your needs with thorough care and a high attention to detail. With us, you're certain to get a wiring service that you can trust.
Our wiring services always begin with an electrical assessment where we identify your current electrical systems in order to find the right setup to meet your needs. Sometimes a new appliance addition may stretch your home's electrical structure, and in these cases, we can make recommendations for and provide a panel heavy-up to ensure you have safe and adequate electrical access in your home.
Our Appliance Wiring Services
GAC Services offers a full range of appliance wiring services, including:
HVAC wiring
Refrigerator wiring
Outlet wiring
Oven and range wiring
Indoor wiring
Outdoor and security wiring
Dishwasher wiring
Garbage disposal wiring
Washer/dryer wiring
Pool, spa, and hot tub wiring
And more
Dedicated Circuit Installation in Maryland
In many cases, a high-draw appliance may require more than just an additional bit of wiring in order to have it operate effectively and safely. In these cases, dedicated circuits and additional outlets are your best course of action, and our teams are prepared to provide. We offer 120V and 240V dedicated circuit installation, ensuring you always have proper electrical access to meet all of your needs.
Contact GAC Services for Electricians in Montgomery, Howard & Frederick Counties, MD!
If you're looking for electricians that boast a higher degree of professionalism, knowledge, and experts that strive for ideal solutions in every task, no matter the size, then you're in the right place. With our clear-cut pricing and 100% service satisfaction guarantee, we're the name you need to know for quality electrical service in Maryland.
Contact GAC Services online now to schedule appliance wiring in Gaithersburg and the surrounding areas!
Join GAC's Prime Maintenance Membership
High-performance seasonal tune-ups
20% discount on heating and cooling services
10% off electrical repairs
Emergency service
Reduced diagnostic fee
And more!
Financing Options Available
At GAC, we understand how important a functioning HVAC system is for your home. This is why we offer flexible financing options to help you take care of your new HVAC purchase, so you can get back to taking care of what matters most to you.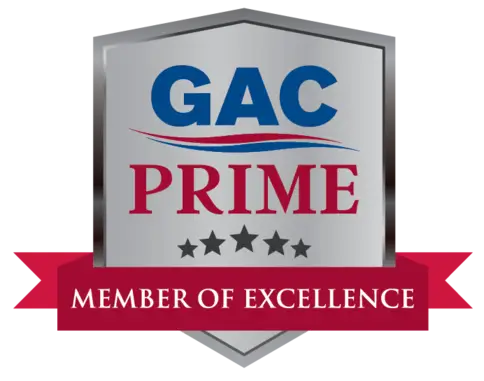 A well-maintained HVAC system can save you from having to invest in costly repairs down the road. Learn more about the priority maintenance services offered by GAC Services.