AC Installation Services in Maryland
Are you asking, "How much does it cost to install air conditioning?" GAC Services has the answer.
Most people do not realize how important air conditioning is until it's not available anymore. Air conditioners bring your Maryland home indoor comfort – especially during the summer months.
Air conditioners are usually installed by HVAC specialists like our team at GAC Services. The average cost of installing air conditioning is $1,000-$3,000. For a new ductless air conditioning system that covers about 2,000 square feet, homeowners can expect to pay an average of $2,500.
Cost Factors of AC Installations
There are several factors that determine how much your air conditioning installation will cost. Some air conditioning systems only require installation for the AC unit itself. However, central air conditioning will require ductwork installation if your home doesn't already have ductwork installed.
The ductwork includes the tubes that run throughout your home and are connected to your HVAC unit. These tubes carry the cooled air from your unit to the house. The ductwork installation is the main reason why central air conditioning is the most expensive AC installation services. The ductwork installation adds an average of $1,000 to $5,000 to the cost.
Another factor to consider is the square footage of your home that needs to be cooled. The larger the space, the more powerful your air conditioning unit will need to be. And the more powerful the AC unit, the more expensive the option will be.
Learn More About Our AC Installation Services
Want to learn more about our air conditioning installation services in Maryland?
GAC Services has been installing air conditioners throughout Montgomery and Frederick counties, including Gaithersburg and Frederick, since 1970. Our HVAC technicians will work with you to determine the best make and model air conditioner for your home and work diligently through the installation process to ensure the installation is completed on time and on budget.
Let us show you why we put the "AC" in GAC! Contact our team online or call us at (240) 233-8498 today.
Join GAC's Prime Maintenance Membership
High-performance seasonal tune-ups
20% discount on heating and cooling services
10% off electrical repairs
Emergency service
Reduced diagnostic fee
And more!
Financing Options Available
At GAC, we understand how important a functioning HVAC system is for your home. This is why we offer flexible financing options to help you take care of your new HVAC purchase, so you can get back to taking care of what matters most to you.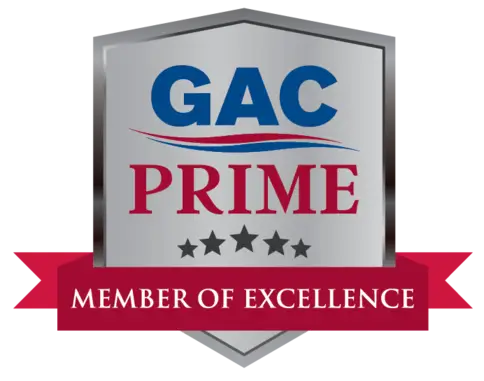 A well-maintained HVAC system can save you from having to invest in costly repairs down the road. Learn more about the priority maintenance services offered by GAC Services.