Spring is here and the hot, humid days of a Maryland summer are rapidly approaching. Soon, homes will be cranking up the air conditioning after months of inactivity.
Unfortunately, many will find that lack of proper maintenance has put their cooling system out of action just when they need it most. We know because at GAC Services it's our busiest time of year for emergency service calls.
Maintenance Plans Eliminate the Worry
We also know that many of these emergency service calls could have been prevented with regular maintenance to a home's cooling system. An air conditioner inspection and tune-up by a GAC professional can prevent small problems from becoming big ones.
That's why at GAC Services we offer an exceptional and affordable maintenance plan. When temperatures soar, our goal is to cool things down for you and eliminate the worry about your air conditioning.
Prime Maintenance Membership- Worry-Free and Low-Cost
Your home's HVAC (heating, ventilation and air conditioning) system is often overlooked. You set the thermostat to the desired temperature and walk away.
Many forget that it is an intricately balanced system involving multiple components. Like any complex system, it must be maintained to ensure that it functions when you need it, every time.
The Benefits of Regular Maintenance
A GAC Maintenance Plan will ensure that your air conditioner is working at peak efficiency every time you need it. Here are some of the benefits you receive from our Prime Maintenance Membership:
Extends the life of your HVAC system
Fewer breakdowns
Improved energy efficiency
Increased comfort in your home
Reduced repair costs
Manufacturer Warranties remain valid with certified service from GAC
Included in Your GAC Services Prime Maintenance Membership
Maintenance agreements are not all the same. At GAC we take pride in providing a comprehensive HVAC maintenance plan that is second to none. When you enroll in our Prime Maintenance Membership, we will:
Inspect your system including:

Blower
Coils
Compressor
Condenser
Evaporator
Thermostat

Lubricate and tighten parts and connections
Clean or replace your air filter
Check for refrigerant leaks
Check for fluid leakage indoors
Notify you of any components that require replacement
There is more! As a GAC Prime Maintenance customer, your calls receive priority service. If you ever have a problem, you move to the top of the list, without waiting. Even better, you'll receive 20% off the cost of the repairs.
Complete HVAC Maintenance Available
Your HVAC system is more than your air conditioner. The Peak Performance Agreement allows you to add your heating, humidification, and air cleaning systems to your agreement, with the same benefits.
Beat the Summer Rush – Sign Up for Prime Maintenance Membership Today
Spring is the perfect time to beat the summer rush. Let us show you how we can save you money on air conditioning maintenance and eliminate the worries about an aging system that may have been neglected.
Our factory-trained and nationally-certified HVAC professionals will ensure that you stay cool as the temperatures rise. If there is ever a problem, your call becomes our priority. That's what Prime Maintenance is all about.
Let us cool your worries about your HVAC system. Give us a call at (240) 233-8498 or Contact us online today!
Financing Options Available
At GAC, we understand how important a functioning HVAC system is for your home. This is why we offer flexible financing options to help you take care of your new HVAC purchase, so you can get back to taking care of what matters most to you.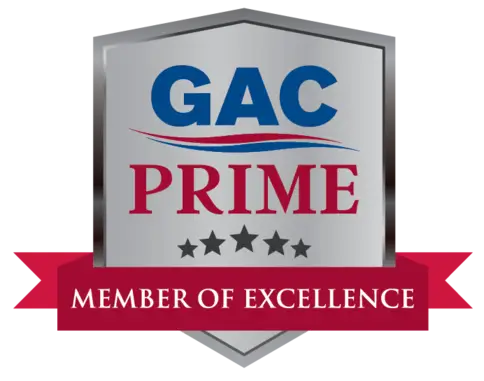 A well-maintained HVAC system can save you from having to invest in costly repairs down the road. Learn more about the priority maintenance services offered by GAC Services.