Are you prepared if your cooling or heating system malfunctions? Do you have your HVAC system inspected on a regular basis? If not, you could be looking at a costly investment if your HVAC system fails, not to mention the inconvenience of being without AC or heat until it gets fixed!
Routine maintenance is essential to making sure your HVAC system functions as it should—no matter the season. The HVAC experts at GAC Services offers affordable maintenance contracts that will make sure you won't have to suffer through the inconvenience of a broken cooling or Heating unit.
GAC Services offers convenient, affordable maintenance plans. Learn more about our HVAC maintenance contracts in Frederick and Montgomery County.
Benefits of HVAC Maintenance
Your HVAC system uses a lot of power. And if it's not properly maintained, it will lose efficiency, costing you money on your power bills. And that's not even counting the money you'll have to spend if your HVAC system breaks down! It's recommended that your HVAC system be serviced at least twice a year—once prior to summer, and once prior to winter.
When you choose the professionals at GAC Services, we will:
Check filters, coils, and coil fins. These parts of the system are essential to the efficiency of your HVAC system. Over time, these parts will get dirty or warped, causing your system to fail. The technicians at GAC Services can replace, clean, and repair these parts to make sure they're functioning as efficiently as possible.
Check for the correct amount of refrigerant. Not having the right amount of refrigerant in your AC system is one of the most common issues we see. Our professionals will make sure the optimal amount is in your HVAC system, and will check for any leaks.
Oil motors and belts. Keeping your motor lubed properly is essential to the long-term health of your HVAC system. Like a car, keeping your HVAC system properly lubed will keep it running efficiently for years.
HVAC Maintenance Plans in Montgomery and Frederick County
GAC Services offers affordable maintenance plans in the Frederick and Montgomery County area. When you choose our maintenance program, you will receive:
Priority service. Your calls automatically move to the top of the list.
Seasonal tune-up. Twice a year, we will come to your home or business and tune-up your system for maximum efficiency. This will reduce the likelihood of a breakdown during the cold of winter or heat of summer.
20 percent off repairs. In the event you do have a breakdown, GAC Services will offer you 20 percent off of the cost of the repair.
To learn more about our HVAC maintenance services and plans, contact the experts at GAC Services today!
Join GAC's Prime Maintenance Membership
High-performance seasonal tune-ups
20% discount on heating and cooling services
10% off electrical repairs
Emergency service
Reduced diagnostic fee
And more!
Financing Options Available
At GAC, we understand how important a functioning HVAC system is for your home. This is why we offer flexible financing options to help you take care of your new HVAC purchase, so you can get back to taking care of what matters most to you.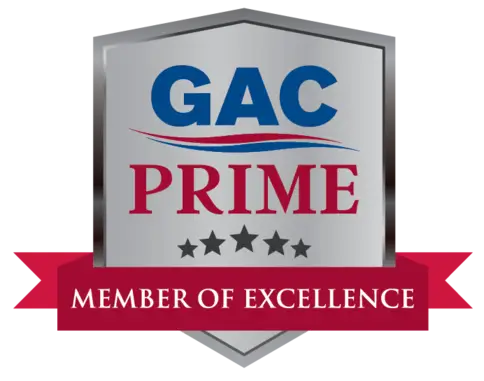 A well-maintained HVAC system can save you from having to invest in costly repairs down the road. Learn more about the priority maintenance services offered by GAC Services.