We Repair Bryant Furnaces, Air Conditioners & Heat Pumps
GAC Services is Maryland's trusted contractor repairing Bryant HVAC systems in Maryland. Our heating and cooling professionals are industry trained and factory certified to repair your Bryant HVAC system. No matter if you have a central air conditioner, furnace, or heat pump, we can fix it all!
If you own a Bryant HVAC system and are experiencing trouble, give us a call. We'll send a technician out as soon as possible to diagnose and repair your system. Click here to schedule an appointment!
We Only Use Bryant® Factory Authorized Parts
We are a Bryant® Factory Authorized Dealer. As such, we have a duty to our residential customers to uphold the Bryant standard of quality service and top-notch repairs. Not only do we repair Bryant HVAC systems in Maryland, but we only use Bryant Factory Authorized Parts, ensuring your system runs at peak performance levels at all times.
Common Signs Your Bryant Furnace Needs Repair
If you notice any of the signs or symptoms below, it's time to schedule a repair for your Bryant furnace:
Your furnace's pilot light is no longer lit, or is yellow/orange in color
Your furnace won't stay on
Your furnace won't heat
You notice inconsistent temperatures from room-to-room
Your furnace makes a loud banging noise
You turn up your thermostat, but nothing happens
Your utility bills have increased tremendously
---
---
Common Signs Your Bryant Air Conditioner Needs Repair
If you're experiencing any of the following symptoms, it may be time to call GAC services for Bryant air conditioner repairs:
Your AC is not cooling
Your AC keeps freezing up
You notice inconsistent temperatures from registers
Your air conditioner won't cycle on or off
Your air conditioner cycles on, then shuts off quickly
Your air conditioner constantly trips a breaker
Your electricity bills have skyrocketed
Common Signs Your Bryant Heat Pump Needs Repair
Heat pumps both heat and cool your home, but may break down from time to time. Give us a call if you own a Bryant heat pump and are experiencing any of the following warning signs:
You notice uneven heating or cooling
Your heat pump constantly trips a breaker
Your heat pump causes puddles to form in your yard
Your heat pump is making loud sounds
Your heat pump is freezing up
Your heat pump won't change modes
Your electricity bills increased significantly
Most Nationally Awarded Bryant Dealer in the U.S.
In 2013, GAC Services was named the Bryant® Dealer of the Year in the U.S. What makes a Bryant Factory Authorized Dealer unique? As a Bryant Factory Authorized Dealer, we meet and exceed Bryant's standards for superior skills and service, and we offer a 100% satisfaction guarantee on all Bryant products and service.
And did we mention that we've won the most Bryant awards of any HVAC contractor in the entire county?
Call GAC Services to Repair Your Bryant HVAC System
If you're in need of HVAC repairs in Maryland and own a Bryant heating or cooling system, give us a call or contact us online. We'll restore life into your Bryant system in no time!
Join GAC's Prime Maintenance Membership
High-performance seasonal tune-ups
20% discount on heating and cooling services
10% off electrical repairs
Emergency service
Reduced diagnostic fee
And more!
Financing Options Available
At GAC, we understand how important a functioning HVAC system is for your home. This is why we offer flexible financing options to help you take care of your new HVAC purchase, so you can get back to taking care of what matters most to you.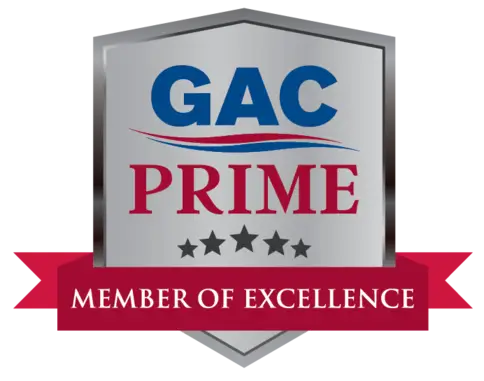 A well-maintained HVAC system can save you from having to invest in costly repairs down the road. Learn more about the priority maintenance services offered by GAC Services.