GAC Services Prime Membership Maintenance Plan Terms & Conditions
Parties and Terms – GAC Services ("GAC", "GAC Services" or the "Company") shall include GAC and the individuals performing the work. "Customer" refers to the title owner, person or business entity ordering the work to be done by GAC. If Customer is acting on behalf of another, Customer represents and warrants that it is the duly authorized agent of said party. "Work" or "Covered Equipment" means the specific service to be performed by GAC as set forth herein or in any GAC proposal contemplated herein, Customer's acceptance thereof, and these terms & conditions ("T&C") (collectively, the "Agreement").
General Scope of Agreement – Here is a summary of the conditions of GAC Prime Member Plan :


GAC will provide, a qualified technician to inspect your air conditioning and heating system for proper operation to ensure that it is running and operating efficiently for the cooling and heating season.
Any repairs deemed necessary upon inspection will be brought to the Customer's attention along with our recommendation. All repairs will be billed at regular company rates less a 20% discount.
Any service call placed by the Customer will receive priority service over our non-member customers, which generally results in same day service or within 36 hours of the call. GAC reserves the right to prioritize emergency service calls of its customers. If, during the term of your membership, you require an emergency or routine service call, you will be charged our service fee in order for us to mobilize a technician to your home and diagnose the problems associated with your system. Once our technician has found the problem, he or she will inform you as to what repair(s) might be needed and the associated costs of the repairs.
This Agreement covers only electrically operated units inside the equipment and does not cover external electrical, plumbing, ductwork, original ductwork design, equipment cabinets, sabotage, or damage caused by floods, acts of God or freezing.
Any adjustments or repairs made on the aforementioned HVAC equipment and systems by others without written pre-approval of GAC shall terminate GAC's obligations hereunder and no refund of money will be granted.
The Customer agrees to operate the HVAC equipment and systems according to the manufacturer's and our technician's recommendations, promptly notify us of any unusual operating conditions of the equipment and systems.
It is understood that emergency calls are scheduled before tune-ups even when tune-ups were set in advance. Tune-ups are limited during extreme temperatures when emergency breakdowns occur. Typically, May-August and November-February.
Membership starts once we receive full or partial payment for the Membership and will continue until the Customer cancels. The Equipment must be in good operating condition on the day the Agreement takes effect. The Company reserves the right to reject any Agreement if, on inspection by a technician, equipment is found to be in poor operating condition. No service will be rendered under this Agreement if the customer has a past due account with the Company.
Customers can obtain service under the Agreement by calling (301) 245-6613. Service will be scheduled during the Company's regular working hours Monday through Friday 7:00AM to 6:30PM, except holidays. Emergency service is available until 9:00PM throughout the week, on the weekends and on holidays at an additional cost.
This agreement is a 12 month agreement that is automatically renewable annually when paid with a credit card or other account and may be terminated by either party after the first 12 months without penalty. Agreements are paid monthly or annually and may be subject to additional service increases based on market conditions. Agreements are nontransferable in the event an Agreement is terminated. A refund will be prorated based on the work already performed. A $35 cancellation fee and any repair discounts provided will be deducted from the remaining balance. If you cancel before the first full year, you pre-authorize GAC to charge you for any repair discounts given in exchange for the Prime Member 1 year plan, in addition to the cancellation fee.
The Company will take all reasonable precautions to avoid injury to persons and damage to property, but we will not be liable for any damages unless caused by our gross negligence or willful misconduct. Due to the delicate nature of the services we provide, GAC takes reasonable precautions to eliminate and/or minimize damage to the home. Unfortunately, at times, nail pops, drywall fractures, trim cracks, scratches, holes, stains, dents, marks and other damage can occur even when the utmost care has been taken because of home structure, condition of equipment or working space. It is understood that GAC Services is not held liable for these types of damages. The Company will not be required to furnish, without extra cost, any items of material, labor or equipment recommended or required by insurance companies, governments agencies, home inspectors, or any other authorities.
Subject to the terms herein, this Agreement in no way constitutes a warranty on your pre-existing equipment or HVAC systems. The purpose of membership in our Prime Member program is to ensure your systems are working at their most efficient levels, help prevent problems and prolong the life expectancy of your HVAC systems. It is impossible for anyone to prevent all unforeseen problems associated with HVAC system operation.
Additional work ordered shall also be subject to these T&C.
Customer assumes sole responsibility for determining whether the quantity and the nature of the Work are adequate and sufficient for Customer's intended purpose.
Customer shall communicate these T&C to each third party to whom Customer transmits any part of GAC's Work. The ordering of work from GAC, or the reliance on any of GAC's Work, shall constitute acceptance of this Agreement, regardless of any prior or later contrary terms.

Limitation of Liability and Claims – The term "Company" shall include the above-named Company performing the Work and its particular divisions, subsidiaries, parents, partners, managers, agents, employees, members, attorneys, affiliates, successors and/or assigns. The Company will take all reasonable precautions to avoid injury to persons and damage to property, but shall not be liable for the operation of the Covered Equipment or for any injury or damage to person or property, except those arising or resulting directly from the gross negligence or willful misconduct of its employees, agents, contractors or subcontractors, if any. The maximum liability shall not exceed the Prime Member fee or service charge price paid by the Customer to GAC. GAC shall not be liable for any energy or fuel costs associated with the equipment operation or consequential or incidental damages of any nature such as Customer's loss of use of its facilities, loss of revenues, loss of anticipated profits, or the cost of replacement heat or air conditioning. Should GAC be found to have been grossly negligent or to have committed willful misconduct in the performance of its work, or to have made and breached any express warranty, representation, or contract term, Customer, all parties claiming through Customer, and all parties claiming to have in any way relied on GAC's work agree that no action or claim, whether in tort, contract or otherwise, may be brought against GAC more than one (1) year from the date the party knew or should have known of any claim the party may have, and further agree that in no event shall GAC be liable for any special, punitive, exemplary, indirect, consequential or incidental damages or for damages for lost profits, business interruption, revenue, use, or data. GAC shall also not be liable for expense in removing, replacing, or refinishing any part of the building structure. It shall not be liable for any loss or damage due to delays in furnishing labor or materials caused by reason of strikes or labor troubles affecting its employees or the employees of others, delays caused by priority or preference rating, orders or regulations established by any government or other authority having jurisdiction hereunder, by unusual delays in procuring supplies, by acts of God, war or terrorism, or for any other cause beyond its reasonable control.
Payment Terms – Customer will be billed monthly or annually, as agreed. This Agreement will be automatically renewed on an annual basis. GAC, in its sole discretion, may increase its rates on an annual basis without prior notice. Should a payment become thirty (30) days or more delinquent, GAC may stop all work under this Agreement without notice. A finance charge will be added to past due accounts at the rate of one and one-half percent (1½%) per month, or at the highest legal rate, whichever is less. Failure to make payment when due shall relieve GAC of the obligation of further performance of this Agreement. If you cancel before the first full year, you pre-authorize GAC to charge you for any repair discounts given in exchange for the Prime Member 1 year plan, in addition to the cancellation fee.
Warranty – All parts supplied by GAC shall be free of defects in design and workmanship. If any services or parts provided by the Company prove defective within the first year (12 months) following service or installation, the Company shall, at its option, either repair, replace or issue a credit for any such part or service unless the defect was caused by the Customer. The warranty relates only to the original repair and does not extend to all components of your system. GAC's sole obligation shall be to repair or replace defective materials or to properly re-perform any defective service. Except as expressly provided by this Agreement or as limited by law, GAC hereby expressly disclaims and negates any other representation or warranty, express or implied, relating to the services provided hereunder, including without limitation, any implied or express warranty of merchantability, fitness for a particular purpose, or conformity to models, samples or materials. GAC will transfer the benefit of any applicable manufacturer's warranty to Customer upon request. Any warranty claim for goods or equipment shall be made against the manufacturer only.
Attorneys' and Experts' Fees and Costs – In the event of a dispute regarding this Agreement or the Work contemplated herein and in conjunction with an award of fees contemplated under the ADR provision above, GAC shall be entitled to be paid by the Customer all of its reasonable attorneys' and experts' fees and costs, however incurred and in whatever forum or proceeding incurred, including but not limited to judicial, arbitral, and/or administrative.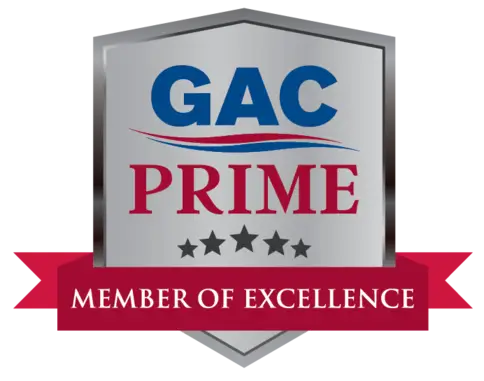 Join GAC's Prime Maintenance Membership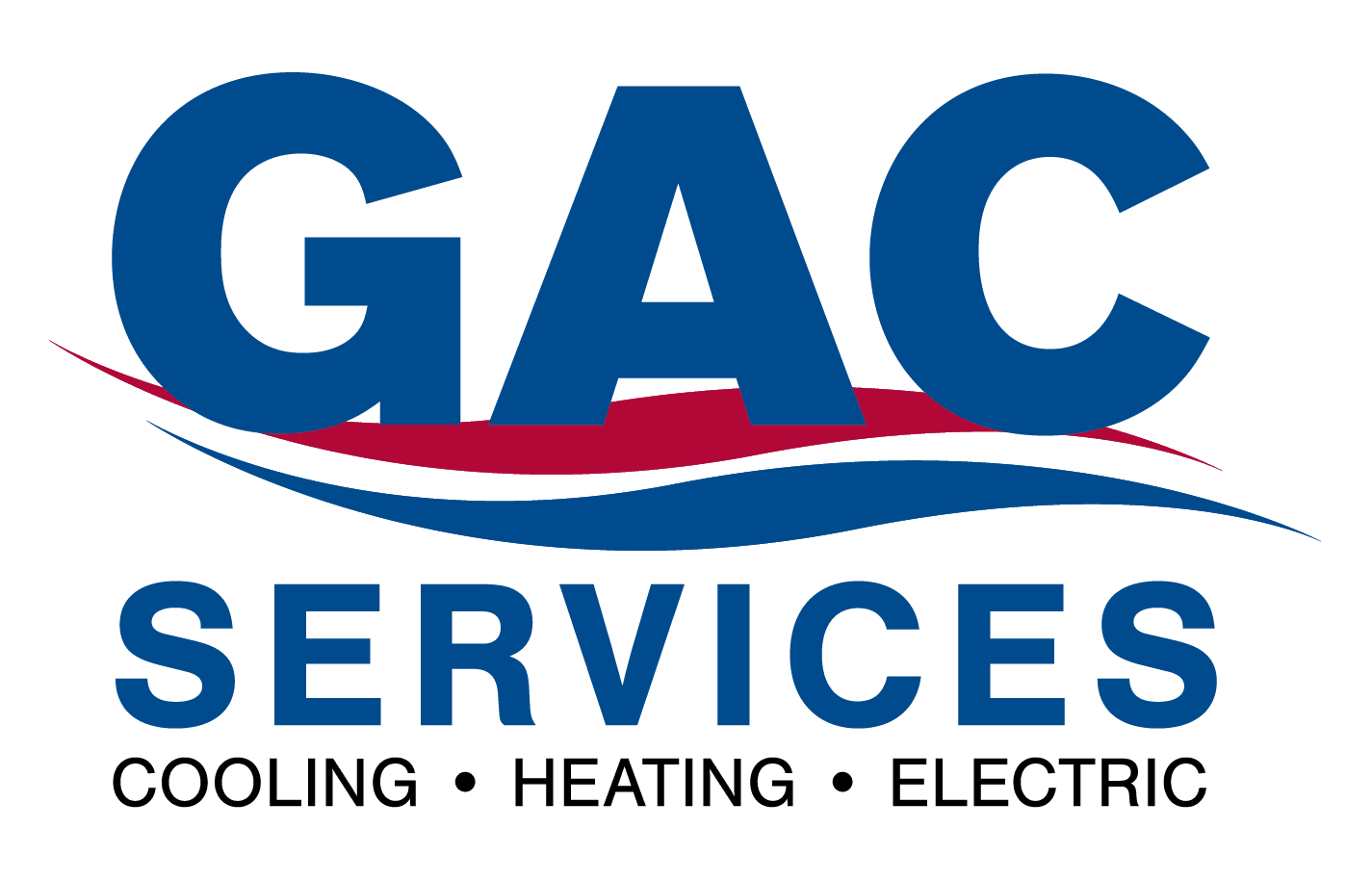 Financing Options Available
At GAC, we understand how important a functioning HVAC system is for your home. This is why we offer flexible financing options to help you take care of your new HVAC purchase, so you can get back to taking care of what matters most to you.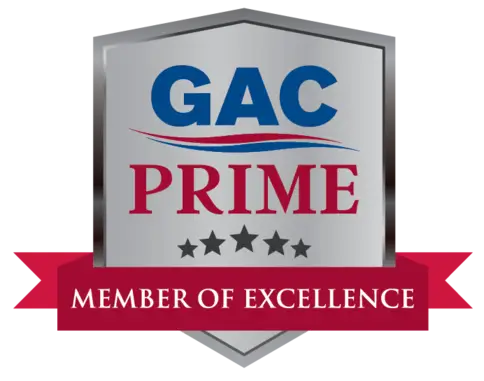 A well-maintained HVAC system can save you from having to invest in costly repairs down the road. Learn more about the priority maintenance services offered by GAC Services.