Indoor Air Quality Solutions in Montgomery, Frederick, Howard County and Carroll County, MD
Clean, breathable air is of the utmost importance for Maryland homeowners. And to meet your needs for excellent indoor air quality, the experts at GAC Services provide top-class solutions and services. Our team is dedicated to providing you with the best, and when it comes to cleaning your home's indoor air, nothing delivers quite like a UV light air purifier.
Interested in learning more about installing UV purifier for your home in Montgomery County, Frederick County, or Howard County? Contact us online to get a quote or schedule service now!
What Are UV Light Air Purifiers?
Indoor air quality is a really big deal these days. We deal with dust, dander, mold spore, and other particles on a daily basis, and indoor air quality systems aim to help us combat those contaminants. But many systems encounter challenges with the smaller pollutants in our home. Mold, bacteria, viruses, and many others tend to get by filters and similar solutions. That's why UV light air purifiers have become so popular.
As the name implies, UV purifiers utilize ultraviolet light to sterilize the air in your home, eliminating the harmful particles that many filters miss. These systems are installed directly into your HVAC system, usually early in the ductwork cycle, to control and eliminate contaminants.
What Are the Benefits of a UV Light Air Purifier?
So what exactly does this do for you? Quite a lot! By adding a UV light system to your home, you can experience:
Cleaner, healthier air. By eliminating mold spore and air contaminants from the air in your home, UV lights can help you breathe easier and experience cleaner, healthier indoor air. These systems are proven to eliminate in excess of 99 percent of the mold they encounter, which can save you a lot of coughs and sneezes!
Better smelling air. Common home odors are often traced back to the same problems: presence of mold and mildew, chemical odors, and bacteria in the air. A UV light purifier mitigates and removes these, helping to keep your home smelling fresh.
Preserved HVAC efficiency. Gunk and grime buildup on your HVAC system's inner parts is one of the leading causes of air flow problems, and it can even lead to costly breakdowns. A UV purifier can help mitigate these risks, helping you maintain a more reliable and efficient system.
Fewer health and allergy risks. UV light air purifiers can remove 80 percent or more of the common bacteria and viruses present in homes, helping you avoid illnesses and preserving the health of you and your family.
Air Duct Cleaning
Air duct cleaning involves cleaning debris from all ducts, registers, grills, and other components of a forced-air system. Because the ducts are behind walls and above the ceiling, the only way to clean them effectively is by using a high-powered, truck-mounted vacuum and compression system.
Benefits of air duct cleaning
 We believe these are the four main benefits of professional duct cleaning.
Creates a cleaner living environment– Having your ducts professionally cleaned reduces the amount of dust circulating through your living space, reducing the amount of cleaning and dusting needed to maintain a hygienic home.
Reduces allergens and irritants– In addition to dust, air ducts often contain harmful contaminants and micro-organisms such as pet dander, bacteria, pollen, mildew and mold spores. People with respiratory problems are particularly sensitive to these airborne particles, and a periodic air duct cleaning promotes healthier living.
Boosts energy efficiency– Dust and debris reduce the flow to and from the components of your HVAC system, making your furnace or air conditioner work harder and consume more energy to do its job. Clean ducts help your system perform at peak efficiency.
Protects your equipment– Regular duct maintenance that keeps dust and debris out of your HVAC components helps prevents costly repairs and will extend the life of your system.
Contact GAC Services for UV Light Air Purifier Installation in Maryland
The certified professionals at GAC Services are trained specifically in the installation of UV light systems! We can help you determine your needs, and we will recommend the best solution to suit you and your home. Once we've done that, we can flawlessly integrate your new air purification system, giving you cleaner, healthier home air.
Think a UV air purifier is the right solution to suit your home's need for cleaner air? Contact our professionals online today to find out more, or to schedule your installation service!
Join GAC's Prime Maintenance Membership
High-performance seasonal tune-ups
20% discount on heating and cooling services
10% off electrical repairs
Emergency service
Reduced diagnostic fee
And more!
Financing Options Available
At GAC, we understand how important a functioning HVAC system is for your home. This is why we offer flexible financing options to help you take care of your new HVAC purchase, so you can get back to taking care of what matters most to you.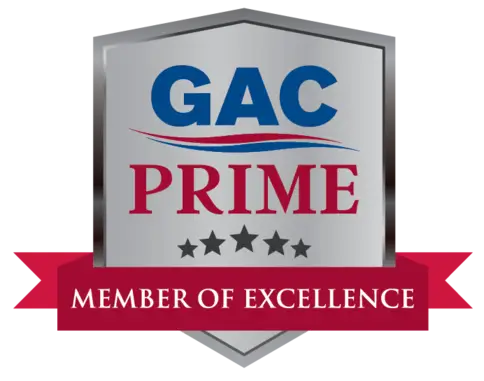 A well-maintained HVAC system can save you from having to invest in costly repairs down the road. Learn more about the priority maintenance services offered by GAC Services.