Bryant Heat Pump Installation, Repair & Replacement in Maryland
Are you looking to install or need service on a Bryant heat pump? GAC Services is a Bryant® Factory Authorized Dealer located in Gaithersburg, Maryland. We've been providing heat pump installations, repairs, and maintenance throughout Montgomery County and Frederick County for over 44 years.
Call us today at (240) 233-8498 or complete our easy-to-use form on the right to schedule your Bryant heat pump service today!
Most Nationally Awarded Bryant® Dealer in the U.S.
In 2013, GAC Services was named the Bryant® Dealer of the Year. What makes a Bryant Factory Authorized Dealer unique? As a Bryant Factory Authorized Dealer, we meet and exceed Bryant's standards for superior skills and service, and we offer a 100% satisfaction guarantee on all Bryant products and services. Our technicians only use Bryant Factory Authorized Parts, so you can rest assured your heating and cooling system is of the best quality and always operating at peak efficiency.
Bryant Heat Pump Installation
As a Bryant® Factory Authorized Dealer, we install a variety of Bryant heat pumps in Montgomery County and Frederick County, including:
Evolution® Extreme – With a SEER (seasonal energy efficiency ratio) rating of 20.5, the Bryant Evolution Extreme heat pump has variable-speed capacity and is the most energy efficient heat pump we offer. The Evolution Extreme also meets ENERGY STAR® Most Efficient 2014 guidelines in all sizes.
Evolution® V – What the Evolution V lacks in size, it makes up for in power. The smallest heat pump we offer, its SEER rating of 18 and a five-stage variable speed setting lets you take advantage of electric heating well into the winter months.
Evolution® System – The Evolution System heat pump is a reliable, high-efficiency Bryant heat pump with a 19 SEER rating. Not only does the Evolution System provide reliable heating and cooling throughout the entire year, its 66dB sound level—about as quiet as a household vacuum—means this system runs quietly.
Preferred™ Series – With a 17.2 SEER rating, the Preferred Series heat pump includes a 10-year parts limited warranty and features a DuraFlow™ louvered coil guard and filter drier for a longer lifespan.
Preferred Compact – The Preferred Compact heat pump (15.5 SEER) whispers quiet and is an ultra compact system designed to match big comfort needs.
Legacy™ Line – The Legacy heat pump is available in two models—215B and 213C—and has a 15 SEER rating and a 10-year parts limited warranty.
When looking to install a new heat pump, be sure to consider the system size, energy efficiency, operating noise, and warranties. Our heating and cooling experts will perform a comprehensive inspection of your pre-existing HVAC system to determine what size and model heat pump will best meet your comfort needs.
Request an estimate or give us a call to schedule your Bryant heat pump installation!
Heat Pump Repair and Maintenance
Whether it's the dog days of summer or a cold winter day, when your heat pump needs service, there's only one name to consider—GAC Services! We don't just install Bryant heat pumps, we also provide repairs, inspections, and maintenance. As a Bryant® Factory Authorized Dealer, our technicians are familiar with all Bryant heat pump makes and models. Contact GAC Services, the 2013 Bryant Dealer of the Year, to schedule your heat pump service in Montgomery County or Frederick County, MD.
Schedule Bryant Heat Pump Installation & Service in Maryland
To schedule heat pump services from GAC, give us a call at (240) 233-8498 or contact us online!
The GAC Difference
"What do our customers want?" That's the question that's been driving the way we do business at GAC from the very beginning—back when you might have known us as Gaithersburg Air Conditioning & Heating!
While our name may have changed, the way we do business hasn't.
Up-front pricing. 100% satisfaction guarantee. On-time service. Factory trained and nationally certified technicians. Respect for your home.
These are just a few reasons why your neighbors love working with GAC. It is this commitment to excellence, along with our friendly and honest professionals that has helped us satisfy tens of thousands of customers throughout Maryland over the years. And it is this that we consider the GAC difference. Contact us for a free replacement estimate on a new heat pump or to schedule service today. We're looking forward to serving you and hopefully making you a customer for life! 
Join GAC's Prime Maintenance Membership
High-performance seasonal tune-ups
20% discount on heating and cooling services
10% off electrical repairs
Emergency service
Reduced diagnostic fee
And more!
Financing Options Available
At GAC, we understand how important a functioning HVAC system is for your home. This is why we offer flexible financing options to help you take care of your new HVAC purchase, so you can get back to taking care of what matters most to you.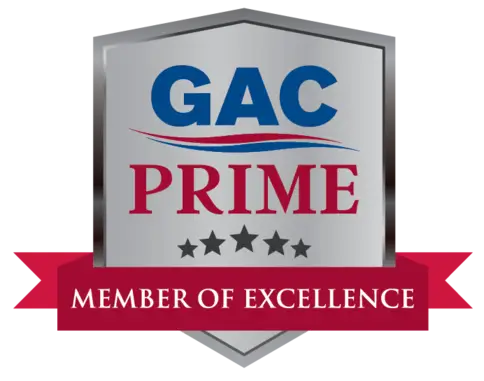 A well-maintained HVAC system can save you from having to invest in costly repairs down the road. Learn more about the priority maintenance services offered by GAC Services.