GAC Services Is the Most Nationally Awarded Bryant Dealer in the U.S.
GAC Services is committed to providing our customers with the best heating and cooling products and customer service in Maryland. That's why when you call us to install an air conditioner or replace your old cooling system, we choose to install Bryant air conditioners. If your Bryant AC unit is on the fritz, you can also call us to repair your air conditioner. Because we only install Bryant cooling systems, our techs specialize in Bryant air conditioner repairs and can diagnose and fix your system in no time!
We provide estimates on our installations and repairs, so you can ensure you're getting the best price available. If you live in Gaithersburg, Frederick, or any of their surrounding communities, contact GAC Services for Bryant air conditioner installation and repairs!
Bryant Air Conditioner Installation
As a Bryant® Factory Authorized Dealer, our customers receive industry-leading air conditioning technology and energy-efficient cooling solutions. Depending on the size, location, age, and location of your outdoor unit, our HVAC technicians can help you determine what size air conditioner is right for you.
Our entire selection of Bryant air conditioner lines include:
Evolution® 1- and 2-Stage Air Conditioner. Prepare yourself for maximum cooling power with minimal energy consumption. This line of air conditioners boasts:
21 SEER/15 EER efficiency
Built-in summer dehumidification
Wi-Fi remote access for personalized
comfort control
DuraGuard™ Plus protection system
10-year parts limited warranty
5-year coastal corrosion parts limited
warranty
Evolution® Variable-Speed Air Conditioner. One of our most energy-efficient series, this powerful air conditioning system features:
19 SEER/12.5 EER efficiency
5 stages of variable-speed functionality
Quiet operation (as low as 56 decibels)
Soft start and smooth ramp up
Zoned-system compatibility
10-year parts limited warranty
Preferred™ 1- and 2-Stage Air Conditioner. Enjoy lower utility bills and whole-home comfort with this line of air conditioner featuring:
17 SEER/13.5 EER efficiency
Improved indoor air quality
Eco-friendly operation
Summer dehumidification through
two-stage operation
DuraGuard™ Plus protection system
10-year parts limited warranty
Legacy™ Line Single-Stage Air Conditioner. The Legacy Line air conditioning unit provides low-cost cooling with high-powered performance. Other features of this system include:
16 SEER/13 EER efficiency
Energy-efficient
Eco-friendly Puron® refrigerant
Quiet performance (as low as 72 decibels)
10-year parts limited warranty
Wi-Fi thermostat compatible
Preferred™ Compact Air Conditioner. Ideal for small spaces and stacking in multi-family housing, this line of Bryant air conditioner can be installed on a rooftop, deck, or within 6 inches of your home.
14 SEER/12.2 EER efficiency
Energy-efficient
Remote access capability
Eco-friendly Puron® refrigerant
Quiet performance (as low as 66 decibels)
10-year parts limited warranty
Bryant Air Conditioner Repair & Maintenance
AC Repairs
Even the best air conditioning systems can break down from time to time, and if you have an older system, your cooling system will be more susceptible to frequent breakdowns and repairs.
If your Bryant air conditioner is covered under warranty, you may only need to pay minimal repair costs before getting your system back up and running. If you have a Bryant air conditioner that needs repair, call GAC Services!
AC Maintenance
Some HVAC manufacturers require seasonal maintenance to be performed on your air conditioner. Without regular maintenance, your air conditioner may not be covered in the event of a breakdown – which is why we offer a Prime Maintenance Membership for all of our customers! This helps maximize the efficiency of your Bryant air conditioner, prevent midseason breakdowns, and minimize repair costs.
Click or tap here to view our Prime Maintenance Membership »
Bryant Dealer of the Year & Factory Authorized Dealer
We are a Bryant® Factory Authorized Dealer in Maryland, and our HVAC technicians are industry certified and factory trained to install Bryant air conditioners in Montgomery County and Frederick County. When it comes to the best HVAC contractors in Maryland, there's a reason why residents in the Old Line State choose GAC Services. Our award-winning HVAC services include accolades such as the
Bryant Dealer of the Year
ACCA Residential Contractor of the Year
Eight time recipient of the Bryant Medal of Excellence (MOE) award
Estimates on Bryant Air Conditioner Installation & Repairs
Ready to get started? Whether you need to repair your Bryant air conditioner or install a new unit to replace your outdated cooling system, call GAC Services! We offer estimates for all installations and repairs.
Contact us online or give us a call to request an estimate!
The GAC Difference
"What do our customers want?" That's the question that's been driving the way we do business at GAC from the very beginning—back when you might have known us as Gaithersburg Air Conditioning & Heating!
While our name may have changed, the way we do business hasn't.
UP-FRONT PRICING. 100% SATISFACTION GUARANTEE. ON-TIME SERVICE. FACTORY TRAINED AND NATIONALLY CERTIFIED TECHNICIANS. RESPECT FOR YOUR HOME.
These are just a few reasons why your neighbors love working with GAC. It is this commitment to excellence, along with our friendly and honest professionals that has helped us satisfy tens of thousands of customers throughout Maryland over the years. And it is this that we consider the GAC difference.
Contact us for an estimate on a Bryant air conditioner or to schedule service today.
We're looking forward to serving you and hopefully making you a customer for life!
Join GAC's Prime Maintenance Membership
High-performance seasonal tune-ups
20% discount on heating and cooling services
10% off electrical repairs
Emergency service
Reduced diagnostic fee
And more!
Financing Options Available
At GAC, we understand how important a functioning HVAC system is for your home. This is why we offer flexible financing options to help you take care of your new HVAC purchase, so you can get back to taking care of what matters most to you.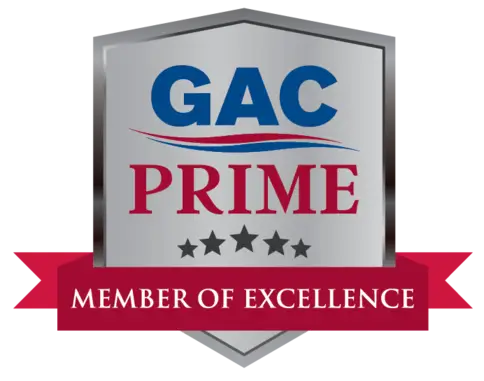 A well-maintained HVAC system can save you from having to invest in costly repairs down the road. Learn more about the priority maintenance services offered by GAC Services.