From time to time, you may notice your air conditioner leaking water outside. Walking outdoors to find a puddle of water underneath your AC's condenser unit might be alarming, but it's important to understand when an air conditioner leaking water is normal and when it may indicate an issue with your unit that requires air conditioner repair services.
How Much Water Should Be Leaking from My Air Conditioner?
The amount of condensation you can expect to see from your air conditioner depends on a couple of factors, including:
Thermostat setting
Outdoor temperature
Take for example, your home in Montgomery, Frederick, or Howard County. If you come home to find a small puddle of condensation near the drain pipe, that is normal and a common effect of an air conditioner working hard—particularly on extremely hot or humid days. Likewise, if a small puddle is found underneath your air conditioner's condenser unit, this is most likely a result of your unit's normal operation.
How Much Water Is Too Much?
There's a fine line between your air conditioner functioning as expected and when it may need to be repaired, especially if you're unsure how much leaking water to expect from your AC unit. Under normal operation, your air conditioner should only leak or produce condensation while operating. Then, the small puddle of water should dry up on a hot day.
A telltale sign you could be in need of air conditioner repair is if the water leak persists for a day or more. If it does, you'll need the help of a professional air conditioning contractor.
What Causes My Air Conditioner to Leak Water?
There could be several factors causing your air conditioner to leak water, including:
Dirty air filters– when your AC air filter is dirty, partially blocked, or completely clogged, your air conditioner's evaporator coils are more likely to freeze up, causing excess water to overspill from the drain pan.
Broken condensate pan– depending on the age of your AC unit, your condensate pan may rust and crack or split over time, causing water to leak from your air conditioner.
Blockage in the drain pipe– the water in your air conditioner travels to the drain pan via a complex system of drain pipes. If the drain pipe is blocked, it could cause water to leak from your AC.
Improper installation– if your air conditioner is relatively new and leaks a lot of water it is most likely due to an installation issue. Improper sizing or an incorrectly installed drainage pan can all lead to water leaking from your air conditioner.
Cold temperatures – toward the end of the air conditioning season, your air conditioner may leak if it's running while it's too cold outside. When your unit attempts to cool your home down when temperatures outside are under 60 degrees, the coils could freeze up, causing the unit to leak water.
Low refrigerant levels – If your refrigerant levels are low, the pressure in your AC system will lower as well, which can cause the evaporator coils to ice up. If those coils freeze, your drain pan may overflow and leak water.
What Should I Do if Water Leaks from My Air Conditioner?
If you notice large amounts of water leaking from your air conditioner's outside condenser unit for more than 24 hours, be sure to call your local HVAC contractor. If you reside in Montgomery County, Howard County, or Frederick County, Maryland, call GAC Services at (240) 233-8498!
Our cooling specialists are industry trained and certified to repair your air conditioner—no matter what the problem!
The GAC Difference
"What do our customers want?" That's the question that's been driving the way we do business at GAC from the very beginning—back when you might have known us as Gaithersburg Air Conditioning & Heating!
While our name may have changed, the way we do business hasn't.
Up-front pricing. 100% satisfaction guarantee. On-time service. Factory trained and nationally certified technicians. Respect for your home.
These are just a few reasons why your neighbors love working with GAC. It is this commitment to excellence, along with our friendly and honest professionals that has helped us satisfy tens of thousands of customers throughout Maryland over the years. And it is this that we consider the GAC difference.
Contact us for a free replacement estimate on a new cooling system or to schedule service today.
Financing Options Available
At GAC, we understand how important a functioning HVAC system is for your home. This is why we offer flexible financing options to help you take care of your new HVAC purchase, so you can get back to taking care of what matters most to you.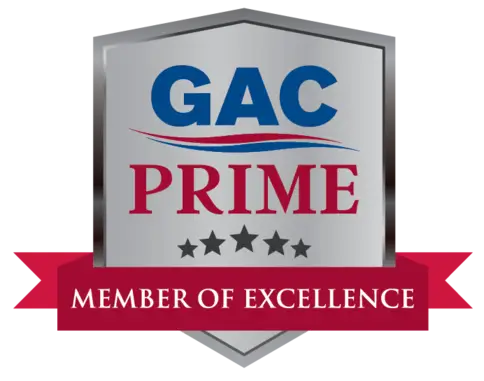 A well-maintained HVAC system can save you from having to invest in costly repairs down the road. Learn more about the priority maintenance services offered by GAC Services.