Your Local Montgomery, Frederick, Howard County and Carroll County Air Quality Experts
If you want your heating and cooling system to continue running smoothly for years to come, then it's important to properly maintain your system! While this includes scheduling seasonal tune-ups with an HVAC professional, there's also a couple of do-it-yourself ways to maintain your system—the most important of which is to regularly replace your air filters! It seems like such a small thing, but it has a major effect on your Frederick County home's HVAC system.
If you need air filter replacement or any other HVAC maintenance services in Montgomery County, Frederick County, or Howard County in Maryland, contact GAC Services online or give us a call at (240) 233-8498 today!
What Does My HVAC System's Air Filter Do?
Your system's air filter is important for two big reasons. First of all, the filter picks up contaminants, allergens, and other particles as air passes through your HVAC system, significantly improving your indoor air quality to keep your Maryland home clean and your family healthy.
In addition to providing this benefit for you and your family, the filter also keeps these contaminants from harming your HVAC system itself! Without a filter, it's very likely that those contaminants will stick to the coils and other components of your unit, decreasing its efficiency. When your heating and cooling system's efficiency decreases, it uses more energy (and costs more money) to keep your home at a comfortable temperature, all because it has to work harder since its parts are so dirty.
Why Is It Important to Replace Your Air Filters?
If you forget to replace your air filter regularly, it can get so dirty that it actually turns black, at which point it will become difficult for air to pass through the filter at all. In the summer, having a dirty air filter can result in a frozen air conditioning coil; in the winter, lack of air circulation could cause your furnace to overheat. Either way, your home will be left at an uncomfortable temperature and your system will undergo unnecessary stress!
Here at GAC Services, we offer an air filter program that will make it as easy as possible to stay on top of regularly replacing your HVAC system's air filters. Depending what type of filter your system requires, replacement filters may be available individually or by the case. Either way, our program will ensure that your air filter is clean so your family stays healthy and your home stays comfortable all year long.
Want to learn more about our air filter replacement program? Contact your local Maryland HVAC experts at GAC today!
Finding the Right Replacement Air Filters for Your HVAC System
The quality of an air filter is typically measured by a MERV (or Minimum Efficiency Reporting Value) rating. The higher a filter's MERV rating is, the more efficient the filter is at capturing contaminants, allergens, and other particles before they can affect your indoor air quality or impact your HVAC system in any way.
For the standard one-inch thick air filter, a good MERV rating would be somewhere between 8 and 11. The majority of the replacement air filters that we carry have a MERV rating of 8, and they usually last four to eight weeks, depending on a few environmental factors in your home (more on that below).
When you join GAC Services' replacement air filter program:
One-inch thick standard size MERV 8 replacement air filters can be delivered by the case (12 in a case) to your door.
One-inch thick standard size MERV 11 filters can be delivered by the case (12 in a case) to your door.
We can order custom-size filters as well for an additional cost per case.
Contact GAC for pricing, and to sign up, today!*
Join the GAC Services Replacement Air Filter Program Now!
The GAC Services replacement air filter program makes it easy for you to purchase quality filters you need to keep your HVAC system functioning at peak performance, which can result in higher energy efficiency and decreased utility bills.
Ready to order replacement air filters to keep your Maryland home's indoor air as clean and healthy as possible? Contact GAC Services online or call us at (240) 233-8498 now!
*GAC Services Replacement Air FIlter Program is subject to change at any time. Contact GAC for the latest information on the program.
Join GAC's Prime Maintenance Membership
High-performance seasonal tune-ups
20% discount on heating and cooling services
10% off electrical repairs
Emergency service
Reduced diagnostic fee
And more!
Financing Options Available
At GAC, we understand how important a functioning HVAC system is for your home. This is why we offer flexible financing options to help you take care of your new HVAC purchase, so you can get back to taking care of what matters most to you.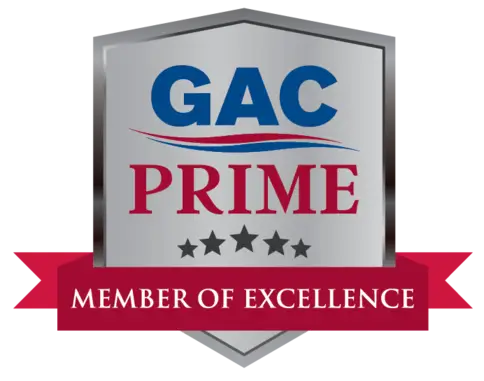 A well-maintained HVAC system can save you from having to invest in costly repairs down the road. Learn more about the priority maintenance services offered by GAC Services.