Reliable Heat Pump Maintenance in Montgomery County, Frederick County, Howard County and Carroll County, MD
You rely on your heat pump to keep you cool during Maryland's sweltering days of summer, warm during our frigid nights of winter, and comfortable every day between! For your heat pump to operate efficiently all year round it's critical to schedule regular maintenance service. Not only will this extend the lifespan of your heat pump, it will provide maximum comfort throughout your entire Maryland home.
GAC Services provides heat pump maintenance throughout Montgomery County and Frederick County, MD—including the Gaithersburg and Frederick areas! Our licensed technicians will inspect all aspects of your heat pump, including filters, coils, fans, connections, and more.
Contact us today to receive a maintenance estimate.
Heat Pump Maintenance Services
What Does It Include?
Heat pumps are reliable, long-lasting cooling and heating systems. It is estimated that a typical heat pump found in Maryland households can last up to 16 years! But, if serviced regularly by a professional HVAC contractor, your heat pump may last even longer than expected. When you choose GAC Services to maintain your heat pump, we will:
Inspect/test your complete heating and cooling system
Inspect/test/set your thermostat
Inspect/test for proper airflow in your system
Check/tighten all electrical components
Inspect/test all motors and amperage
Inspect ductwork and blowers
Inspect for refrigerant leaks
Inspect/test/lubricate motors and belts (as needed)
And more!
Become a member of GAC's Prime Maintenance program »
The Benefits of Heat Pump Maintenance
Many may consider a heat pump maintenance visit one of those "must do" obligations, but in actuality the service does a whole lot to make your life easier. Professional maintenance from GAC Services can bring you:
Higher heat pump energy efficiency. A well maintained heat pump system runs cleaner and get the job done faster, and more efficiently. This means the pump requires less fuel to get the job done, directly reducing those monthly cooling and heating costs.
Better heating and cooling reliability. Maryland experiences its fair share of weather extremes, and an unprepared system can quickly fall behind. But if you've been getting routine service you can expect your system to handle anything nature tosses your way.
Fewer risks of a breakdown. This service gives our team the opportunity to suss out problems early. We do a comprehensive component and electrical check, as well as calibrations that will keep mid-season breakdowns at bay.
Lower repair costs. The most costly repair call include component failure, parts replacement, and electrical failures. All things our team will address during a maintenance visit, making the parts last longer and work more effectively.
Longer heat pump lifespan. A heat pump is a good investment, but it's still a considerable one, too. That means you want it to last as long as possible, and with maintenance services you can expect a solid fifteen plus years from your pump.
How Often Should I Schedule Heat Pump Maintenance?
Most single use systems typically need service during the season they are in use. For a central system that means in the spring, and for a furnace it would be the fall. But a heat pump needs service twice a year. You rely on it for both heating and cooling all year long, and that means it works twice as hard as anything else. If you want perfect cooling and reliable heating, be sure to set up a service seasonally!
The easiest way to do this is by setting up a Prime Maintenance Membership with GAC Services. Members of our maintenance plans gain additional member perks, priority services, as well as complete, no-worry tune-up services for both summer and winter.
Professional Heat Pump Maintenance in Gaithersburg, Maryland
For complete heat pump maintenance services we're the experts your Montgomery and Howard county neighbors trust! With decades of experience, considerable training, and the best tools available, we'll make certain you stay comfortable every single season of the Maryland year. Contact us now to schedule your service, or to ask about joining our maintenance agreements!
Why Choose GAC Services?
When looking for an HVAC contractor in Maryland to service your heat pump—look no further than GAC Services! We offer friendly, honest, professional service. Our technicians will treat your home with the same respect as we treat our own. This means we'll always be sure to clean up after ourselves and leave your home in the same condition as when we arrived.
We are an award-winning HVAC contractor. In 2013, we were awarded the Bryant Dealer of the Year Award and we are the most nationally awarded Bryant Dealer in the U.S. In 2015, we were named the ACCA Residential Contractor of the Year.
Schedule Heat Pump Maintenance Today
If your heat pump needs servicing in Gaithersburg, Frederick, or the surrounding areas, contact GAC Services today!
Join GAC's Prime Maintenance Membership
High-performance seasonal tune-ups
20% discount on heating and cooling services
10% off electrical repairs
Emergency service
Reduced diagnostic fee
And more!
Financing Options Available
At GAC, we understand how important a functioning HVAC system is for your home. This is why we offer flexible financing options to help you take care of your new HVAC purchase, so you can get back to taking care of what matters most to you.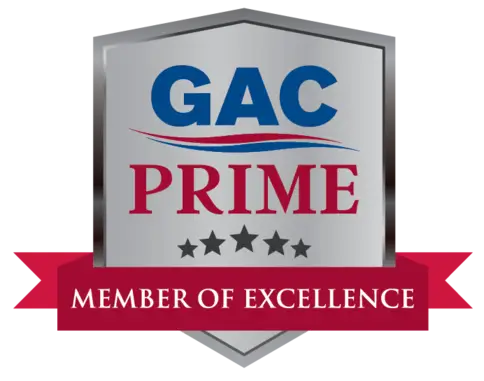 A well-maintained HVAC system can save you from having to invest in costly repairs down the road. Learn more about the priority maintenance services offered by GAC Services.