Your Local Montgomery, Frederick, Howard County and Carroll County HVAC Contractors Since 1970
Homeowners in Maryland contend with considerable winter weather, and that means your furnace needs to be in top shape in order to keep up. If you want your heating system to be more efficient, more effective, and far more likely to last the season without a breakdown, you need furnace maintenance from the experts at GAC Services!
Our certified and licensed professionals have been offering the best in superior service and customer-focused services to Frederick, Howard and Montgomery counties for years. We put your needs first, offering comprehensive heating maintenance that will get you through the worst of the season without even a hint of stress.
Ready to schedule your annual furnace maintenance service? Contact the team at GAC Services today by reaching out to us online, or feel free to give us a call at (240) 233-8498 We provide furnace maintenance services in Montgomery, Frederick & Howard counties.
Furnace Maintenance Plans
As part of our Prime Maintenance Membership, you'll receive award-winning HVAC services, in addition to:
Priority service
Annual tune-ups (semi-annually)
20% discount on all HVAC repairs
10% discount on electrical repairs
Reduced service fee
Monthly newsletter
Extreme weather preparedness alerts
The Benefits of Annual Furnace Maintenance
It's always most important to actually know what you're getting out of a service. So what does professional maintenance have to offer you and your home? Quite a bit! Benefits of routine service include:
A more comfortable home. The calibrations, cleaning, and optimizations that are administered during a professional service all go toward making your system much better at its job. Maintenance restores your system to perfect heating power, equipping you to take on even the worst of winter's days and nights.
Higher energy efficiency. A well-maintained furnace will do a better job overall, for sure, but it will also need less fuel to do it! Whether you rely on a gas furnace or an electric furnace, the system's efficiency governs how much you pay to get your comfort. And with our maintenance, you're guaranteed to be paying in less.
Lower breakdown risks. A tune-up service gives our professionals an opportunity to check for malfunctioning parts, loose electrical connections, and other common problems. That means you get to avoid these completely, ensuring your system can heat your home with no interruptions.
Less-costly repairs. If you do happen to need repairs mid-season, it's far less likely to be a high-cost service because your major components are protected by a thorough professional maintenance service.
Better indoor air quality. Clearing out accumulated dust and grime goes a long way in boosting your system's effectiveness, but you'll benefit from it, too! Less muck in the ducts and machine means less muck in your home air, and less of it getting into your lungs!
Ready to schedule your furnace maintenance? Give the pros at GAC a call today! Dial (240) 233-8498 or contact us online to schedule your service.
9 Signs You Need Furnace Maintenance
Regular furnace maintenance will save you money and time in the long run. It's a good idea to schedule furnace maintenance services at least twice a year, but how do you know when your furnace needs immediate attention? Here are the top nine signs that your furnace needs to be looked at right away:
1. Your furnace is making strange noises
If you hear banging or groaning noises coming from your furnace, chances are it's time to schedule a furnace maintenance appointment. There could be a loose belt, a problem with the ignition, or another issue.
2. Your furnace is more than 10 years old
The average life span of a furnace is anywhere between 10 and 20 years. If your furnace is more than 10 years old, you should schedule a furnace inspection soon.
3. Your furnace smells bad
If you notice a strange smell coming from your furnace, it is probably a sign that it needs maintenance. Whether the filter is just dirty or an electrical component needs to be repaired, it is important to schedule an appointment with an HVAC professional to get it taken care of.
4. The pilot light is yellow or orange, instead of blue
When oxygen levels are restricted, the pilot light on your furnace can turn yellow or orange instead of blue. The air intake valve could be clogged with dirt, so it's probably time to schedule a furnace maintenance appointment.
5. Your utility bills are much higher than usual
If your energy bills are increasing, your furnace may not be running properly. Furnace maintenance will ensure your system is running as efficiently as possible so you won't keep overpaying on utility bills.
6. Your furnace isn't keeping you comfortable
When your furnace is functioning properly, it should keep your house at comfortable temperatures throughout the year. If you turn up your thermostat and your home stays chilly, you need furnace maintenance right away.
7. Your furnace keeps turning off and on
If you notice your furnace turning on, running for a few seconds, and then turning off again, it's a good idea to schedule a furnace inspection in case it needs to be repaired.
8. You've gotten multiple furnace repairs in the past two years
If you've needed furnace repairs more than once in the past two years, there's a good chance your furnace is not in the best condition. Regular furnace maintenance will help detect any issues so you can get them repaired before any more damage is done.
9. Your carbon monoxide detector goes off
If the carbon monoxide detector goes off, your furnace may not be burning fuel completely. Shut off all your gas appliances―including your furnace―open the window, and call the fire department immediately. When your home has been cleared for re-entry, call an HVAC contractor for furnace maintenance.
How Important Is a Furnace Tune-Up?
Scheduling an annual furnace tune-up is absolutely imperative if you want the system to operate at its peak efficiency, and if you want to avoid mid-season breakdowns. A tune-up includes vital services like in-depth cleaning, component inspections, performance evaluation, and more—all of which go a long way in reducing potential complications and improving performance.
Going into a tune-up, expect the service to last around two hours, and for the cost to be based on service plus needed parts.
When Should I Schedule a Furnace Maintenance Service?
If you notice your furnace is not working properly, do not hesitate to call GAC Services. We'll send a technician to inspect and tune up your furnace right away. Your entire heating system will benefit from scheduling an annual furnace tune-up in the fall or beginning of winter, just before the peak of heating season.
Learn how you can save on furnace maintenance with a Prime Maintenance Membership from GAC Services »
Dial (240) 233-8498 or contact us online to schedule your furnace maintenance appointment with GAC.
Professional Heating Maintenance in Montgomery County, MD
When you're ready to get service from professionals that take your needs seriously, you can trust that GAC Services has you covered. Contact us online today to schedule your service and you'll be able to sit back, relax, and enjoy perfect heating come the fall and winter!
For reliable heating maintenance service in the Montgomery County, MD area, give the HVAC experts at GAC a call. We offer high-quality service to all of our customers – dial (240) 233-8498 or contact us online to get in touch today!
Join GAC's Prime Maintenance Membership
High-performance seasonal tune-ups
20% discount on heating and cooling services
10% off electrical repairs
Emergency service
Reduced diagnostic fee
And more!
Financing Options Available
At GAC, we understand how important a functioning HVAC system is for your home. This is why we offer flexible financing options to help you take care of your new HVAC purchase, so you can get back to taking care of what matters most to you.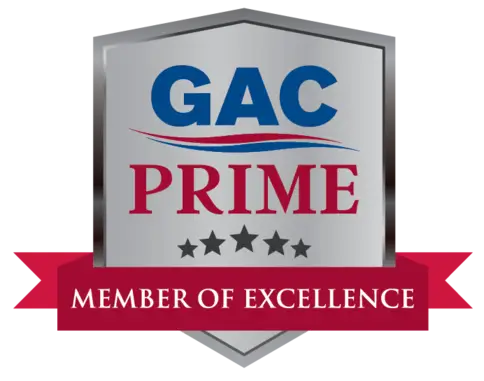 A well-maintained HVAC system can save you from having to invest in costly repairs down the road. Learn more about the priority maintenance services offered by GAC Services.