Licensed Electricians in Montgomery County, Frederick County, Howard County and Carroll County, MD
Without electrical wiring and electrical devices in your home, chances are you would not be able to perform even half the tasks you do on a daily basis. From simply turning on lights to watching television or from cooking a meal to doing laundry, your home's electrical system is crucial to living a comfortable lifestyle. But, what happens when you want to want to change your electrical design or layout? GAC Services can help you replace your current lighting, wiring, and more!
If you're looking for a Maryland electrician to perform all of your electrical replacements, there's only one name you need to know—GAC Services! No matter what your project goal, we can help you improve the electrical system or devices in your home.
Give us a call at (240) 233-8498 or contact us online to schedule your installation or replacement service with the licensed electricians at GAC Services.
Electrical Installation & Replacement Services for Your Maryland Home
There are many reasons why you would want to replace your old electrical wiring or lighting. For starters, your electrical wiring may not meet your electric demands and more amperage (power) is needed in your home. In this instance, you may consider a heavy up.
We also replace and install:
Circuit panels – Let us replace your current circuit panel with an updated panel with more circuits and higher amperage.
Attic and gable fans – Is your gable fan not powerful enough to properly ventilate and regulate temperatures in your attic? We can replace your gable fan with a newer, more powerful model to help keep your home warmer during winter months and cooler during summer months.
Recessed lighting – Recessed lighting is a great way to increase energy efficiency and add an aesthetically pleasing design to your Maryland home.
Network wiring – We can replace your current network cabling with newer, faster network wiring—including Cat 6.
Outlets and switches – Need more outlets added to your circuits? We replace and install all types of outlets and switches. GFCI receptacles, USB/outlet combinations, and more!
Smoke detectors – Smoke detectors play a vital role in protecting your home. Let our licensed electricians keep you and your family safe by replacing your current smoke detectors with more up-to-date models.
Carbon monoxide detectors – Carbon monoxide detectors are required in every home and protect family, friends, guests, and pets from carbon monoxide poisoning (and even fatality).
USB/outlet combinations – Replace your old, aging outlets with an USB outlet to make room for more phone, tablet, and other electrical chargers.
Dedicated electrical circuits – Reduce your chances of an electrical overload by replacing old dedicated circuits with more modern technology. We can install dedicated circuitry for all major appliances (120 and 240 volt appliances, hot tubs, HVAC equipment, electric cars, etc.).
Need a service that isn't on this list? Give us a call at (240) 233-8498 and we'll let you know if our electricians can get you taken care of!
Schedule Electrical Replacement with GAC
Whether you want to replace a circuit panel, gable fan, or update your outlets, call GAC Services. We can help you create a safe living environment that meets all of your electrical demands. Contact us online today to schedule service!
The GAC Difference
"What do our customers want?" That's the question that's been driving the way we do business at GAC from the very beginning—back when you might have known us as Gaithersburg Air Conditioning & Heating!
While our name may have changed, the way we do business hasn't.
Up-front pricing. 100% satisfaction guarantee. On-time service. Factory trained and nationally certified technicians. Respect for your home.
These are just a few reasons why your neighbors love working with GAC. It is this commitment to excellence, along with our friendly and honest professionals that has helped us satisfy tens of thousands of customers throughout Maryland over the years. And it is this that we consider the GAC difference. Contact us for a free replacement estimate on a new electrical installation or to schedule service today. We're looking forward to serving you and hopefully making you a customer for life! 
Join GAC's Prime Maintenance Membership
High-performance seasonal tune-ups
20% discount on heating and cooling services
10% off electrical repairs
Emergency service
Reduced diagnostic fee
And more!
Financing Options Available
At GAC, we understand how important a functioning HVAC system is for your home. This is why we offer flexible financing options to help you take care of your new HVAC purchase, so you can get back to taking care of what matters most to you.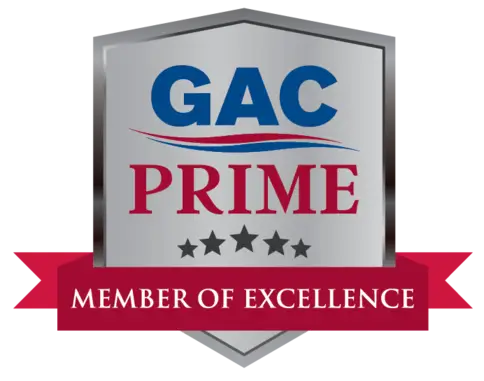 A well-maintained HVAC system can save you from having to invest in costly repairs down the road. Learn more about the priority maintenance services offered by GAC Services.