Your Local Montgomery, Frederick, Howard County and Carroll County Electricians
Every Maryland home relies upon either breakers or fuses in order to keep electrical access safe and efficient. When issues arise with these it can not only cause a lot of frustration and stress, but can also completely rob you of using electricity until something is done. That means you need electricians who can offer prompt, efficient services that restore your electrical access. At GAC Services we're glad to offer complete breaker and fuse replacement and repair!
Our electricians are certified and licensed, offering homeowners in Frederick, Montgomery, and Howard counties complete electrical services that you can trust. We place the highest value on your satisfaction and safety, so you can trust that when you choose GAC Services you're always working with experts who are going to provide you with the best in the business.
For breaker or fuse repair and replacement services in Gaithersburg contact GAC Services online or call (240) 233-8498 to get in touch with an electrician near you!
Breaker Repair and Replacement Services
Breakers and breaker panels are used in the vast majority of modern homes. These automatic switches closely monitor currents in your home and ensure no overloads or complications arise through your electrical use. However though they're simple and quite long-lived overall, there are times when you might need them replaced or repaired. These situations include:
Breakers failing to operate.
Breakers trip too frequently.
Breakers are not switching back on.
Your breakers are outdated.
You need the breakers replaced to allow for more electrical access.
Fuse Repair and Replacement in Maryland
While breakers are the more popular choice, many homes still use fuses and depend on them to keep their homes safe. At GAC Services we're familiar with breakers and fuses both, carrying a considerable amount of training and experience that affords us a breadth of knowledge that can help you get repair or replacement when you need it most.
Signs that you need fuse repair or fuse services include:
Fuses burn out too frequently.
There are burning odors from the box.
You want to upgrade to high-capacity fuses.
Fuse to Breaker Home Upgrades
While older homes often still use fuse boxes, in general breakers are considered to be the more safe, efficient, and reliable option. Not only do breakers save you the stress of replacing burnt fuses all the time, but they're also more responsive and last much longer as well. You can also gain far more electrical access for a similar price with breakers, making the change ideal for modern homes or homes looking to expand or renovate.
At GAC Services we have the technology and training to help you make the change from fuse to breaker. We're proud to offer our clients complete home changeover services including rewiring, outlet installation, heavy-ups, and much more so that you can have all the power you need to run your home the way you want to.
Breaker Repair and Replacement Services in Montgomery, Frederick & Howard Counties
Need a team of specialists you can trust to provide you with cost-efficient and guaranteed electrical services? GAC is the only name you need to know. We're leaders in offering complete electrical services that guarantee prime results. Contact us online any time for a consultation, or call 3(240) 233-8498when you need prompt electrical service in Maryland!
The GAC Difference
"What do our customers want?" That's the question that's been driving the way we do business at GAC from the very beginning—back when you might have known us as Gaithersburg Air Conditioning & Heating!
While our name may have changed, the way we do business hasn't.
Up-front pricing. 100% satisfaction guarantee. On-time service. Factory trained and nationally certified technicians. Respect for your home.
These are just a few reasons why your neighbors love working with GAC. It is this commitment to excellence, along with our friendly and honest professionals that has helped us satisfy tens of thousands of customers throughout Maryland over the years. And it is this that we consider the GAC difference.
Contact us to schedule breaker or fuse electrical service in Maryland.
We're looking forward to serving you and hopefully making you a customer for life!
Join GAC's Prime Maintenance Membership
High-performance seasonal tune-ups
20% discount on heating and cooling services
10% off electrical repairs
Emergency service
Reduced diagnostic fee
And more!
Financing Options Available
At GAC, we understand how important a functioning HVAC system is for your home. This is why we offer flexible financing options to help you take care of your new HVAC purchase, so you can get back to taking care of what matters most to you.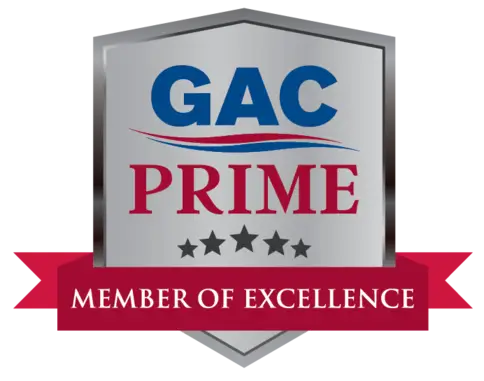 A well-maintained HVAC system can save you from having to invest in costly repairs down the road. Learn more about the priority maintenance services offered by GAC Services.