Turns out the air in your home can be anywhere from twice to ten or more times denser with pollutants than outdoor air. Why? Well, dust, mold spore, viruses, allergens, and more are all present in the home, and unlike outside, it doesn't really have anywhere to go. So over time this all adds up, cycling all throughout your ducts, walls, carpets and fabric furniture, and other surfaces. Fortunately, GAC Services has options that help to improve your indoor air quality and keep your home healthy and clean.
Benefits of UV Light Air Purification and Ionic Air Purification in Your Maryland Home
Indoor air quality has become a pretty important topic in recent years with allergies, flu season, and other threatening viruses. Homeowners are tire of dealing with the dust, the dander, mold, and other common allergens and contaminants that are rampant in our Maryland homes. Luckily, there have been some great solutions that have surfaced, not the least of which are UV Air Purifiers.
The important thing to note off the bat is that a UV light air purifier operates a bit differently than a standard filtration system, or even from many other purifiers. By using their unique systems (the UV light, of course), a UV purifier aims to disinfect your air rather than trap pollutants. If you're looking to reduce dust and dander, your needs may lie in other indoor air quality solutions, which of course we offer as well! For decades hospitals, laboratories, and doctor offices have been using UV Air Purifiers to kill surface and airborne bacteria, viruses, mold and more.
The iWave is another air purifying device that installs in any duct HVAC system. When air passes over the iWave, ions produced by the device reduce pathogens, allergens, bacteria particles, smoke and odors in the air, creating a healthy environment without producing any harmful byproducts.
When the ions come in contact with viruses, bacteria or mold, they remove the hydrogen molecules – without them, the pathogens have no source of energy and will die. The ions also attach to allergens like pollen and other particles, causing them to band together until they are large enough to be caught by your ventilation system's air filter.
It's all about a word we used before: disinfecting. The eradication of harmful particles can do a lot for your home, including:
Reducing and removing the risks of mold infestation. You might not know it, but mold spore is very present in our air, both in and out of the home. Much of the time it's little more than agitation, but there are two big risks. One, allergies, of course. And two, if enough of that spore accumulates, you're going to end up with mold infestations. However, equipped with a UV air purifier, which eliminates mold spore from the air, you never have to worry about it!
Lowering the risks of illness. Viruses and bacteria are always present in the air, and tend to crop up as complications randomly. A UV light air purifier specifically targets these contaminants, eliminating the bulk of them from the air entirely.
Improving odors. Tired of dealing with a musty, thick-smelling home? If so, a UV air purifier is exactly what you're looking for! By seeking out the bacteria that is commonly associated with foul odors and eliminating them, a UV purifier can improve the overall smell of your Maryland home considerably, leaving you with fresher, easier to breathe air.
Purify your air! Schedule UV Light Air Purifier or IWave Purifier Installation in Maryland Today!
Ready to rid your home of viruses, mold, and harmful pathogens? Contact the indoor air quality team at GAC Services! Our professionals specialize in air quality solutions, and we can guarantee the best fit and service to suit you and your Maryland home. You can reach us online to learn more, or go ahead and give our experts a call at (240) 233-8498!
Financing Options Available
At GAC, we understand how important a functioning HVAC system is for your home. This is why we offer flexible financing options to help you take care of your new HVAC purchase, so you can get back to taking care of what matters most to you.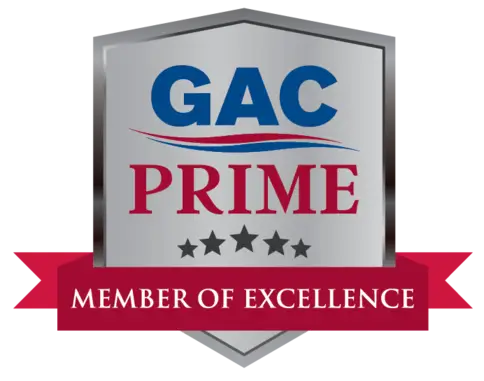 A well-maintained HVAC system can save you from having to invest in costly repairs down the road. Learn more about the priority maintenance services offered by GAC Services.