Fall has already made an appearance and winter isn't that far behind, GAC Services urges you to prepare your home for cooler temperatures, volatile weather patterns, and seasonal changes.  Prioritize these chores before the thermometer dips so your home will stay safe, energy-efficient, and cozy for the months to come.
Here are a few things you should do this Fall to prepare for winter.
Change the air filter. Give your furnace a fresh start. Even though you may still be running the AC here and there while the dog days of summer stick around, it's a good idea to pop in a new, fresh filter.
Schedule an end-of-season AC tune-up. It's a good idea to have a professional HVAC technician to prep your unit for winter. This is especially important if you neglected to get a system check before summer started.  A technician can also make sure nothing is leaking and discourage mildew from forming or stop a small problem before it becomes a large problem.
Clean the coils in your HVAC System.  Staying on top of furnace cleaning throughout the heating season is a must to heat your home dependably.  Dust and debris covering the parts inside your blower compartment compromise the entire system and can lead to safety problems.  When it comes to improving the energy efficiency, improving the inside air that you breathe, and saving money, a coil-cleaning program should be an integral part of maintaining your HVAC system
Clear the area. During the summer, weeds or other foliage may have grown around the unit, clearing this away from the area along with any grass clipping or leaves is a good idea.  This debris can attract bugs or ants or other critters looking to hunker down in the cooler weather.  If you are still using your AC during the warmer days, the debris could be a fire hazard. Clearing the area will keep you safe.
Get a professional furnace evaluation. If your system is older, you remodeled, added on, or you bought a new home, a new system will likely save you on your utility bills. Call us for an evaluation and a free estimate to ensure your home has proper heating and ventilation.
Schedule a Fall furnace tune-up  Now is the time to get your furnace ready for the long winter ahead.  A professional tune-up will make sure the unit is clean and running properly.  A technician will check the thermostat, inspect the system to ensure it's running efficiently, and test the airflow, among other checks.  A tune-up will ensure the furnace runs properly and safely, and will also keep your warranty valid if you have a newer system.
Check safety devices. Test smoke detectors and carbon monoxide detectors and replace batteries as needed. If you haven't updated your smoke detectors to meet Maryland's regulations, contact us to discuss replacements.
Test electrical outlets & GFCI outlets. Contact us for a licensed electrician to test your electrical outlets for safety.  If an outlet isn't working, it may be a loose wire—or a sign of a bigger problem.
Enjoy the warm weather this week but be thinking about saving money and staying safe when the weather turns cold!
Contact GAC Services to schedule your system tune-up.  We have been your neighborhood partner for over 50 years for your HVAC and Electrical needs.
We proudly service Montgomery, Howard, and Frederick counties and look forward to showing you the difference our customer service makes! Call us today at
Financing Options Available
At GAC, we understand how important a functioning HVAC system is for your home. This is why we offer flexible financing options to help you take care of your new HVAC purchase, so you can get back to taking care of what matters most to you.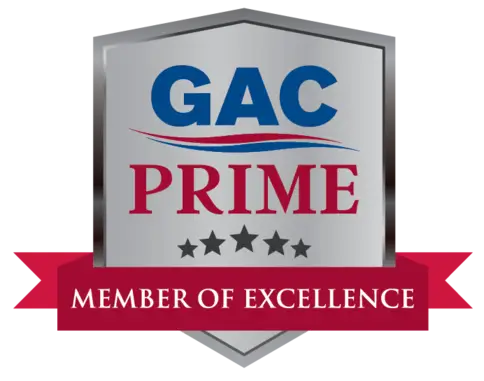 A well-maintained HVAC system can save you from having to invest in costly repairs down the road. Learn more about the priority maintenance services offered by GAC Services.