While there is some minor furnace maintenance that you can possibly do yourself, like cleaning the dust off the heating vents or replacing the air filter every few months, most should be left to a professional. A furnace is a complex system and any mistakes made during the maintenance process could reduce its reliability, cause damage, void its warranty, or even cause serious safety hazards.
Why Should a Furnace Be Professionally Maintained?
Only a professional HVAC technician has the experience, knowledge, and equipment to care for your furnace properly. Here are a few reasons why you should always hire a certified, licensed professional:
Your furnace is a significant investment. Proper maintenance by a professional ensures it will last as long as possible, helping you to avoid premature failure and costly furnace replacements.
The furnace's warranty requires specific maintenance procedures. A professional will know the maintenance procedures that are required by the manufacturer in order to maintain full warranty coverage.
Improper maintenance can lead to costly problems. If the furnace is not cleaned, adjusted, lubricated, and cared-for properly, it could lead to higher utility costs, higher repair costs, frequent breakdowns, more service calls, and a shorter service life. All this adds up quickly, and it is often more cost-effective to hire a professional in the first place.
Poor maintenance can cause dangerous safety issues. Furnaces burn natural gas, propane, or oil to produce heat, and if they are not cleaned and adjusted properly, and they are not inspected for problems like flue leaks or cracked heat exchangers, they could release dangerous levels of carbon monoxide. Frequent inspections also help to prevent electrician problems, gas leaks, and combustion problems that could lead to a fire.
Professional maintenance can have other benefits. At GAC Services, customers who sign up for our Prime Maintenance Membership receive all the maintenance required for their furnace during our seasonal tune-ups, plus 20% off all repairs, priority service, and more.
DIY furnace maintenance is simply not worth the possible risks or costs, especially if you have an HVAC contractor you can count on for professional maintenance at cost-effective prices.
Professional Furnace Maintenance in Maryland
If you would like your furnace to enjoy a long service life, perform at its best, and keep your heating costs as low as possible, trust our team at GAC Services. We provide professional furnace maintenance, repair, and installation throughout Montgomery, Frederick, and Howard County, Maryland. With our experienced, professional technicians, our convenient maintenance agreements, and our 100% satisfaction guarantee, you can count on us to keep your furnace in great condition year-round. We also offer comprehensive air conditioning services, as well as electrical and standby generator services.
Contact us today at (240) 233-8498 or visit us online to schedule furnace maintenance in your Maryland home.
Financing Options Available
At GAC, we understand how important a functioning HVAC system is for your home. This is why we offer flexible financing options to help you take care of your new HVAC purchase, so you can get back to taking care of what matters most to you.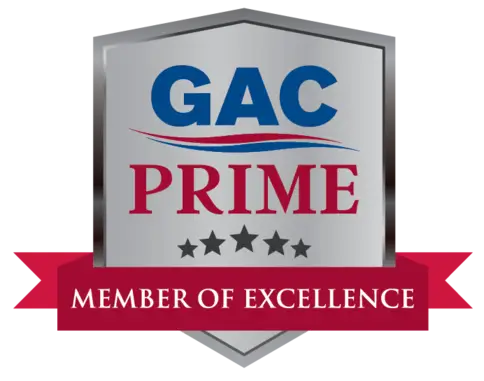 A well-maintained HVAC system can save you from having to invest in costly repairs down the road. Learn more about the priority maintenance services offered by GAC Services.