Maryland is home to plenty of commercial contractors specializing in HVAC and electric work, but that doesn't mean all are created equal. Picking a quality commercial technician can make the difference between a job done right and an utter nightmare. But where do you start? It seems that every time you ask Siri for "commercial contractors near me," you get thousands of results and even more questions. Which one is the fastest? Which one is the least costly? How can you be sure that the commercial contractor you choose will do the job correctly? How do you find the best commercial contractor near you? GAC Services is here to help narrow down your search.
Looking for licensed, certified commercial contractors in Gaithersburg? Contact GAC Services online now!
Understanding what puts a contractor ahead of the rest is an integral part of being an informed consumer. There are very few factors that all Gaithersburg commercial contractors are going to have. Before you start your next commercial project, make sure your contractor has these three attributes:
1. Certification, Insurance, & Licensing
Arguably the most crucial factor, anyone you hire to complete any commercial or residential service needs to be certified, insured, and licensed. A valid Maryland certification and license are the baseline for any reputable company and prove that your commercial contractor is capable of doing the job correctly and safely. Additionally, ask your commercial contractor to show proof of insurance coverage. Make sure the coverage is enough to cover any damage or injury that might occur. At GAC Services, our master commercial contractors receive the highest degree of training, certification, and licensure to assure you that we are your best option to perform any commercial HVAC or commercial electrical service your Maryland-based business may need.
2. Positive History, References, & Reviews
While researching your options, take extra time reading through the reviews. On most platforms, businesses can't tamper with or remove reviews, and these can be a huge indicator of whether a commercial contractor does what they say they'll do. Be sure to check both recent and older reviews to compare customers' experiences. Is there a long history of satisfied customers? Another option is talking to your fellow Maryland locals to provide any references for the commercial contractors you're considering. Solid testimonials from your trusted friends and neighbors paired with a positive history of good reviews are significant indicators of a trustworthy commercial contracting business. GAC Services is proud to have helped tens of thousands of customers throughout Montgomery, Frederick, and Howard Counties.
3. Clear-cut, Up-front Pricing
As a fellow business owner, we understand that you want the best possible commercial contractor for the lowest possible price, and we don't blame you. However, the best work is almost never the lowest price — at least, it shouldn't be. Don't fall prey to fake costs and hidden fees! Even an excellent commercial contractor can lose credibility when they offer unclear figures that leave you confused over the pricing. Clear, upfront pricing is an absolute must if you're looking for the best commercial contractor. Especially in the case of your Maryland-based business, you get what you pay for. Don't you want to pay for quality commercial work to accurately reflect your quality business? GAC Services is committed to providing reliable and affordable commercial contracting services. That's why we run regular promotions on discounted products and services!
Our Commercial Contractors in Gaithersburg, MD
At GAC Services we've never been good at being second best. We've been your neighbors since 1970, and have been honored to help families and businesses all throughout Frederick, Montgomery, and Howard Counties. Our goals and drive have always pushed us to go further, to offer more, and to grow and evolve in ways that put the needs of our clients first. Being good is fine, but when it comes to commercial contracting services in Gaithersburg, we're the best of the best!
Don't leave your business in the hands of amateurs. Call GAC Services for all of your commercial contracting needs! Our service specialists are online and on the phone ready to help you! Call (240) 233-8498 to schedule your commercial contracting service today!
Financing Options Available
At GAC, we understand how important a functioning HVAC system is for your home. This is why we offer flexible financing options to help you take care of your new HVAC purchase, so you can get back to taking care of what matters most to you.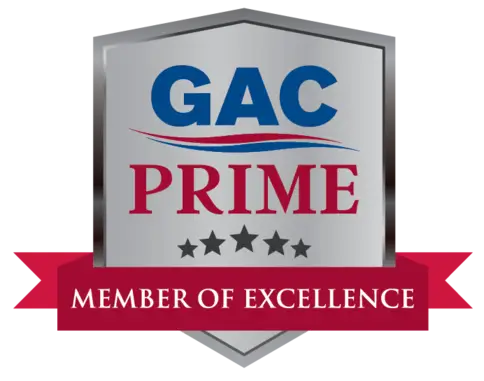 A well-maintained HVAC system can save you from having to invest in costly repairs down the road. Learn more about the priority maintenance services offered by GAC Services.