Comprehensive HVAC Services
Maryland residents trust us to install and repair the latest, cutting-edge technology in the HVAC industry. When it comes to programmable thermostats, make no exception. At GAC Services, we install and repair thermostats that provide live weather updates in your community, have the ability to preset temperatures when your are home, away, and asleep, and even alert you when your air filter needs to be changed!
Want to install a new thermostat in your home? Contact us today for an estimate!
Thermostats We Install
THERMOSTAT FEATURES:
Full color, touch-screen design – This attractive display can be customized to show one of your photos as a screensaver.
Weather forecasts – You can view a local five-day weather forecast right on your thermostat!
Wi-Fi control capabilities – Many of Bryant's HVAC systems allow for remote access via Wi-Fi controls. That way, you can control the temperature in your home from anywhere in the world.
Zoning capabilities – You can control up to eight different zones in your home to cater to individual family members' preferences.
Lifestyle programming capabilities – Program different temperatures for when you're awake, asleep, at home, away, and on vacation. You can also choose between four different fan speeds for maximum comfort.
THERMOSTAT FEATURES:
4-day local weather forecast – Make sure your kids are prepared for whatever weather, or simply see how nice it will be using the weather forecast feature.
Perfect Humidity® – Built-in humidity control technology maximizes comfort in your home all year long.
Zoning capabilities – Control up to three different zones in your home at once.
Wi-Fi control capabilities – Whether you're at work, on vacation, or making a quick trip to the store, you can change your heating and cooling settings in your home. All that is needed is a Wi-Fi connection!
Smart setback – This technology adapts and learns your heating and cooling preferences, automatically changing to match your preferences.
T1 PROGRAMMABLE THERMOSTAT BY BRYANT
THERMOSTAT FEATURES:
Non-volatile memory – Don't worry about resetting this thermostat after a power outage. The T1 Programmable Thermostat will retain your heating and cooling settings automatically.
4 preset temperature periods – Add preset temperatures for morning, daytime, evening, and nighttime.
Wi-Fi control capabilities – Control your Bryant HVAC system from anywhere in the world, all you need is a Wi-Fi connection!
Estimates for Thermostat Installation from GAC Services
If you're ready to transform your heating and cooling system with the click of a button, schedule an appointment with GAC Services.
The GAC Difference
"What do our customers want?" That's the question that's been driving the way we do business at GAC from the very beginning—back when you might have known us as Gaithersburg Air Conditioning & Heating!
While our name may have changed, the way we do business hasn't.
Up-front pricing. 100% satisfaction guarantee. On-time service. Factory-trained and nationally certified technicians. Respect for your home.
These are just a few reasons why your neighbors love working with GAC. It is this commitment to excellence, along with our friendly and honest professionals that have helped us satisfy tens of thousands of customers throughout Maryland over the years. And it is this that we consider the GAC difference. Contact us to receive an estimate for thermostat installation in Maryland or to schedule service today. We're looking forward to serving you and hopefully making you a customer for life!
Join GAC's Prime Maintenance Membership
High-performance seasonal tune-ups
20% discount on heating and cooling services
10% off electrical repairs
Emergency service
Reduced diagnostic fee
And more!
Financing Options Available
At GAC, we understand how important a functioning HVAC system is for your home. This is why we offer flexible financing options to help you take care of your new HVAC purchase, so you can get back to taking care of what matters most to you.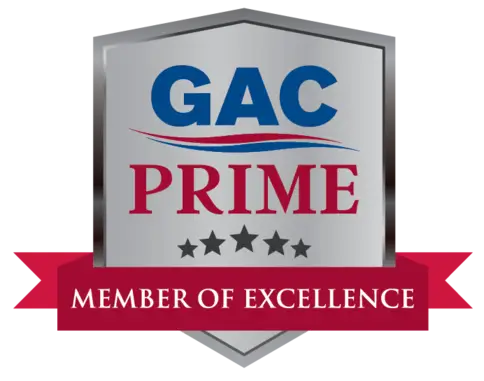 A well-maintained HVAC system can save you from having to invest in costly repairs down the road. Learn more about the priority maintenance services offered by GAC Services.