Heating Contractor Servicing Montgomery & Frederick Counties
GAC Services, one of Maryland's best heating contractors, offers hybrid heating system repairs throughout Maryland. Also known as a "dual fuel heat pump," our licensed HVAC technicians are industry licensed and factory trained to repair your heating system in a timely, affordable manner.
If a hybrid heating system is installed in your home and you're experiencing issues with your furnace or heat pump, give us a call. Because a hybrid heating system utilizes two heating systems, diagnosing your troubles and completing any repairs are not a DIY job.
Fill out a contact form or call us at (240) 233-8498 to schedule hybrid heating system repair in Maryland.
What Is a Hybrid Heating System?
A hybrid heating system takes advantage of the temperature outside when heating your home. When temperatures are above freezing, your heat pump will be used to keep you and your family warm and cozy. But, heat pumps are not efficient in temperatures below 32 degrees Fahrenheit. So, when temperatures drop even further, your heating system switches to a backup system—your furnace. Switching back and forth maximizes the energy efficiency of your home and helps save you money on utility costs.
Warning Signs Your Hybrid Heating System Needs Repair
There are a few telltale signs that you should consider a warning from your hybrid heating system. However, it's best to rely on a professional HVAC contractor to diagnose your heating issues. One heating system has enough components to give any homeowner trouble. Adding a second system to the mix adds even more confusion, so leave it up to the experts at GAC Services to handle your hybrid heating system repairs in Maryland.
Signs Your Furnace Needs Repair
Your furnace does not turn on – The average lifespan of a furnace is 10 – 15 years, and perhaps the easiest way to tell if your furnace needs repair is if it does not turn on and is not producing warm air.
Your energy bills are higher – Another indicator of a broken furnace is high utility bills. If you notice your energy bill is more expensive than usual, give us a call!
Your furnace makes loud noises – Furnace noises are not uncommon, and in fact, they are expected. However, any loud banging or clanking noise when your furnace turns on and off may indicate a loose belt, motor, or fan and will require professional HVAC repair.
Your pilot light is yellow in color – The pilot light on your furnace should always be blue in color. If it is yellow or orange in color, there may be an imbalance of fuel present. We recommend contacting a licensed HVAC professional immediately.
Your furnace turns on and off – Does your furnace turn on and off sporadically? Does it run for a few minutes, or even a few seconds, before turning off again? If so, give GAC Services a call!
And more
Signs Your Heat Pump Needs Repair
Heat Pump Doesn't Turn On – If you notice your heat pump is not turning on, double check your thermostat settings. If the thermostat is set to the proper settings (e.g. thermostat is set to heat during the winter or cool during the summer) and your heat pump is not turning on, call GAC Services to schedule your repair.
Increased Energy Costs – One of the first signs of a heat pump in distress is an increase in energy costs. If the cost to heat and cool your home or business is higher than usual, your heat pump may be working harder than it needs to.
Inconsistent Temperatures – If you notice inconsistent temperatures between rooms or areas within a building your heat pump may be malfunctioning. Our technicians will diagnose and repair your heat pump to restore maximum comfort levels.
Why Choose GAC Services?
We understand the importance of customer service, which is why it's our goal to provide service on-time and on-budget. Our technicians are always mindful of your home. We cover our shoes and always clean up our work area once your hybrid heating repair is complete.
Check out the GAC story below!
Schedule Hybrid Heating Repair in Maryland Today
So what are you waiting for? Contact us online to schedule hybrid heating repairs in Maryland. Want to talk to a heating professional immediately? Call us at (240) 233-8498.
Join GAC's Prime Maintenance Membership
High-performance seasonal tune-ups
20% discount on heating and cooling services
10% off electrical repairs
Emergency service
Reduced diagnostic fee
And more!
Financing Options Available
At GAC, we understand how important a functioning HVAC system is for your home. This is why we offer flexible financing options to help you take care of your new HVAC purchase, so you can get back to taking care of what matters most to you.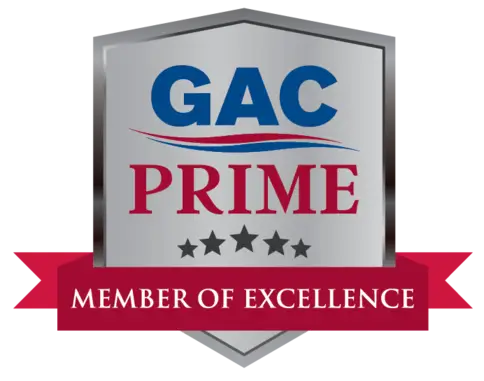 A well-maintained HVAC system can save you from having to invest in costly repairs down the road. Learn more about the priority maintenance services offered by GAC Services.