Installing Bathroom & Attic Fans in Montgomery County, Frederick County, Howard County & Carroll County
Properly installed fan and ventilation systems are excellent for adding comfort and efficiency to a home in Maryland. If you're looking for superior options, solutions, and services from top-class electricians in our area, then look no further! GAC Services gladly offers clients complete attic fan and bathroom fan installation and wiring.
Our certified and licensed electricians carry the experience and skill needed to bring leading services to your home. We've been offering clients the best in home electrical installation, maintenance, repair, and more for decades and would love to help you keep your home comfortable with our fan installation services.
Ready to enjoy the benefits of an attic fan in your home, or curious about what a new bathroom fan could do for you? Contact us online today, or give the GAC Services team a call at (240) 233-8498!
Attic Fan Installation
Attic fans offer you a natural and cost-effective method for helping keep your home cool and comfortable in the midst of our sometimes humid summers. These systems operate by pulling hot air up and out, exhausting from the home via added ventilation installed in the attic. This provides you with an excellent alternative means of cooling the home, wholly independent of your air conditioning system.
Attic fans:
Extend your roof life (since they pull moisture away from the space)
Extend the life of your HVAC system
Lower living area expenses associated with heating and cooling your home
Provide potential energy savings during the hot months
If you like energy-efficient and environmentally friendly cooling options, this is the solution for you! Our team carries considerable experience in handling and installing attic fan systems and can ensure yours operates optimally for years to come. We handle it all, from installation to wiring, offering you complete services and superior cooling solutions.
Bathroom Ventilation Installation
Bathroom spaces are typically somewhat closed off from the rest of the home and are commonly known for getting damp and uncomfortable, as well as somewhat funky-smelling. Bathroom fans alleviate this, setting in place a ventilation system that can help carry off damp air and musty odors while also keeping the space cooler in the process.
Looking for certified electricians and home service specialists to help you get the bathroom fan installation you need? Contact GAC Services now!
Bath & Attic Fan Electrical Repair and Maintenance
Attic fans, bathroom fans, and even ceiling fans are not impervious to taking on some damage from time to time. Whether through wear and tear or incident, your fans are likely to need a professional service at some time or another, and for this, GAC Services has you 100% covered.
Our electrical repair team stands ready to provide complete repair services for fan systems, including:
Circuit breaker repairs
Portable generator repairs
Attic and gable fan repairs
Outlet repair and replacements
Wiring and rewiring services
And more!
Get an Estimate on Bathroom & Attic Fan Installation in Maryland
Ready to install a fan in your bathroom or attic? Contact GAC Services online or give us a call at (240) 233-8498 for an estimate on your fan installation or upgrade today!
Electrical repairs can be dangerous and should not be taken on as DIY projects. Stay safe — let our master electricians tackle or troubleshoot your electric problems and help you save money on your energy bills in the process.
Whatever your electrical needs may be, the team at GAC Services is here to help. Get a quote online for your electrical services now!
The GAC Difference
"What do our customers want?" That's the question that's been driving the way we do business at GAC from the very beginning — back when you might have known us as Gaithersburg Air Conditioning & Heating!
While our name may have changed, the way we do business hasn't.
Upfront pricing. 100% satisfaction guarantee. On-time service. Factory-trained and nationally certified technicians. Respect for your home.
These are just a few reasons why your neighbors love working with GAC. It is this commitment to excellence, along with our friendly and honest professionals, that have helped us satisfy tens of thousands of customers throughout Maryland over the years. And it is this that we consider the GAC difference. Contact us to learn more or to schedule service today.
Join GAC's Prime Maintenance Membership
High-performance seasonal tune-ups
20% discount on heating and cooling services
10% off electrical repairs
Emergency service
Reduced diagnostic fee
And more!
Financing Options Available
At GAC, we understand how important a functioning HVAC system is for your home. This is why we offer flexible financing options to help you take care of your new HVAC purchase, so you can get back to taking care of what matters most to you.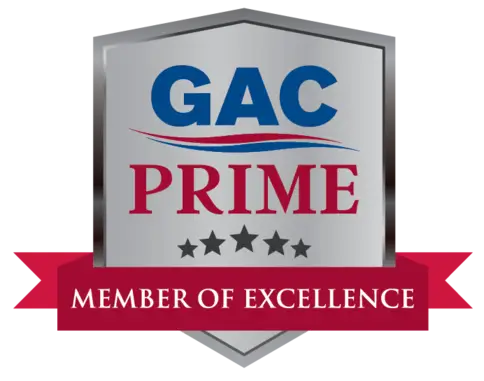 A well-maintained HVAC system can save you from having to invest in costly repairs down the road. Learn more about the priority maintenance services offered by GAC Services.