Thermostat Installation in Maryland
Your thermostat plays an important role in your HVAC system, but often goes overlooked when it comes time to upgrade your units. Did you know that a programmable thermostat can not only improve the comfort of your home, but also improve its energy efficiency? That's right—installing the Housewise™ Wi-Fi® thermostat could reduce your monthly utility bill!
Featuring Wi-Fi compatibility, the Housewise is far from a typical thermostat. In fact, we believe it is one of the best programmable thermostats available on the market today, after the Evolution Connex, of course.
Give us a call to learn how the Housewise Wi-Fi programmable thermostat can improve the performance of your home, or contact us online to schedule thermostat installation from GAC Services!
Features of the Housewise Wi-Fi Programmable Thermostat
Relatively new technology, a programmable thermostat is designed to keep your home at a comfortable temperature while maximizing the performance of your HVAC systems. This means your home will experience increased energy efficiency, often resulting in lower utility bills for you and your family.
The Housewise Wi-Fi thermostat features:
A four-day local weather forecast. Don't feel like turning on the weather channel to see today's forecast? Check your Housewise Wi-Fi thermostat instead!
Zoning capabilities to individually control the temperature of your home from room-to-room, or set different temperatures between the upstairs and downstairs—the choice is yours!
Smart setback capabilities. This technology allows the Housewise Wi-Fi thermostat to adapt and learn your heating and cooling preferences, automatically changing throughout different times of the day to match your needs.
Wi-Fi control to set make any system changes from home, or while you're away—all you need is an Internet connection!
Built-in Perfect Humidity® control technology to maximize comfort in your home, regardless of the season.
Why Install a Programmable Thermostat?
There are many reasons why several Maryland homeowners are electing to replace their old, outdated thermostats with a programmable thermostat. These include:
To customize temperature control in your home
To increase energy efficiency
To reduce energy bills
To add luxury to your home
To increase the value of your home
And much, much more
Factory Authorized Dealer Installing Bryant Thermostats
GAC is a Bryant Factory Authorized Dealer, and we specialize in installing, repairing, and servicing Bryant HVAC equipment in Maryland. No matter if you want to install a new thermostat or replace your Bryant air conditioner or replace a thermostat, call GAC Services.
We're the most nationally awarded Bryant dealer in the U.S.!
Your Trusted HVAC Contractor
GAC Services is the HVAC contractor of choice for homeowners in the Gaithersburg and Frederick areas. Our licensed HVAC technicians are industry trained and licensed to install programmable thermostats in your home. Call us today for a free estimate—(240) 233-8498.
Join GAC's Prime Maintenance Membership
High-performance seasonal tune-ups
20% discount on heating and cooling services
10% off electrical repairs
Emergency service
Reduced diagnostic fee
And more!
Financing Options Available
At GAC, we understand how important a functioning HVAC system is for your home. This is why we offer flexible financing options to help you take care of your new HVAC purchase, so you can get back to taking care of what matters most to you.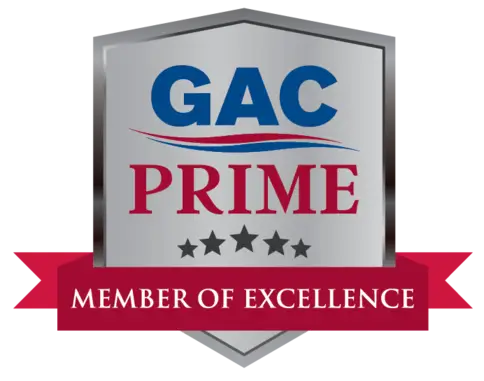 A well-maintained HVAC system can save you from having to invest in costly repairs down the road. Learn more about the priority maintenance services offered by GAC Services.