There are many ways to save money on your heating and cooling bills—such as upgrading to a new, energy efficient heat pump or air conditioner. But at GAC Services, we take into consideration more than just your HVAC equipment—we look at the whole picture when it comes to keeping your Silver Spring home comfortable. And in many homes, we find that the ductwork is neglected far too often. If you have high energy bills, leaky air ducts could be to blame!
Duct sealing with Aeroseal can reduce air leakage through your ducts by up to 90 percent and saves the typical homeowner hundreds of dollars a year in energy costs.
Think your home could benefit from duct sealing? GAC Services is an authorized Aeroseal dealer—the nation's bestselling duct sealing product. Contact us today for more information on duct sealing in Silver Spring.
Does My Home Need Duct Sealing?
Did you know that over 90 percent of existing buildings in North America have small holes or cracks in their air ducts—resulting in expensive conditioned air leaking through their ductwork? A few signs that your home could benefit from duct sealing include:
High energy bills
Frequently running HVAC system
Low air flow from room vents
Inconsistent temperatures between rooms
The Duct Sealing Process
When you call GAC Services for duct sealing in Maryland, our certified technicians will perform the following steps, which take as little as four hours to complete and will result in immediate savings and increased home comfort:
First, we'll inspect your home for duct leaks by sealing your wall registers so that air can only escape through the holes or cracks in your ducts.
We'll do a computer generated analysis of your original register flow to measure air leakage.
Next, we'll inject Aeroseal's UL tested and approved sealing material into your ducts.
Once administered, the Aeroseal particles will get carried by your air stream to all the leaks in your ducts, where they will adhere to the edges and seal them.
We'll then complete our computer generated analysis to show you how much we've managed to reduce your air leakage. Our customers love seeing the immediate impact duct sealing will have on their energy bills and home comfort!
How Often Do I Need Duct Sealing?
Not only is duct sealing with Aeroseal an affordable way to increase your home comfort while decreasing your energy bills, but it's also long lasting. You should only need to administer Aeroseal one time, but it's guaranteed to last for up to 10 years in residential applications.
Call GAC Services for Duct Sealing in Silver Spring
When you're ready to experience increased home comfort and lower energy costs, give us a call for a free duct sealing estimate.
Up-front pricing. 100% satisfaction guarantee. On-time service. Factory trained and nationally certified technicians. Respect for your home.
These are just a few reasons why your neighbors love working with GAC. It is this commitment to excellence, along with our friendly and honest professionals, that has helped us satisfy tens of thousands of customers throughout Maryland over the years. And it is this that we consider the GAC difference.
We look forward to serving you.
Join GAC's Prime Maintenance Membership
High-performance seasonal tune-ups
20% discount on heating and cooling services
10% off electrical repairs
Emergency service
Reduced diagnostic fee
And more!
Financing Options Available
At GAC, we understand how important a functioning HVAC system is for your home. This is why we offer flexible financing options to help you take care of your new HVAC purchase, so you can get back to taking care of what matters most to you.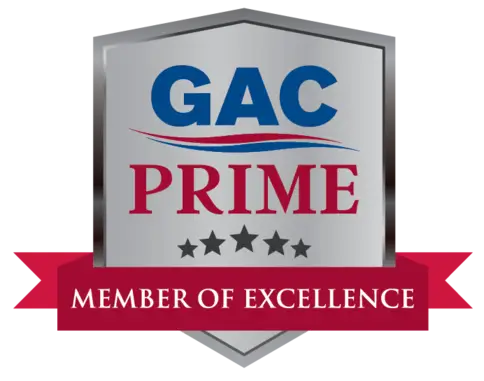 A well-maintained HVAC system can save you from having to invest in costly repairs down the road. Learn more about the priority maintenance services offered by GAC Services.