Thermostat Installation, Repair & Replacement in Maryland
A faulty thermostat can cause your home's heating and cooling system to turn on and off at unexpected times and even shut down your HVAC system altogether. If your thermostat needs service, or you're in need of a complete thermostat replacement and installation, contact the HVAC experts at GAC Services.
Evolution® Connex™ Wi-Fi Control – Programmable Thermostat from Bryant
If you thought you knew programmable thermostats, prepare to be schooled. The Evolution® Connex™ Wi-Fi Control does more than just adjust your home temperature. It allows you to manage your humidity, ventilation, and zoning for maximum comfort and energy efficiency.
Full color, touch-screen design – This attractive display can be customized to show one of your photos as the screensaver.
Weather forecasts – You can view a local five day weather forecast right on your thermostat!
Wi-Fi control capabilities – Many of Bryant's HVAC systems allow for remote access via Wi-Fi controls. That way you can control the temperature in your home from anywhere in the world.
Zoning capabilities – You can control up to eight different zones in your home to cater to individual family members' preferences.
Lifestyle programming capabilities – Program different temperatures for when you're awake, asleep, at home, away, and on vacation. You can also choose between four different fan speeds for maximum comfort.
Want to install the Evolution® Connex™ in your home? Contact us today to get started
Signs Your Programmable Thermostat Is Broken
Before calling GAC to replace your thermostat it is important to perform a couple tests to determine if your thermostat is the cause of your HVAC troubles, or if another piece of equipment may be malfunctioning. To determine if your thermostat is broken:
Set your thermostat five degrees higher or lower than your normal setting (depending on the season). If your HVAC system does not turn on after raising or lowering your setting, your thermostat may be broken.
Check the setting of your thermostat. Make sure the thermostat is set to "cool" during the summer and "heat" during the winter. An accidental bump from a passerby may have changed the thermostat from your desired thermostat.
Check wire connectivity inside the thermostat. To do this, turn off all power to your HVAC system by turning the appropriate breaker to the off position. Then, gently remove the cover to your thermostat and check that all wires are attached and tightly fastened.
If your programmable thermostat is still not working after these DIY tests, contact GAC Services. Our licensed HVAC technicians will diagnose and repair—or replace, if needed—your thermostat and get your system back online as quickly as possible.
Maryland's Trusted Heating and Cooling Company
GAC Services is a full service HVAC and electrical company located in Gaithersburg, Maryland. We've completed high quality thermostat installations and repairs in Frederick County and Montgomery County for over 44 years, so you can rest assured that our technicians will return your home back to a comfortable temperature in no time.
To schedule thermostat installation, repair, or replacement give us a call—(240) 233-8498.
The GAC Difference
"What do our customers want?" That's the question that's been driving the way we do business at GAC from the very beginning—back when you might have known us as Gaithersburg Air Conditioning & Heating!
While our name may have changed, the way we do business hasn't.
Up-front pricing. 100% satisfaction guarantee. On-time service. Factory trained and nationally certified technicians. Respect for your home.
These are just a few reasons why your neighbors love working with GAC. It is this commitment to excellence, along with our friendly and honest professionals that has helped us satisfy tens of thousands of customers throughout Maryland over the years. And it is this that we consider the GAC difference. Contact us for a free replacement estimate on a new heating system or to schedule service today. We're looking forward to serving you and hopefully making you a customer for life! 
Join GAC's Prime Maintenance Membership
High-performance seasonal tune-ups
20% discount on heating and cooling services
10% off electrical repairs
Emergency service
Reduced diagnostic fee
And more!
Financing Options Available
At GAC, we understand how important a functioning HVAC system is for your home. This is why we offer flexible financing options to help you take care of your new HVAC purchase, so you can get back to taking care of what matters most to you.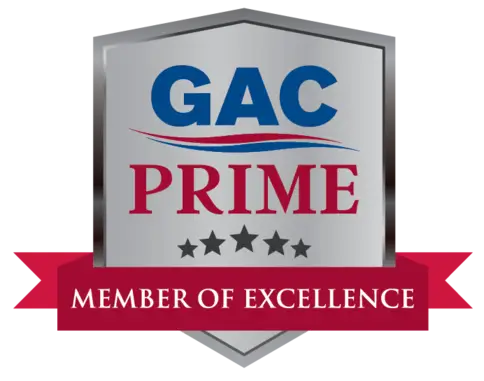 A well-maintained HVAC system can save you from having to invest in costly repairs down the road. Learn more about the priority maintenance services offered by GAC Services.