At GAC Services, we know the importance of maintaining the quality of air in your Maryland home. We offer a variety of services and products to keep your indoor air clean and safe. Keep reading to learn specifically about our air purifiers, or contact us today to speak to an air quality expert!
What Is an Air Purifier?
Air purification systems, sometimes simply referred to as "air cleaners," are systems that aim to reduce and remove bacteria, viruses and home allergens that contribute to poor air quality. An air purifier differs from a  filtration system because it eradicates rather than catches, as a filter would. There are many types of air purifiers available, each operating in slightly different ways, and some of which carrying some unique perks and advantages over others.
At GAC Services, we offer leading air purifier systems from top manufacturers, following our long-standing tradition of bringing you the absolute best in service and quality!
Air Purifier Installation in Maryland
Installing an air purifier or air cleaner will dramatically improve the quality of your air by removing unhealthy toxins and airborne contaminants from your home.  The same technology that hospitals use is now available in your home.  Air cleaners and air purifiers work to remove:
Bacteria and viruses
Mold, mildew, fungus
Cigarette smoke
Odors
Pet dander
Bacteria and viruses
And more
Air purifiers and air cleaners have also shown to remove bacteria and viruses, reduce allergy symptoms and help to alleviate asthma symptoms.
These systems are installed directly into your home, usually attached to the HVAC system via ducts, or are sometimes located near the unit itself in order to optimize the purifier's ability to clean and clear your home air.
Air purification systems have become the standard for getting healthier, more breathable air in Maryland homes. If you suffer from seasonal allergies, foul home odors, poor air quality, or frequent home mildew and mold, our air purifier installation is your ideal solution!
The indoor air quality specialists at GAC Services utilize the best tools and training in the business in order to help you get the ideal air quality solution. We can match your home with the perfect purification system, helping you get the clean, healthy home air you deserve.
The Benefits of an Air Purification System
An air purifier can do much, much more than just clean your home air. New air purifier systems can provide you with a considerable number of advantages, including:
Reduced allergy symptoms. By pulling common allergens like pollen, dust, and pet danger in the purification system, the purifier can eradicate and remove these common pollutants from your home air. If you suffer from itchy eyes, scratchy throat, runny noses, or any of the other common allergy issues we experience in Maryland, an air purifier might provide the relief you've been longing for!
Less pathogens and bacteria. Purifiers eliminate many of the common pathogens that are responsible for viruses, colds, flu, hay fever, and other common illness, helping you to get cleaner, healthier home air.
No more mold or mildew. Mold spore is very, very common in outdoor air, and frequently makes its way into your home where it becomes trapped. Air purifiers are rated to remove and destroy up to 99% or more of the mold spore in your home's air, mitigating the risks of a mold infestation.
Odor removal. Tired of wrestling with foul, funky odors? An air purifier can help! These systems eradicate stinky mold and bacteria, as well as smoke, pet odors, cooking odors, VOCs, and much more.
Call GAC Services for Indoor Air Quality Services in Maryland
Contact our air quality specialists today to learn more about our services and to improve your home performance once and for all! To get started right away, request an estimate!!
The GAC Difference
"What do our customers want?" That's the question that's been driving the way we do business at GAC from the very beginning—back when you might have known us as Gaithersburg Air Conditioning & Heating!
While our name may have changed, the way we do business hasn't.
Up-front pricing. 100% satisfaction guarantee. On-time service. Factory trained and nationally certified technicians. Respect for your home.
These are just a few reasons why your neighbors love working with GAC. It is this commitment to excellence, along with our friendly and honest professionals that has helped us satisfy tens of thousands of customers throughout Maryland over the years. And it is this that we consider the GAC difference. Contact us to schedule indoor air quality service today. We're looking forward to serving you and hopefully making you a customer for life!
Join GAC's Prime Maintenance Membership
High-performance seasonal tune-ups
20% discount on heating and cooling services
10% off electrical repairs
Emergency service
Reduced diagnostic fee
And more!
Financing Options Available
At GAC, we understand how important a functioning HVAC system is for your home. This is why we offer flexible financing options to help you take care of your new HVAC purchase, so you can get back to taking care of what matters most to you.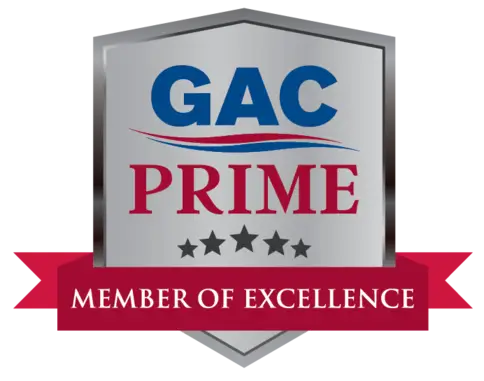 A well-maintained HVAC system can save you from having to invest in costly repairs down the road. Learn more about the priority maintenance services offered by GAC Services.